Two industry
super funds
have announced they are just a few weeks away from completing a merger in a bid to "act in the best interests of members".
Industry superannuation giant Hostplus and Queensland fund Club Super today announced they had signed a successor fund transfer deed, which authorises the transfer of existing Club Super members to Hostplus.
Hostplus is a national fund –one of the largest in the country – with more than 1.2 million members and $42 billion of funds under management, while Club Super currently has around 22,000 members and about $600 million of funds under management.
Both the funds said they have a common focus on serving the hospitality, tourism, recreation and sporting sectors.
The signing of this deed brings the funds one step closer to the merger, which was first flagged in July and is due to be completed by 1 November, 2019.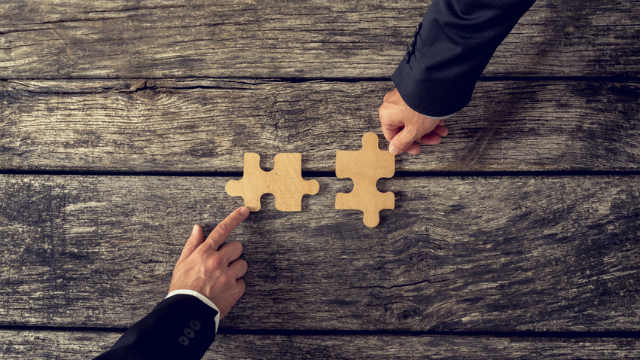 This move is part of an emerging trend in the industry, partially sparked after superannuation regulator APRA was given stronger powers to take action against the trustees of underperforming funds in April, following recommendations made in the banking royal commission.
APRA Deputy Chair Helen Rowell said at the time that in some cases, acting in the best interests of super fund members would require underperforming funds to "merge or exit the industry".
Canstar finance expert Steve Mickenbecker said mergers in the superannuation sector were an "inevitability".
"It's there because there are a number of small superannuation firms that don't have the economic capacity to provide for their members' needs," Mr Mickenbecker said.
"Mergers can bring benefits to members, particularly members of smaller funds, by giving the fund the muscle to invest in the services they provide and their capability to provide strong investment returns, as well as to stay on top of compliance issues."
A Hostplus spokesperson said this merger was aimed at delivering better outcomes for members.
"Sometimes, the best interests of members can only be met by super funds merging," the spokesperson told Canstar today.
How will Hostplus and Club Super members be impacted by the merge?
A Hostplus spokesperson said Club Super members would have similar products and services following the merger and that their accounts would be transferred automatically to Hostplus.
"Club Super members will have their Club Super account balance transferred to the Hostplus investment option (or options in the case of more than one account) that most closely matches their current Club Super investment option," the spokesperson said.
"Once accounts are active, members will be able to switch between Hostplus' range of investment options."
Club Super members are expected to be issued with a guide to the merger, detailing any impacted services and identifying any important actions they may need to take before or after the merger, while Hostplus member accounts will not be impacted and no action will be required by those members, according to the funds.
Other funds to have announced plans to merge since APRA's new powers came into effect include EquipSuper and Catholic Super, whose joint venture deal is scheduled to be finalised in 2020. First State Super and VicSuper have also signed a deal to merge, which would see them manage around $120 billion in savings for more than 1.1 million members.
Image source: wavebreakmedia (Shutterstock)