GROW Super has cut fees for new parents for up to six months after the birth of their child, sparking a discussion around the need for further action to address the disparity between the retirement incomes of women and men.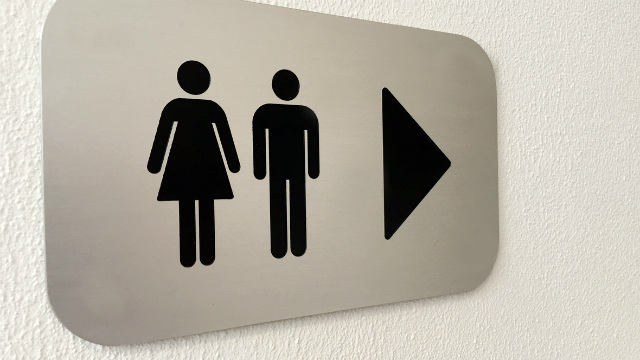 Startup super fund GROW Super this week announced it would pause investment and administration fees for six months for the primary carer of a child, available to both male and female members of its MySuper product.
The fee freeze only applies to investment and administration fees, and does not apply to insurance fees.
The idea came from GROW Super's Head of Marketing Madeleine Gasparinatos who said while approaching her own parental leave she came to the realisation it was unfair for a person's superannuation to be negatively affected when taking care of a newborn .
"Fee-free super is one small piece of the puzzle of how we're trying to help our members," Ms Gasparinatos told Canstar.
"While us taking the fees away is not the single definer of a secure financial future, it does get people in the right mind to think about their plans for retirement."
According to GROW, there would be no joining cost for people who wish to sign up to the super fund and new members would be covered for insurance during the transition of joining GROW Super.
Peak industry body Association of Superannuation Funds of Australia (ASFA) CEO Dr Martin Fahy told Canstar it supports any measure that aims to improve women's economic security, but in the broader scheme, a significant disparity remained between the retirement incomes of men and women.
"Average balances achieved in 2015–16 were $111,853 for men and $68,499 for women," Dr Fahy said.
"This is caused by broken work patterns, the gender pay gap and the greater incidence of casual/part time work, among others factors."
Average Australian parent could save over $700
Canstar Research found an average 30-year-old woman could find herself with an additional $712 in retirement, and $850 for a man, as a result of a six-month fee freeze during parental leave.
Impact of a 6 month Fee Free Holiday
Female
Male
6 months Fee Free – Balance at Retirement (Future Dollars)
$850,280
$978,454
Base Case – Balance at Retirement (Future Dollars)
$849,568
$977,604
Difference
$712
$850
Assumptions
Female
Male
Starting Age
30
30
Retirement Age
67
67
Superannuation Annual Investment Return
5%
5%
Starting Balance
$32,000
$38,200
Annual Income
$66,000
$75,500
Source: www.canstar.com.au. Fees (1.28% of balance) based on the average total fees taken from the Thirties $50,000 balance profile from funds rated in Canstar's 2018 Superannuation Star Ratings; includes administration fees, performance fees, investment fees and other indirect costs (where applicable). Annual investment earnings based on Growth investment option return of 5.0% and tax on investment earnings of 5.8%, taken from ASIC's MoneySmart website. Starting balance based on the average balance for 25 to 34 year olds (source: ABS Household Income and Wealth 2015-16). Annual income based on average weeky earnings for 21 to 34 year olds (source: ABS Employee Earnings and Hours, May 2016). Annual wage increase assumes 2.5% per annum growth. Please note that all information about performance returns is historical. Past performance should not be relied upon as an indicator of future performance; unit prices and the value of your investment may fall as well as rise.
Canstar's Group Executive of Financial Services Steve Mickenbecker said while the six month fee holiday from GROW Super was a start for new parents, a major impact on retirement savings for many Australians over this period was the lack of payments from an employer while out of the workforce.
"For most new parents, their superannuation will not be available to them for at least 30 years," Mr Mickenbecker said.
"It is critical that they take a long-term view of the decision, and then review it every few years.
"There is a myriad of choice and consumers should be looking at the fees they are paying long term, the investment performance after fees and the features offered by their superannuation provider that will enhance their long-term retirement savings."
More work to be done on addressing the gender super gap?
National women's advocacy group Women in Super told Canstar it welcomed any initiative that helps close the gender super gap, including those from other funds such as HESTA Super Fund that provides insurance-fee relief for up to 12 months of approved parental leave.
But it warned there is more work to be done.
"Increasingly we are worried about the large numbers of women who do not receive any super due to the nature of their jobs coupled with barriers within the current superannuation system," Women in Super Executive Officer Sandra Buckley said.
"This includes the $450 monthly threshold for compulsory super to be paid, no super on paid parental leave payments, rebalancing the super tax incentives (men currently receive two thirds) and the low level of the super contribution rate – 9.5%."
ASFA made a number of policy recommendations to help address the super gender gap, including the abolition of the $450 monthly threshold for payment of Superannuation Guarantee contributions, providing an ability for individuals to make catch-up contributions when their account balance is low, increasing the Superannuation Guarantee to 12% and linking the payment of superannuation contributions to paid parental leave.
"More and more super funds and other organisations are paying the superannuation guarantee during parental leave," Dr Fahy said.
"This is a positive measure that could help narrow the gender retirement savings gap, however, there are still many women missing out."
New parents can apply for the six-month fee freeze with GROW Super up to 12 months after the birth of the child and must provide a letter from their employer confirming parental leave, as well as a copy of their child's birth certificate.