Cash flow boost payments from the federal government have been aimed at supporting employers during the COVID-19 downturn. Most of this stimulus plan has now been paid out to employers, but how was it delivered and what was on offer?
COVID-19 has had a devastating impact on Australian businesses as prolonged lockdowns, international uncertainty and reduced customer demand have created a perfect storm that's threatened even some outwardly successful businesses.
In a bid to help keep the economy afloat, the Australian Government introduced a number of big-spending stimulus measures in March (of a type and a scale never seen before) designed to keep businesses operating through the downturn.
One of the measures introduced was the cash flow boost scheme. Although final payments under this scheme have now mostly been made (with the exception of a few cases still under review by the ATO), here are some key points to help understand how the cash flow boost worked and who was eligible:
What is the cash flow boost?
The cash flow boost was a series of tax-free payments made by the Australian Government to eligible businesses and not-for-profit organisations to ease financial pressure arising from the COVID-19 downturn. The government has made payments of up to $100,000 to small- and medium-sized businesses that employ staff, with a minimum payment of $20,000.
How were cash flow boost payments delivered?
The cash flow boost payments were made in two stages.
The first payments were made in the quarter from April to June 2020. Employers received a payment equal to 100% of their PAYG tax withheld (the tax withheld by employers on the wages they pay to staff), with a maximum payment of $50,000 and a minimum payment of $10,000.
The second payments for employers were made for the July to September quarter. This time, eligible businesses received an additional payment equal to the total that they had been paid in the first round of payments, regardless of the amount of PAYG tax they actually paid across to the Australian Taxation Office (ATO).
Cash-flow boost payments were delivered as credits through the tax system, not as direct payments to the business. In practical terms, this meant that the GST and other tax liabilities owed by businesses to the ATO were reduced or eliminated. Only if the size of the cash flow boost payments was greater than the amount owing to the ATO for the relevant quarter would businesses actually receive direct cash from the ATO.
Which businesses were eligible for cash flow boosts?
To be eligible to receive the cash flow boost, businesses (including some sole traders, companies, partnerships or trusts) had to meet the following criteria:
Must have a turnover of less than $50 million (so large businesses were excluded)
Must hold an ABN as at 12 March 2020
Must have made payments to employees that were subject to withholding of tax (such as salary and wages, director fees, retirement or termination payments)
Must have lodged, by 12 March 2020, either a tax return for the business for the 2019 year or must have lodged an activity statement showing sales for any period beginning from 1 July 2018 through to 12 March 2020
In practice, the scheme excluded any business that didn't employ staff; most sole traders, for instance, missed out.
There was no need for businesses to apply for the cash flow boost. The ATO assessed eligibility based on their own records and automatically made the payments to eligible businesses. If your business didn't get the cash flow boost, this is a good indication that your business didn't qualify.
How did cash flow boosts benefit businesses and their employees?
The theory behind the cash flow boost was that if the government effectively rebated some of the amounts businesses were required to pay to the ATO in the course of their business (such as GST), the cash that was freed up could be spent keeping the business afloat by paying essential expenses such as rent on premises and wages for staff. Although these were payments to businesses – not staff– many employees will have kept their jobs because the cash flow boost will have made it easier to fund wages during this period.
It's probably still too early to say how successful the scheme was at achieving this end. The Australian economy has been hit less hard than many comparable overseas countries, and the stimulus payments applied by the Australian Government (such as JobKeeper and JobSeeker) have probably paid a part in that, along with the generally lower rates of COVID-19 in the country to the time of writing.
With the cash flow boost ended, both JobKeeper and JobSeeker expected to wind down by March 2021 and the prospect of a vaccine heralding a return to some kind of normality in 2021, it looks unlikely that any further stimulus on this scale will be forthcoming.
Cover image source: KAMONRAT (Shutterstock)
---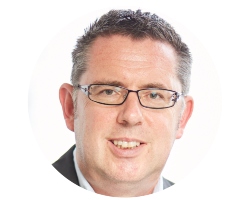 Mark Chapman is Director of Tax Communications at H&R Block and is a regular commentator on tax matters for a variety of Australian broadcast and print media outlets, including; Money Magazine, My Business magazine, The Australian Financial Review, The Daily Telegraph, The Age and The Business Spectator. Mark is an author, Chartered Accountant, CPA and Chartered Tax Adviser and holds a Masters of Tax Law from the University of New South Wales. Follow him on LinkedIn.
---
Thanks for visiting Canstar, Australia's biggest financial comparison site*