The pandemic-driven payments – JobKeeper and JobSeeker – were initially planned to end in September. As crunch time looms, the payments are being extended, though they will be scaled back. But there may be a way to minimise the hit to your income.
It seems like a long time ago when the Morrison Government announced the new JobKeeper wage subsidy worth $1,500 per fortnight. Australians without a job weren't overlooked, with a new $550 per fortnight coronavirus supplement plus the $565.70 JobSeeker Payment, a total of $1,115.70 fortnightly for a single person.
As the COVID-19 crisis drags on, both JobKeeper and JobSeeker are being extended but at a reduced rate. Here's what to expect.
JobKeeper extension
JobKeeper as we know it will end on 27 September. There will be two different stages to the extension and two tiers of payment rates.
Stage 1: 28 September, 2020 to 3 January, 2021
Tier 1: A rate of $1,200 per fortnight is available if you were working 20 hours or more a week on average, in the four weeks of pay periods before either 1 March, 2020 or 1 July, 2020.
Tier 2: A rate of $750 per fortnight if you are eligible for JobKeeper but were working less than 20 hours a week on average during the periods above.


Stage 2: 4 January to March 28, 2021
Tier 1: JobKeeper payments will fall to $1,000 per fortnight if you were working 20 hours or more a week on average, in the four weeks of pay periods before either 1 March, 2020 or 1 July, 2020.
Tier 2: Your fortnightly JobKeeper payments will be scaled back to $650.
It is estimated that the number of Australians receiving JobKeeper will fall from 4 million in September to around 2.24 million at the end of 2020, and then dip to 1.75 million by the end of March 2021, when the scheme is set to cut out altogether.
JobSeeker changes
JobSeeker recipients will also face some belt-tightening. From 25 September 2020, the coronavirus supplement will be scaled back to $250 per fortnight. This will take the JobSeeker payment for singles down to $815.70 each fortnight until 31 December. From 1 January, 2021 the coronavirus supplement will no longer be available. Happy New Year, right?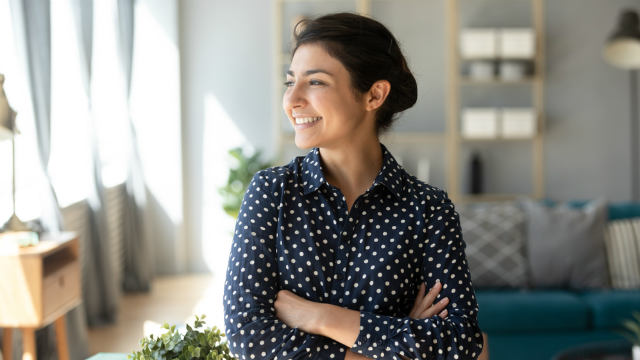 Could you be eligible for both JobKeeper and JobSeeker?
Unless the economy rebounds rapidly, the winding back of JobKeeper and JobSeeker could see plenty of Australians take a solid hit to their income. In the space of six months from late September to April 2021, Tier 1 JobKeeper recipients could see their income drop by 33%. Tier 2 workers fare worse, with a 56% pay cut over the same period.
But there is a silver lining to this cloud – and that's the potential to use JobSeeker to top up JobKeeper payments.
It's a real possibility because JobSeeker does make allowance for an 'income-free area'. According to the Grattan Institute this could mean a part-time worker receiving $750 each fortnight under JobKeeper may also be able to claim up to $554 in JobSeeker payments. That would take their fortnightly income back up to $1,304 – just $196 a fortnight less than the original JobKeeper amount of $1,500 a fortnight.
A full-time worker receiving $1,200 per fortnight from late September could potentially be entitled to a JobSeeker payment of $284 each fortnight, leaving a shortfall of just $16 per fortnight compared to their pre-28 September income.
What's the catch?
If the idea of claiming both JobKeeper and JobSeeker sounds too good to be true, rest assured there are plenty of hoops to jump through to be eligible.
The assets test
To begin with, from 25 September, 2020 the assets test will be reinstated for JobSeeker. You won't be eligible if you have assets above the limits shown in the table below. A single home owner for instance, won't be able to claim JobSeeker if their assets total more than $268,000 (home value excluded).
Assets test limits from 25 September, 2020
Family situation
Home owners
Non-home owners
Single
$268,000
$482,500
Couple combined
$401,500
$616,000
One partner eligible, combined assets
$401,500
$616,000
Source: Services Australia
The value of your savings
In addition, Centrelink's 'liquid assets' test is being reintroduced from 25 September, after being shelved in March when COVID-19 first took hold.
Liquid assets are funds you can readily access – in other words, savings in the bank. Singles can have up to $5,500 in liquid assets. For singles with children, the limit is $11,000. If you have savings above these levels, you may have to wait up to 13 weeks to receive JobSeeker.
Your partner's income
Your partner's income can also impact your ability to claim JobSeeker. If your other half earns more than $3,070.80 a fortnight – about $80,000 annually, chances are you won't be eligible.
If you think it's worth a shot at applying for JobKeeper, JobSeeker – or both, head to the myGov portal and click on 'Government support for Coronavirus'. From there select 'Centrelink' for JobSeeker or the 'Tax Office' link for JobKeeper. You can also try out Centrelink's Payment and Service Finder tool.
---
About Nicola Field
Nicola Field is a personal finance writer with nearly two decades of industry experience. A former chartered accountant with a Master of Education degree, Nicola has contributed to several popular magazines including the Australian Women's Weekly, Money and Real Living. She has authored several best-selling family-focused finance books including Baby or Bust (Wiley) and Investing in Your Child's Future (Wiley).
Main image source: FS11 (Shutterstock)
---
Thanks for visiting Canstar, Australia's biggest financial comparison site*