Kicking career goals, getting married, starting a family and buying your own home – these are some of the key rites of passage you may encounter in your thirties. Here are a few tips to develop your fiscal fitness to get you through this decade and the years ahead.
Your thirties are the years where financial decisions can become more complex and costly as your responsibilities stack up. Here a few ways to help build and protect your wealth during these crucial years of your life.
This is an excerpt from our new guide 15 Savvy Things to do With Your Money in Your 30s, where we provide must-read tips on how to stay on track with your finances during this pivotal decade. To receive your copy, fill out the form below.
1. Kick your career into gear
Your thirties are a great time to assess whether your career goals are on track. According to a study by Seek, 62% of participants felt they weren't reaching their full potential at work.
Whether you are in need of a career change or are keen to move up the ladder, there are a number of things you can do to move closer to your vocational goals.
It might be worthwhile spending some time reassessing and mapping out your dream career, doing some networking with people in your industry, exploring new education and training opportunities or preparing for a pay rise negotiation with your employer if you love your job but feel underpaid.
2. Revamp your budget
Having a household budget can be an indispensable way to plan household finances and develop a good savings pattern. If you started a budget in your twenties, you will likely need to adjust it as your financial needs grow.
Wedding planning and family planning can be very costly, so it's worthwhile taking the time to factor those expenses into your budget and avoid drawing from your precious retirement savings.
Budgeting tends to make managing personal finances easier and can help make sure your needs, both short and long-term, are being fulfilled before your wants. Try Canstar's budget planner calculator to get you started.
3. Be wise with that increased cash flow
Your thirties can be a time when you start to make headway in your chosen profession and your salary can begin to increase. While it is common for some people to reward their hard work by relaxing their budget, an increase in earnings presents an opportunity to boost your savings or grow your wealth through investing.
If you prefer a low-risk approach to growing your wealth, committing your earnings to a high-interest savings account or a term deposit could be a way to slowly build up your cash. Both have pros and cons to consider, and since interest rates are currently low, it may be worth thinking about investing your extra earnings in other areas.
Another idea could be to funnel your savings into a mortgage offset account if you're a home owner, which could help you reduce the total loan amount on which you pay interest.
The table below displays a snapshot of savings accounts on Canstar's database with links to providers' websites, sorted by the total interest rate (including bonus).
4. Reduce your credit card debt
One of the golden rules of financial planning is often to clear your most expensive debt first. Bad debt such as a high-interest credit card debt could be a good one to clear off in your thirties.
If you can't eliminate your debt entirely, consider a balance transfer or switching to a low-rate credit card. A balance transfer will allow you to transfer the balance of your credit card to a new credit card from a different financial institution with little or no interest for anywhere from 12-24 months.
As well as the promotional interest rate, make sure you consider fees for the cards and the interest rate the card transitions to after the low interest or interest-free period when comparing. Also, be aware each application you make is added to your credit file, meaning it might not be a good idea to switch too often.
The table below displays a snapshot of credit cards with 0% balance transfer offers on Canstar's database, with links to providers' websites. These results are sorted by the length of the 0% balance transfer period (longest to shortest), then by provider name (alphabetically).
Compare Credit Cards with Canstar
5. Be 'super' picky
Choosing the right superannuation fund in your thirties can play an important role in securing a financially stable future. Despite super often being critical to our retirement plans, it is an aspect of our finances that doesn't always get the attention it deserves.
Your thirties is a prime time to engage with super, and there are many important factors to consider when choosing the right super fund for you, including fees charged, performance, insurance, education and advice on offer.
When comparing your options, you may wish to check out Canstar's seven 5-Star recipients for Outstanding Value announced through our 2018 Superannuation Star Ratings.
The following table contains details of the superannuation funds rated by Canstar. This table has been sorted by three-year performance (highest to lowest). Please note that the performance information shown in the table is for the investment option used by Canstar in rating of the superannuation product.
Canstar considers the annual investment returns of a product's default investment option, including default life-stage options. Where a product does not have a default investment option, annual returns for the investment option with the highest FUM and a 60-80% growth asset allocation are used.
6…?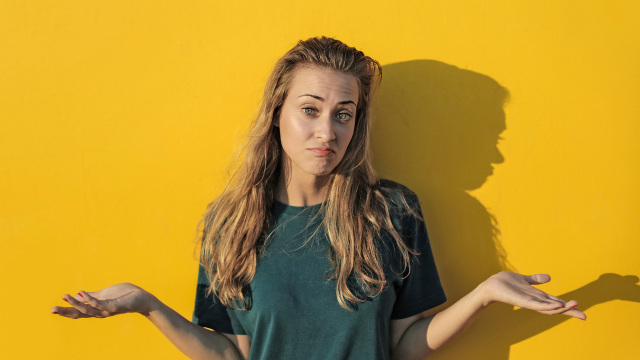 Subscribe to our guide below to receive tip #6, and more!
This is an excerpt from our new guide 15 Savvy Things to do With Your Money in Your 30s, where we provide must-read tips on how to stay on track with your finances during this pivotal decade. To receive your copy, fill out the form below.