Sue Herrald has over 26 years' experience in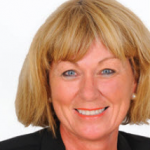 financial services and began with IOOF as a financial planner and head of the Private Client division. She is now the IOOF WealthBuilder Investment Specialist, helping financial advisers use investment bonds to fulfil a number of financial planning strategy needs.
Whilst many financial products have come and gone, investment bonds have certainly stood the test of time. From their emergence in the early 1980's, they quickly became a popular way to invest in a tax effective environment. Over the years, with the advent of superannuation and other complex structures, the breadth of investment choice increased and investors started to favour alternate savings options.   However, in more recent times, with the introduction of superannuation caps, work tests and the need for accessibility to funds, investment bonds are more popular than ever.
What is an investment bond?
Simply put, an investment bond is a tax paid investment. This means that the tax on investment earnings is paid by the bond issuer at the current company tax rate of 30 per cent.  After ten years from the start date1, the investment is free of personal income tax in the hands of the investor. There is also no capital gains tax upon realisation or when switching between underlying investment options.
When can you access an investment bond?
More importantly, investors don't have to worry about locking the investment away for ten years either.  Without a doubt, the biggest misconceptions about investment bonds is that they either  have a ten year life span or need to be invested for at least ten years before accessing funds. This can be misleading, as aside from its tax benefits, one of the best features of an investment bond is that it's accessible at any stage. Investors should note however that different tax considerations, including tax offsets, do apply to investments withdrawn before the end of the ten year period.
What can you use an investment bond for?
Not only is an investment bond tax effective – it's simple, flexible and convenient.  You don't need to include its earnings in your tax returns whilst invested or when withdrawn after ten years. This makes it a particularly good option for those wanting to invest for a particular event such as saving for childrens' wedding or education expenses, a lavish future holiday or a big birthday bash.
In addition, the unique features of an investment bond make it ideal for a wide range of financial strategies, covering tax management, wealth accumulation savings and retirement plans (including preparation for home care arrangements). For those concerned with estate planning, the bond is particularly structured allowing investors to create certainty with respect to their wishes with passing on wealth. Investors are able to nominate beneficiaries who can receive benefits directly and free of personal income tax.
IOOF offers one of the leading investment bonds available today – IOOF WealthBuilder. In addition to a great range of underlying investment options, it boasts impressive product features and competitive fees. For information on the IOOF WealthBuilder investment bond, speak to your financial adviser or go to www.ioof.com.au and follow the prompts to WealthBuilder.
1 The ten year period is defined as the end of the tenth year from the start date for tax purposes. 
Investments in IOOF WealthBuilder (WealthBuilder) are offered by IOOF Ltd (ABN 21 087 649 625) AFS Licence No. 230522 ("IOOF"). IOOF is a company in the IOOF Group of companies which consists of IOOF Holdings Ltd (ABN 49 100 103 722) and its related bodies corporate. IOOF is not a registered tax agent. You should consider the appropriateness of this information having regard to your individual situation and seek taxation advice from a registered tax agent before making any decision based on this information. The information contained in this brochure is general advice and is not intended to be a substitute for specific investment and/or taxation advice and does not take into account your objectives, financial situation or investment needs. IOOF recommends that you seek advice from a licensed and qualified financial adviser and/or tax agent before an investment decision is made.