Many SMSF investors have sold off their portfolio of collectables in recent years, as the new tax rules came into effect in July 2016. But are collectables still a good investment?
Should you invest in collectables? If owning a collection is something that appeals to you, what are some of your possible options?
Based on Australian Taxation Office statistics, self-managed super funds (SMSFs) currently have around $375 million invested in collectables and personal-use assets (ATO, 2016). To put that in perspective, though, collectables only represent less than 1% of total SMSF investments – so it's certainly a niche area!
Types of collectable investments
The types of collectables and personal use assets covered by the tax rules in section 62A of the Superannuation Industry (Supervision) Act 1993 and Regulation 13.18AA(1) are as follows:
New tax rules for investment in collectables
Back in July 2011, the ATO introduced new tax rules regarding how you store and insure a collection if you intend to use them as an investment in your SMSF super fund. Until July 2016, you only had to comply with the new rules if you had purchased your collectables on or after 1 July 2011. Now, however, all collectables must comply with these rules, including collectables purchased before the rules were introduced in 2011.
This year saw a mass sell-off of many collections housed in SMSFs because the new tax rules would be too expensive and restrictive for most SMSF trustees to comply with. ATO data from June 2016 shows SMSFs investing in $375 million worth of collectables, compared to a high of $407 million in September 2015.
1. Usage of collectables
Collectables cannot provide a "present day benefit", so they can't be used by members of the SMSF or related parties such as family or business partners.
If your SMSF owns a vintage car or a recreational boat, you can't drive it, maintain it, or do any restoration work on it because this would be "using" the asset. But you could hire it out for other people to drive the vehicle or boat (as long as it was safe to drive and didn't actually need any maintenance).
2. Display or storage
This is perhaps the most expensive rule to comply with, as it usually means the SMSF must pay to have their collection kept in storage. Collectables are not allowed to be stored or displayed in the private residence of the SMSF members or any related parties. They can't be displayed because this would mean the collectables were being used, which is against the SMSF investment rules.
Collectables may be stored (but not displayed) on premises owned by a related party if the premises is not their private residence (their home). For example, you couldn't hang your SMSF art collection at the workplace of a related party because clients and employees would see the art and this would be using the collection.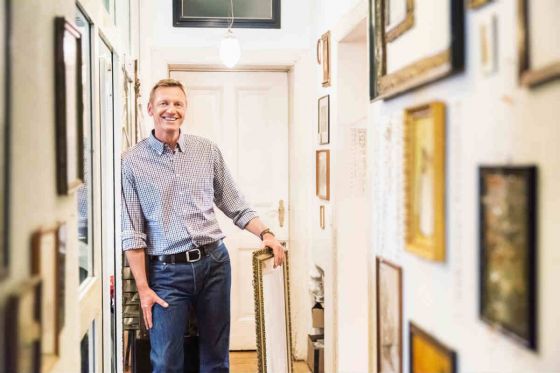 It is important to note that storage companies and investment companies can fail SMSF investors. If a storage company goes into administration, collections they control on behalf of SMSF trustees can be sold to repay debts.
For example, in 2010, Sydney art gallery Smith & Hall was put into administration owing debts of more than $1 million, at a time when they controlled over 800 items of art worth more than $4 million. Many of the 500 investors who lost out were SMSF trustees.
3. Insurance
Under the tax rules, collectables purchased by an SMSF must be insured in the name of the SMSF fund within 7 days of purchase. As an SMSF trustee, you cannot use your own personal home and contents insurance to insure your collection.
Some collectables are particularly difficult to insure, such as artefacts. If your SMSF has already invested but can't get insurance for the collection, the ATO advises you should contact your SMSF fund's auditor and the ATO immediately.
4. Leasing
You can only lease (rent or hire out) collectables to an unrelated party, and the lease must be "at arm's length", i.e. on commercial terms, not mate's rates. Of course, some collections cannot be leased out at all…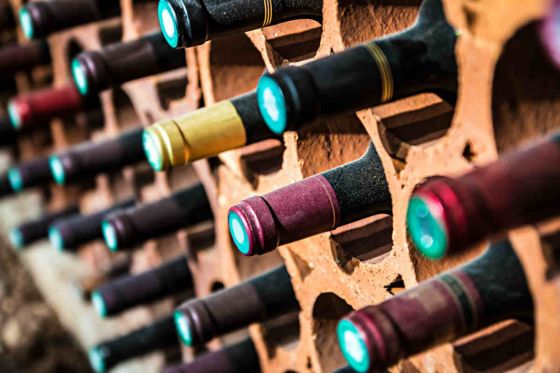 5. Selling
You can sell collectables to a related party if the sale is for the market value price, as determined by an independent valuer who has formal valuation qualifications and/or recognition from their professional community.
Benefits of investing in collectables
What are some of the possible pros or benefits of investing in collectables?
a) Following your passion
Do you secretly love rare books, but live in a CBD apartment with little space for your dream library? Investing in collectables can offer the opportunity to pursue a passion in retirement that you haven't been able to in your working life. Of course, it has to be worth the money your SMSF spends on it now – and expect a reasonable profit on your investment.
b) Possible increase in value
Depending on what they are, collectables can be a valuable investment if they are something that can reasonably be expected to appreciate in value.
There are no sure bets, but getting professional advice about what to invest in can be helpful. For example, experts point to 1980s Star Wars memorabilia as something that has gone up in value exponentially since they were first released and are predicted to continue appreciating thanks to constantly amassing new fans.
In contrast, the Beanie Baby collector craze provided huge returns at its peak in the late 1990s, but by 2000 these miniature teddy bears were being sold at dollar stores. Today, the New Yorker reports the Beanie Baby has almost no collectables resale market.
c) Diversification
As always, it helps to not have all your eggs in one basket, such as investing solely in property or cash. Collectables can provide some measure of diversity as part of a balanced investment strategy.
Source: Australian Taxation Office
Disadvantages of investing in collectables
Benefits aside, what are some of the cons or shortcomings of collectables as an investment asset class?
a) It's a long-term investment
Collectables in most categories can take a matter of years to increase in market value, and they do not provide any form of income until you sell them.
A prime example is artworks. Jane Raffan of ArtiFacts Art Services says research shows 5 years is the "absolute minimum, in most cases" for an investor to expect to see a profit on resale, while 10 years would be a more realistic timeframe, assuming you didn't gamble on an unknown artist. Raffan adds that investing in more complex art markets such as the Indigenous art sector can stretch this timeframe again thanks to the huge volume of artworks available from different sources.
The current market may make collectables even more of a long-term investment choice.
b) You can't keep your collection for personal use
As discussed above, the tax rules mean that an SMSF investor cannot keep their collection for personal use. For someone who loved vintage cars and wanted to invest in a collection, using their SMSF to invest would be a heart-breaking way to go as it would mean never driving or working on the cars.
c) Complex tax rules
SMSF trustees who have chosen to hold onto their current collections will have to understand and comply with the ATO's complex rules for ownership, storage, and insurance – or face paying substantial fines and other penalties.
This advice is general and has not taken into account your objectives, financial situation, or needs. Consider whether this advice is right for you. Consider the product disclosure statement (PDS) before making any investment decisions. See Canstar's Financial Services and Credit Guide (FSCG) for more information.