Rest Income Protection Insurance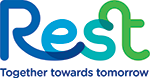 Rest is an industry super fund which provides income protection cover to its members, as well as life insurance and Total and Permanent Disablement (TPD) cover. Rest's income protection product is only available to members of the fund and is not rated by Canstar, but we've rounded some of the key product info below.
What income protection does Rest offer?
Rest offers one form of income protection to its members at the time of writing, which it refers to as Long-term Income Protection cover. This product is designed to provide those covered with an income stream if they're unable to work for a prolonged period due to injury or illness.
Rest says eligible members of its super fund will receive a level of income protection cover by default, but that there is also an option to apply for additional voluntary cover.
What features does Rest income protection offer?
Rest's Long-term Income Protection cover offers the following features:
Life-stage based cover that increases as a policyholder gets older (with premium costs typically increasing accordingly)

A benefit period that lasts until whichever of the following events occurs first:

The policyholder becomes able to work again

The policyholder reaches 60, if their waiting period ended prior to age 58

The end of a two-year benefit period if the policyholder's waiting period ended on or after age 58

The policyholder passes away

A maximum monthly benefit of up to $30,000 or 77% of your pre-disability income, plus a super component of 12% of the monthly benefit

A maximum entry age of 58
What does Rest income protection cost?
The cost of your income protection insurance can vary depending on several different factors, such as:
Your age and gender

Your occupation

Your chosen benefit period and waiting period
View Rest's PDS for the full list of income protection premium costs based on the above factors. Keep in mind that according to Rest, the weekly cost of your income protection cover will be deducted from your Rest super balance, and not paid out-of-pocket, and that this could affect your super balance come retirement.
In 2019, Canstar Research calculated the average monthly income protection premiums for non-smoking male and female workers aged 27 and 52 across a range of occupations. Click here to see how the premiums differed, but keep in mind that these figures relate to direct income protection premiums rather than income protection taken out through Rest or another super fund.
Considering taking out income protection insurance? While we don't compare income protection policies only available through super funds such as Rest, we do compare direct income protection policies, which are policies anyone can apply to take out directly with an insurer.
Are your Rest income protection premiums tax deductible?
While the Australian Taxation Office (ATO) states that you can claim the cost of premiums you pay that cover the loss of your income, it says this does not extend to premiums that compensate you for physical injury or are taken out through your super fund. Ask your tax accountant or financial adviser for more details on this.
The ATO also says that generally speaking, premiums for other forms of life insurance such as term life insurance, TPD insurance or trauma insurance aren't tax deductible.
How do I lodge a claim with Rest?
When lodging a claim for income protection with Rest, it could make the process more straightforward if you have a few relevant pieces of information on hand, including:
Your fund member number

Your 'last day actively at work' (LDAW)

The date you first consulted a doctor for your injury or illness

Details of your employer(s) up to 12 months prior to your LDAW including:

Contact person

Phone Number

Address

Email address
To make a claim, call Rest on 1300 300 778 to begin the process and obtain a claim form, which you will then need to complete and return.
How to apply for Rest income protection
As you need to be a Rest member before you can apply for Rest income protection, they should have the necessary personal details already. However, you may need to answer questions about things such as your occupation, income and smoking status.
Eligibility to apply
You must satisfy the following criteria to be eligible for a Rest income protection policy:
You must be a Rest member

You must be at least 18 years old but no older than the maximum entry age listed (58 years old at the time of writing)

You must be an Australian resident
About Rest
Rest was established in 1988 and says it is one of Australia's largest super funds by membership, with roughly two million members and over $57 billion in funds under management as of June 2019.