RAC Income Protection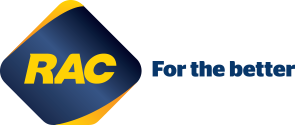 RAC is a provider of income protection, as well as life insurance, car insurance, travel insurance, and home & contents insurance. Its services are primarily aimed at members in WA.
Compare RAC income protection
Considering RAC income protection insurance? The table below displays a snapshot of RAC income protection policies on Canstar's database. These results are based on a 30-39 year-old non-smoking male in the 'Call Centre & Customer Service' category working in outbound sales. If you are considering an RAC income protection insurance policy, check upfront with RAC and read the PDS to confirm the details of the policy and whether it meets your needs before committing to it.
Click here to compare more policies based on your circumstances.
What features does RAC income protection offer?
As a provider of income protection, RAC offers the following features:
A maximum benefit period of 2 years

A maximum monthly benefit of 75% of your monthly income, up to a maximum of $10,000 a month

A maximum entry age of 59

Phone-based support and an online application process

Other features, such as the ability to pause your premiums in certain situations, and access to the AIA Vitality rewards program, which offers discounts on travel, shopping, entertainment, and more
What does RAC income protection cost?
The cost of your income protection insurance will vary depending on several different factors such as:
Your age and gender

Occupation

Benefit period and waiting period
According to RAC, a 10% discount applies for policies which are purchased online, while a joint policy discount of 5% also applies.
Canstar's research team has calculated the average monthly income protection premiums for non-smoking male and female workers aged 27 and 52. Click here to see how the premiums differed.
You can get a quote for RAC income protection insurance via Canstar's comparison table, or directly through the RAC website to see what you might need to pay before applying for cover.
Compare Income Protection Insurance
Are your RAC income protection premiums tax deductible?
The ATO (Australian Taxation Office) states that you can claim the cost of premiums you pay that cover the loss of your income. You can't, however, claim a deduction for premiums that compensate you for physical injury or are taken out through your super fund. Ask your tax accountant or financial adviser for more details on this.
Generally speaking, premiums for other forms of life insurance such as term life insurance, TPD insurance or trauma insurance may not be tax deductible.
How do I lodge a claim with RAC?
To lodge an income protection claim with RAC, you will need to contact them and obtain a claim form. You can either call them on 1800 069 922 or email them at claims@lifeinsurance.rac.com.au.
How to apply for RAC income protection
You can apply for RAC income protection after comparing your options in Canstar's comparison tables and generating a quote on RAC's website.
RAC may ask you:
Your name, date of birth and gender

Your smoker status

Your occupation details (salary, how many hours you work etc.)
You may also need to provide a copy of various documents for these points, such as a valid form of ID (driver's license, passport), recent payslips proving your employment and medical notes if applicable.
Compare Income Protection Insurance
Eligibility to apply
RAC's PDS document states that you must satisfy the following criteria to be eligible for an income protection policy:
You must be 18-59 years old

You must be either an Australian or New Zealand citizen or be an Australian Permanent Resident

You must be permanently or self-employed
About RAC
The Royal Automobile Club of Western Australia (RAC) was originally founded in 1905. In the early years, it was responsible for influencing legislation for speed limits and safety, and helping the motor vehicle become an accepted part of day-to-day life in Western Australia.
Nowadays, RAC offers a number of other insurance products such as life insurance and travel insurance.