Windsor Income Protection Insurance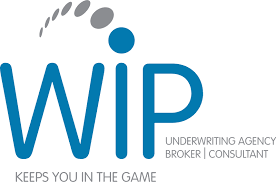 Windsor is a provider of group insurance products for companies, associations, unions, and super funds. Windsor's income protection product is only available to members of Windsor client organisations and is not rated by Canstar, but we've rounded some of the key product info below.
What income protection does Windsor offer?
Windsor offers one group income protection insurance product at the time of writing, which is available to individuals through the businesses they work for or via another organisation they're a member of.
What features does Windsor income protection offer?
Windsor's group income protection product offers the following features at the time of writing:
A maximum benefit period of five years

A benefit of up to 100% of salary, plus a superannuation benefit – maximum total benefit of $100,000 per month

A choice of waiting periods, ranging from zero days to two years

Other features including loyalty benefits, waiting period-free critical illness benefits, and mental health coaching
What does Windsor income protection cost?
The cost of your income protection insurance will vary depending on several different factors such as:
Your age and gender

Your occupation

Your chosen benefit period and waiting period
Keep in mind that depending on which organisation you have Windsor income protection through, the regular cost of your income protection cover may be deducted from your super balance or added to your union or other membership fees, meaning you may not need to pay it out-of-pocket.
In 2019, Canstar Research calculated the average monthly income protection premiums for non-smoking male and female workers aged 27 and 52 across a range of occupations. Click here to see how the premiums differed, but keep in mind that these figures relate to direct income protection premiums for the insurers we rate, rather than group income protection, which is the type of insurance Windsor provides.
Considering taking out income protection insurance? While we don't compare income protection policies only available through group insurers such as Windsor, we do compare direct income protection policies, which are policies anyone can apply to take out directly with an insurer.
Are your Windsor income protection premiums tax deductible?
While the Australian Taxation Office (ATO) states that you can claim the cost of premiums you pay that cover the loss of your income, it says this does not extend to premiums that compensate you for physical injury or are taken out through your super fund. Ask your tax accountant or financial adviser for more details on this.
The ATO also says that generally speaking, premiums for other forms of life insurance such as term life insurance, TPD insurance or trauma insurance aren't tax deductible.
How do I lodge a claim with Windsor?
In order to lodge an income protection claim with Windsor, it says you will first need to ensure you:
Are medically disabled from work by either injury or sickness

Are covered for income protection under a Windsor policy

Have been or will be medically unable to return to work after your chosen waiting period has elapsed
If you meet all of the above criteria, you can download and fill out the necessary claim forms from Windsor's website. If you require further assistance, you can call Windsor on 1300 547 966.
How to apply for Windsor income protection
As Windsor provides group insurance, you cannot apply for Windsor income protection as an individual. In order to have Windsor income protection, you would either need to join a business or organisation that is a Windsor client, or a business or organisation you're currently a part of (such as a union or super fund) would need to take out group insurance through Windsor.
If you are an employer or administrator of a super fund looking to take out group income protection insurance through Windsor, you can contact them by calling 1300 547 966.
About Windsor
Windsor was established in 2011, and says its goal is to become the preferred provider of group insurance. It is 100% Australian-owned, and part of the WIP Group.