ClearView Income Protection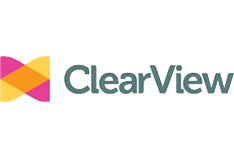 ClearView is a provider of income protection as well as a range of other life insurance, superannuation and retirement products. ClearView income protection can only be purchased through a financial adviser. Canstar does not rate ClearView income protection but we have rounded up some of the key product info below.
What income protection products does ClearView offer?
ClearView currently offers income protection cover as part of its LifeSolutions product. ClearView offers two types of income protection: Income Protection Cover and Income Protection Plus. ClearView says these are available both inside and outside of superannuation.
What features does ClearView income protection offer?
ClearView Income Protection Cover and Income Protection Plus Cover features include:
Insures total and partial disability

Minimum entry age: 18 (30 for hybrid premium)

Maximum entry age: 60 (55 for hybrid premium)

Ability to choose between stepped, level or hybrid premiums, depending on whether you meet eligibility requirements

Maximum benefit period of two or five years or until the age of 60, 65 or 70 years old

Built-in benefits such as rehabilitation benefit and retraining expenses benefit (only available to policies not held wholly inside of super)
What does ClearView income protection cost?
ClearView says the cost of your income protection policy will vary depending on several different factors such as:
The type of insurance you take out

The level of cover and any optional extras selected

The waiting period, benefit period and benefit payment type selected
ClearView will also take into account personal factors such as:
Your age

Your gender

Your smoking status

Your state of health

Your occupation

Your pastimes
If you have income protection inside of superannuation, keep in mind that the regular cost of your income protection cover will be deducted from your super balance. This means you won't need to pay your premiums out-of-pocket.
Considering taking out income protection insurance? We don't compare advised income protection policies such as that provided by ClearView. However, we do compare direct income protection policies, which are policies anyone can apply to take out directly with an insurer.
Compare Income Protection Insurance
Eligibility to apply for Clearview income protection
ClearView's product disclosure statement (PDS) states that you must satisfy the following criteria to be eligible for an income protection policy:
You must be between 18 and 60 years old (between 30 and 55 for a hybrid premium)

You must be gainfully employed for at least 20 hours per week
How to apply for ClearView income protection
If you fit the eligibility criteria, you can apply for ClearView income protection, but you must apply through a financial adviser who would help you choose the type of cover and the benefit amount that will best suit your needs.
Before taking out an income protection policy, it may be beneficial to first compare various providers to help ensure you're applying for a policy that suits your needs.
Compare Income Protection Insurance
Are ClearView income protection premiums tax-deductible?
While the Australian Taxation Office (ATO) states that you can claim the cost of premiums you pay that cover the loss of your income, it says this does not extend to premiums that compensate you for physical injury or are taken out through your super fund. Ask your tax accountant or financial adviser for more details on this.
The ATO also says that generally speaking, premiums for other forms of life insurance such as term life insurance, TPD insurance or trauma insurance aren't tax deductible.
How do I lodge a claim with ClearView?
You can lodge a claim with ClearView by calling ClearView.
In order to make a claim, ClearView says it must receive:
A completed claim form

The policy certificate

Proof of your age

Any other evidence required to establish the circumstances of the claim
About ClearView
ClearView was launched in 1976, with a relaunch in 2010. ClearView was originally a registered life insurer called NRMA Life, which focused on providing insurance to customers of NRMA. However, over time it has expanded to become a diversified financial services company.