A national study of pet ownership by Animal Medicines Australia (AMA) found nearly two in three Australian households own a pet.
That means there are 24 million pets in Australia. And keeping our pets happy and healthy has never been easier thanks to the invention of smartphones and a series of handy mobile apps that mean managing your pets' needs is just a click away.
When it comes to pet-friendly apps, here are some of our personal favourites (kicking off with ours, of course!).
PetCloud: taking pet sitting to the next level
PetCloud has launched a national directory of dog-friendly parks, cafes, and beaches. Users can also find nearby vets. Pet owners can search for pet sitters and doggy day care nation-wide and are able to see reviews, photos of where their pet will stay, qualifications of the carers and request special skills.
Availability: iOS Apple Store and Android Google Play.
PrePet: try before you buy
If you have kids, big or small, they have probably asked Santa for a furry bundle of joy for Christmas. But how do you know if they, or you, are ready for the responsibility of pet ownership?
Introducing the PrePet app which simulates a real-life cat or dog over a 21-day challenge to teach valuable tips and test to see if you have what it takes to keep a real pet happy and healthy. It's also designed to reduce the number of unwanted pets that find their way into animal shelters.
You will be put through your paces as a potential 'fur-parent' to keep your app pet happy. They must be fed, walked, played with, talked to and even cleaned up after. Success is based on the happiness and healthiness of your virtual pet, and at the conclusion of the 21-day challenge, children receive a personalised certificate of Pet-Worthiness (or not).
Finally, there is an app to resolve the debate – "is my child responsible enough to get a dog or cat?"
Availability: iOS Apple Store and Android Google Play
Price: $1.49 (24-hour free trial)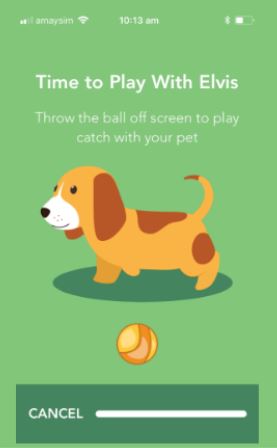 FitBark: keeping your spaniel special
Are you unsure whether your pet is getting enough exercise each day? FitBark is all about your dog, from top to tail, and tracks their daily progress.
This is a new way to understand your dog's health, explain changes in behaviour and make better decisions with your vet.
You can track activities you do together while your dog is enjoying playtime at doggy daycare, or keep a close eye on his or her treatment for medical problems.
Availability: iOS Apple Store and Android Google Play
https://twitter.com/shibesbot/status/946529955822915584
iKibble: know what your pooch can chow down
Have you ever wondered, "Can I feed this to my dog?" iKibble allows you to quickly scroll through some common foods to see if they are dog-friendly or not!
The search function makes it quick and easy to check if your pooch can share your lunch with a health rating system. Less need to worry about accidentally making your puppy sick.
Availability: iOS Apple Store and Android Google Play
https://twitter.com/PopularPups/status/949089190473379840
BarkCam: how to have an Insta-worthy dog
All of our pets are beautiful and special but not all are natural models, so getting a picture of them looking at the camera can be quite a challenge sometimes. Fear not, because there is an easy way to get the perfect pic!
BarkCam plays a sound to get your pooch's attention long enough for you to take the perfect photo, ready to share. You can also add cool filters, quotes and meme text to your photo to really make your pet stand out in everyone's Instagram feed.
Puppy fame is only a quick photo away!
Availability: iOS Apple Store and Android Google Play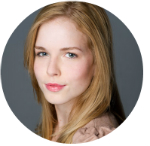 About Catherine Tucker
Catherine is a journalist and pet-lover who is passionate about educating pet owners on how to best care for their pets. She currently works with PetCloud as a community, marketing and events coordinator, and enjoys connecting with an amazing network of industry experts, pet owners and pet carers to raise awareness of animal care standards.