Are you looking to take out a business loan for your established small to medium sized business? Canstar spoke to
Bigstone
CEO Boyd Pederson to find out more about what Bigstone has to offer businesses in Australia.
First and foremost, Bigstone is an online marketplace lender, otherwise known as a peer-to-peer (P2P) lender.
It specialises in matching up small to medium sized businesses with financing from willing wholesale client investors. Through Bigstone's online platform, businesses can apply for business loans of up to $250,000 for a maximum loan term of two years. All borrowers are assessed for creditworthiness so that the loans can be set at an interest rate that reflects the risk of their business.
Bigstone are a recent entry to the market, having formed in June 2016. In order to qualify for a Bigstone loan, your business must satisfy the following criteria:
It must be an Australian company
It must have more than one employee
Monthly revenue for your company must exceed $10,000
Watch the video below for more info:
Canstar Q&A with Boyd Pederson – CEO of Bigstone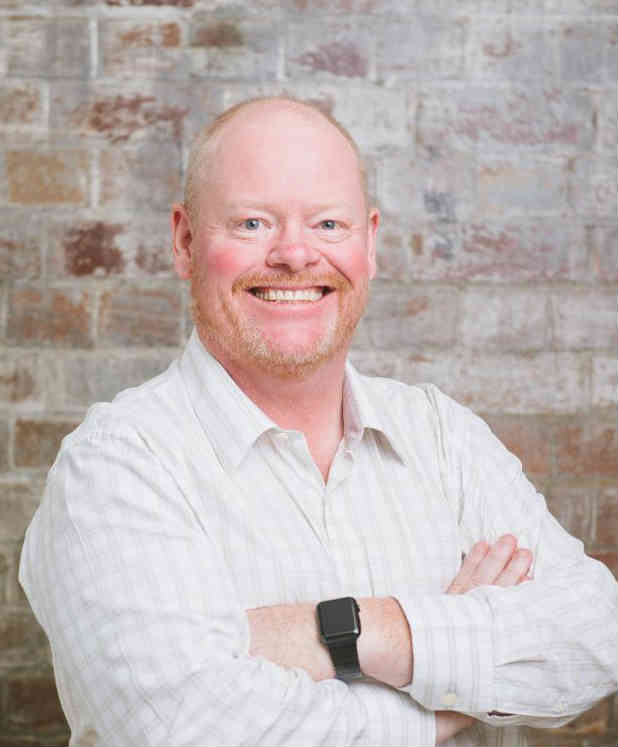 Canstar caught up with Boyd Pederson, CEO of Bigstone and expert in small to medium business lending, to find out more about what Bigstone does and where it fits in the business loans space.
Q: How did Bigstone start? What was the impetus?
The germination of the Bigstone idea came long before its start.
As long as I can remember, I had thought that Financial Services had not really transformed the way other services had. Through work at numerous financial institutions, I came to realise that Banks could not effectively serve small businesses with lending. It's just too complex to sell through branches, too expensive to automate, and too many capital and compliance costs were involved in its origination.
At the same time, personally, I was frustrated by high fees, low returns and poor service in my own savings. I realised that the big pools of capital were equally frustrated, hence why autopilot products like ETFs were taking off.
It seemed inevitable that a market would be made between these two opportunities if and only the difficult process of origination, assessment and pricing of credit could be systematized through modern technology.
It all came together in 2014 when conditions in my personal and career lives enabled me to find like-minded partners who were keen to realise this mission and had the collective talent to be able to do it. It took 2 more years for us to build the capability.
Q: What distinguishes Bigstone from other small-business P2P lenders?
We are a true fintech. Human decisions empowered and enabled by data, science, and machines. We are low cost and scalable. We have built our Business to be the simplest, fastest, and fairest offer for borrowers; AND a reliable robust return generator for investors.
Simple – Lower rates than competitors, particularly when compared to most other alternative finance lenders that do not use P2P to fund the loans
Fast – Faster than the banks; 3 minutes for a true risk-based price that doesn't impact your credit score; 30 minutes to apply; 24 hours to decide (once your application is complete); Funding in as little as 2 days
Fair – We charge risk based rates; No fees until your funded; We charge you ONLY on the outstanding balance, and you can pre-pay at any time (Our penalty rates are lower than most of the balance sheet lenders)
Q: What goes into matching borrowers with investors?
Investors choose the loans that they want to invest in and invest as much as the whole loan or as little as $10. They can customise the screening criteria to make investing easy, or sign a mandate and we will allocate their funds for them.
Q: Which types of businesses are borrowing through Bigstone?
We see a lot of requests to refinance loans from higher cost lenders, but in general, the borrower looks like the population of Australian Small businesses: Cafe's, mid-size retailers, restauranteurs, services businesses and manufacturers.
We like growing businesses who have a track record. But we'll do our best to serve every credit-worthy business.
Q: With interest rates forecast to rise next year, how will this affect small business borrowing behaviours?
Well, the cost of borrowing will increase a little (perhaps at most by 1% in the cash rate). This will very marginally impact the cost of borrowing for working-capital.
However, for those businesses who rely on real estate backed funding, the cost of funding could increase quite a bit. This will increase demand from the working capital lenders like ourselves, especially if Banks continue to tighten on real-estate lending (as it appears APRA is driving).
Q: What's your outlook for Australia's small business sector over the 2017/18 financial year?
GDP will grow again in Australia in the 2017-18 tax year, assuming no external crisis. But most of the growth will be driven by commodities and infrastructure. Conditions are not set to improve for small business's access to capital, and SMEs will continue to struggle to grow as a result.
Given that small businesses drive employment growth, this can only mean modest growth for the economy as a whole. Australia has a fantastic opportunity to build on our brand for quality goods and services. To do this, our economy needs to diversify away from commodities, legacy services and from reliance on real-estate asset growth.
This will require a concerted effort between government and investors to get the policy settings right to ensure the effective allocation of capital to those that can create growth.