New research from
peer-to-peer lender
RateSetter has revealed that nearly 1 in 5 of their home improvement loans are used for energy efficiency renovations.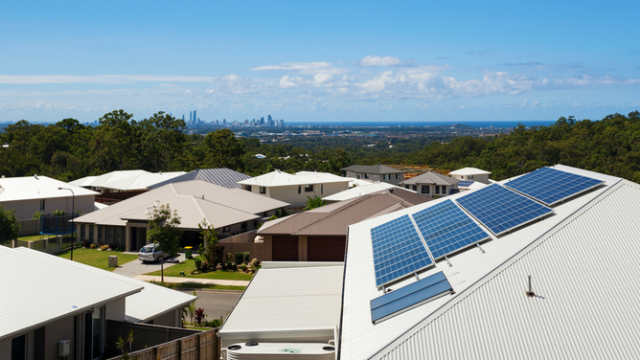 The research, based on analysis of thousands of RateSetter personal loan customers, found that 18% of their recently granted home improvement loans had been taken out for "green renovations", with the aim of reducing energy bills.
The research also found that:
89% of renovators nominated the use of energy efficient and environmentally friendly options as either 'important' or 'somewhat important' to their renovation efforts.

Energy efficient lighting, alternative power sources, and low-toxicity products were some of the options selected by these renovators.
41% of current home improvement borrowers said that they planned on making green alterations to their home sometime in the next 4 months.

Solar panels and batteries, energy-efficient lighting, and solar water heaters were popular among these borrowers, being the most commonly considered changes.
Homeowners borrowed an average of $16,794 for overall renovations, but the average loan size for energy-efficient renovations was $13,320.
RateSetter CEO Daniel Foggo said RateSetter had seen a "large increase" in the number of homeowners borrowing to improve their home's energy efficiency.
"The recent launch of our Green Loan Marketplace was borne out of this demand," he said.
"We were thrilled that the Government's Clean Energy Finance Corporation invested $20 million to kick-start the marketplace, helping us offer even better value finance to our green borrowers."
Which renovations are most popular among homeowners?
According to RateSetter's research, the following home improvements were most popular among its customers:
| Home improvement | % making this improvement |
| --- | --- |
| Painting and decorating | 35% |
| Outdoor upgrades | 20% |
| Energy efficient upgrades | 18% |
| New or upgrading kitchens | 17% |
| New or upgrading bathrooms | 15% |
| Installing a swimming pool | 6% |
| Bedroom extensions | 5% |
| Living area / kitchen extensions | 4% |
| Granny flat / studio build | 2% |
However, it also found that only a fifth (20%) of home improvement borrowers were renovating for the purpose of increasing their home's value.
The same proportion were renovating or extending a recently bought property (a "fixer-upper"), and 11% required more space for an expanding family.
Mr Foggo said personal loans could be one cost-effective method to finance renovations.
"A personal loan rate of around 8% on a $10,000 loan can be considerably less expensive than using a credit card or extending your mortgage and repaying over 10 to 15 years," he said.
"Our new green loan market gives borrowers even better [interest] rates to reward them for choosing energy efficient measures."