While the concept and practice of peer to peer (P2P) lending has long been established in the US and the UK, it has only recently made its way to Australia, with several new platforms entering the peer-to-peer lending space.
What is peer-to-peer lending?
P2P lending or peer-to-peer lending is a relatively new form of loans, where potential borrowers borrow money from investors directly, rather than through a lending financial institution.
It can give the borrower an affordable alternative to a loan from a big bank, and it allows a lender with large sums of spare cash the opportunity to choose an investment with the potential for perhaps higher returns compared to other fixed-income investments.
To find out how peer-to-peer lending works in more detail, read the other articles on our website.
Find Out More About P2P Lending
Pros and cons of peer-to-peer lending for borrowers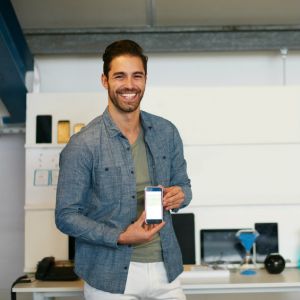 You can apply online.
Pros:
The interest rates on offer are a benefit for borrowers. P2P lending could work out well for borrowers who are in need of a personal loan, but either don't want to go through a big bank, or believe that their credit rating will enable them to snare a more competitive interest rate from a P2P lender than from a bank. Don't take that for granted, though – it's important to thoroughly research all your options.
The speed of the application process is also a benefit. P2P lending is essentially digital disruption of the institutionalised banking system, because the internet is its home and as such, the online processes involved tend to be smooth and efficient.
P2P loans also tend to lack the plethora of fees and charges that banks can tack on to their personal loans, making it even easier on the finances of the borrower.
Cons:
The only two notable downsides of peer-to-peer lending for borrowers are:
It's limited to personal loans (currently, in Australia). If you want to buy a house, it's off to the mainstream financial institutions you must go.
It's not usually available for large amounts – unless it is a loan for business purposes. Most P2P lenders in Australia only offer loans up to $35,000 – but some will offer loans of up to $2 million for business purposes.
Pros and cons of peer-to-peer lending for investors (lenders)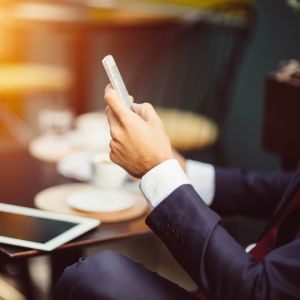 Relatively low operating costs compared to other fixed-interest investment methods.
Pros:
Lenders may benefit from P2P lending due to its relatively low operating costs, when compared to conventional investment options.
A benefit is that the interest rate (rate of return or yield) that you receive on your funds may be higher than the savings interest rate you could receive on a cash deposit (e.g. term deposits or savings accounts) through a bank, building society, or credit union. In the current environment with a record low cash rate, this higher reward over a shorter timeframe can be appealing.
Cons:
To become a lender, you need to qualify as a "qualifying individual sophisticated investor", meaning that you need extensive and comprehensive experience and knowledge in investments.
A disadvantage is that your money is not guaranteed, because the Australian government's financial claims scheme only applies to banks, building societies, and credit unions that are authorised by the Australian Prudential Regulation Authority (APRA). These institutions are known as authorised deposit-taking institutions (ADIs). So if something goes wrong with your borrower, there's no guarantee that you'll get your funds back.
Pros and cons aside, P2P loans can be an immensely beneficial choice for both borrower and investor when done for the right reasons. As a new industry in Australia, peer-to-peer lending is certainly one to keep an eye on over the next few years. Watch this space!
Find Out More About P2P Lending