The price of silver has hit an eight-year high. It's the latest trading frenzy supposedly sparked by Reddit investors, following last week's GameStop saga.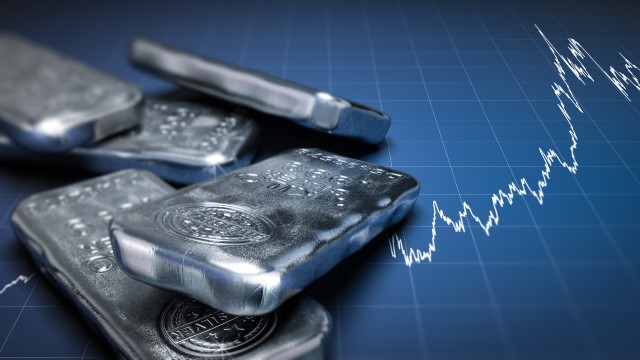 Silver prices have increased by around 20% since last Thursday, with investors piling into silver bars and coins, silver-backed exchange-traded funds (ETFs) and silver shares.
It's been speculated that Reddit traders are driving the 'silver squeeze' in an attempt to replicate the GameStop short squeeze. However, many members of the WallStreetBets subreddit have said they are not responsible for the push.
What is the silver squeeze?
You may have heard the term 'short squeeze' thrown around last week. It's basically when a share or an asset's price increases significantly, and this forces investors who had bet on the share or asset falling in value to buy it back at a higher price. This is what has happened with GameStop shares and it's the same logic that's being applied in the potential 'silver squeeze'.
Is silver the next GameStop?
There are a number of differences between the silver market and GameStop.
"The silver market is larger and there isn't as much short-selling activity," Dr Angel Zhong, a Senior Lecturer in Finance at RMIT University, told Canstar.
"I do not foresee that something like GameStop would happen in silver."
There's also some confusion as to who is actually driving the silver price surge, with some of the top posts on WallStreetBets alleging that the silver squeeze is not a squeeze at all but a "coordinated attack" by hedge funds who are already "going long" on silver – investing in it and holding onto it hoping that the price will rise over time.
Interestingly, Dr Zhong noted that some hedge funds had actually increased their silver holdings.
Is silver a good investment?
"In the short run, there is a spill-over from GameStop to silver and as a result the silver price has been pushed up to an eight-year high. That of course will spill-over to silver-related stocks," Dr Zhong said.
In Australia, we saw a rise in ASX-listed silver miners such as Thomson Resources and Silver Mines yesterday. However, today these two companies have given up some of these gains.
As with any investment, Dr Zhong says it's important to do your research.
"Do not buy or trade in anything without undertaking proper research," Dr Zhong said. "Think about it before relying on unmoderated investment advice online."
---
The table below displays some of the International Broad Based ETFs available on Canstar's database with the highest three-year returns (sorted highest to lowest by three-year returns and then alphabetically by provider name). Use Canstar's ETF comparison selector to view a wider range of products. Canstar may earn a fee for referrals.