Global fears of the financial impact of the coronavirus stopped the Australian share market's rise last week, denting its overall growth for January.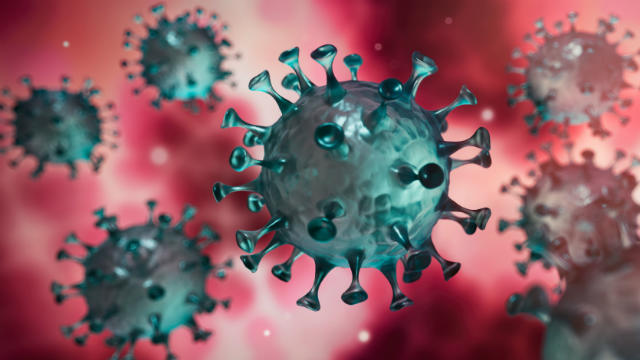 Both the overall All Ordinaries index and the ASX 200 remained above 7,000 points at the close last week to continue the high valuations of Australia's biggest shares, which rose more than 5% last month.
Stocks in the health sector rose, such as ResMed that makes masks as well as other medical devices, while travel companies including Webjet and Qantas, and miners such as Fortescue Metals took a hit, amid fears the virus could dampen trade between China and the the rest of the world.
Aerial mapping company Nearmap's share price tumbled, alongside that of Penfolds winemaker Treasury Wines.
Growing nerves over the spreading coronavirus and its potential travel and trade impacts caused a number of investors to sell. This sent the index for the top 200 companies, the S&P ASX 200, down 1% to 7,017 points.
The All Ordinaries that includes all listed company prices increased slightly, however, to end the four-day week up 0.12%, as smaller-cap businesses continued to perform strongly.
What can we expect on the ASX this week?
Following a significant decline on the US market and despite a calm official Brexit between the UK and Europe on Friday, the Australian Securities Exchange was tipped to open lower this morning. As on 11am this morning, it had dipped sharply by 1.5% to sit below the 7,000 point mark.
This week, Australians will be focused on the Reserve Bank board meeting tomorrow. The board will discuss the official cash rate, currently 0.75%, but most analysts do not expect any change.
However, when Governor Philip Lowe gives his forecast of The Year Ahead at the National Press Club on Wednesday, all economists will be listening for clues to future rate movements.
Other data including manufacturing numbers, the important December retail figures and house prices will also be released this week, giving further insight into the overall health of the Australian economy.
Internationally, Chinese trade figures and US jobs figures will be released, but it is likely the unfolding spread of the novel coronavirus will impact consumer sentiment across much of the globe.
How did the ASX 200 perform last week?
S&P and All Ords Movements (24/01/2020 to 31/01/2020)
Closing Points
% Change
S&P/ASX 200 (XJO)
7,017
-1.00%
All Ordinaries (XAO)
7,208
0.12%
Prepared by Canstar. Points taken as of Monday open to Friday close.
Mining and consumer prices down
The biggest sector losers were in materials (-3.04%), energy (-2.68%) and consumer staples (-2.24%).
Analysts said mining companies could be impacted if Chinese industry was shut down for an extended period.
Likewise, national air carrier Qantas' (QAN) price fell about 10% over the month, which ended with it suspending all direct flights to and from mainland China on Saturday.
Sector Movements (24/01/2020 to 31/01/2020)
Closing Points
% Change
Consumer Discretionary (XDJ)
2,803
-1.50%
Consumer Staples (XSJ)
13,207
-2.24%
Energy (XEJ)
11,582
-2.68%
Financials (XFJ)
6,255
-0.14%
Health Care (XHJ)
45,528
0.74%
Industrials (XNJ)
7,090
-0.97%
Information Technology (XIJ)
1,563
0.86%
Materials (XMJ)
14,063
-3.04%
Telecommunication Service (XTJ)
1,359
-0.87%
Utilities (XUJ)
8,205
0.14%
Prepared by Canstar. Points taken as of Monday open to Friday close.
Link Admin, Credit Corp and Resmed rise on positive outlooks
Share registry platform Link Admin HLDG (LNK) recorded the biggest increase for the week after it announced it was buying a European financial services company.
Investors approved and its price jumped 8% to end the week at $6.81.
Financial trader Credit Corp Group was also in favour, increasing 7% over the week to $35.44. As one of the earliest companies to release their half-yearly results, Credit Corp revealed a 15% increase in its net profit after tax amid a 57% jump in US debt collections.
Prices for sleep apnoea and medical device company ResMed Inc (RMD) grew 6%, after it announced it had continued to grow its revenue 13% in the second quarter.
There was no official news from telecommunications provider TPG (TPM) but its price went up about 6% anyway, as did Saracen Mineral (SAR). The miner said it was selling its 10.5% stake in gold miner Red 5 to pay down its 'super pit' in Kalgoorlie.
ASX 200 – Top 5 Share Price Gains (24/01/2020 to 31/01/2020)
Rank
Company
Closing Share Price
% Change
1
Link Admin HLDG
$6.81
7.9%
2
Credit Corp Group
$35.44
7.1%
3
Resmed Inc Cdi
$25.05
6.1%
4
TPG Telecom Ltd
$7.48
5.8%
5
Saracen Mineral
$3.95
5.5%
Prepared by Canstar. Prices taken as of week to week close.
Nearmap, Treasury Wine, Webjet and Corporate Traveller stock prices fell
Aerial mapping company Nearmap Ltd (NEA) lost a third of its value to end the week at $1.70.
It revealed it lost a US contract and the takeup of autonomous cars was proving lower than expectations. It expects revenue to be up to $14 million lower this financial year.
Iconic Australian winemaker Treasury Wine Estate (TWE) – which produces Grange – said lower sales in the US from June to December would impact its annual result. It said competition in the American market had rapidly increased and investors did not like it. The share price fell 26%.
Travel companies Webjet (WEB) and Corporate Travellers (CTD) stocks fell on the wider coronavirus fears. Analysts consider travel companies to be particularly exposed to an expected sharp drop-off in international travel.
ASX 200 – Top 5 Share Price Losses (24/01/2020 to 31/01/2020)
Rank
Company
Closing Share Price
% Change
1
Nearmap Ltd
$1.70
-33.1%
2
Treasury Wine Estate
$13.03
-26.5%
3
Webjet Ltd
$11.75
-18.4%
4
Pilbara Min Ltd
$0.30
-16.9%
5
Corp Travel Ltd
$17.81
-11.6%
Prepared by Canstar. Prices taken as of week to week close.
---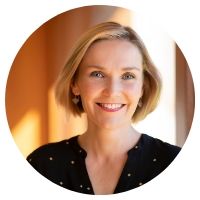 Rosanne Barrett has had more than 15 years' experience in daily news media across Australia and Hong Kong, including eight years as a staff reporter at The Australian. Ms Barrett produces journalism, content and copywriting across a range of industries.