After its first attempt to provide message payments was banned by Apple, Westpac has today released a new iMessage feature that enables customers to pay friends, family and phone contacts via text.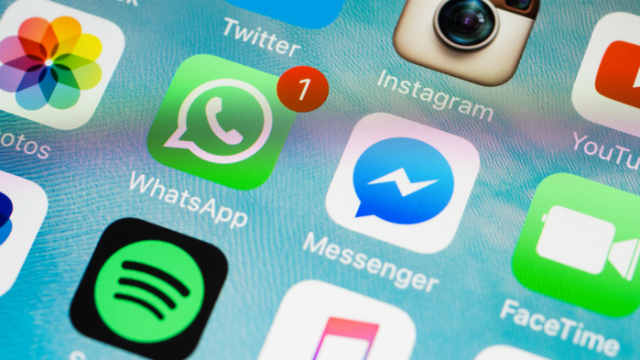 In a first for Australian banking, the new capability offers Westpac customers a shortcut to access banking services while texting contacts on their iPhone.
The iMessage payments launch is good news for customers following July last year, when Apple forced Westpac to remove a similar keyboard payments feature from its Westpac Mobile Banking app which allowed users to pay friends through social apps like Facebook Messenger, WhatsApp, Snapchat and WeChat.
Commenting on the loss of its payments feature last year, Westpac Group General Manager of Consumer Digital Travis Tyler told Canstar it was important for the bank to pursue possible messaging payment options further.
"We know the ability to pair messaging and banking is a popular offering for our customers, which is why we pursued delivering this service," he said.
"Westpac for iMessage is only available on iMessage, not other social messaging apps, however, the bank will assess customer feedback and usability of the service to determine plans for future roll-out."
Using the new Westpac for iMessage, customers will be able to make payments, generate a Cardless Cash code and share their BSB and account details by clicking on the new Westpac icon in their text conversation window, without leaving their text message.
Canstar's Group Executive of Financial Services Steve Mickenbecker said the iMessage payments feature was a "welcome addition (or restoration) to the payment avenues Australian banks are offering their customers".
"Australians are messaging friends and family, and Westpac is there for the payment component," he said.
"The '21st century version' of providing branches convenient to the mall or street corner where customers shop or work is providing seamless payments from whatever app, technology or device customers are using.
"Watch this space – there is plenty more to come."
Westpac and Apple mending old wounds
Westpac and Apple seem to have moved on from their troubled relationship in 2017 over Westpac's old message payments service and its failed bid to the Australian Competition and Consumer Commision (ACCC) to bargain with Apple over Apple Pay.
Westpac and other major banks wanted Apple to allow their mobile banking apps to utilise the Near-Field Communication Controller (NFC) in iPhones for mobile payments via Apple Pay.
Westpac, Commonwealth Bank and NAB have since collaborated to create a new mobile payments app that would allow customers to make mobile payments using the same technology as applications like Apple Pay.
When asked if Westpac was looking to continue any negotiations with Apple for Apply Pay access, Mr Tyler told Canstar it "remains open to offering Apple Pay to customers".
How to make a payment via Westpac for iMessage
Tap the Westpac icon
Sign in with your password
Select a payee from your contacts list
Enter a dollar amount and description
Confirm the payment
Send a text message to the payee detailing the transfer