Three giants of the Australian banking sector are collaborating to create a new mobile payments platform for consumers and businesses.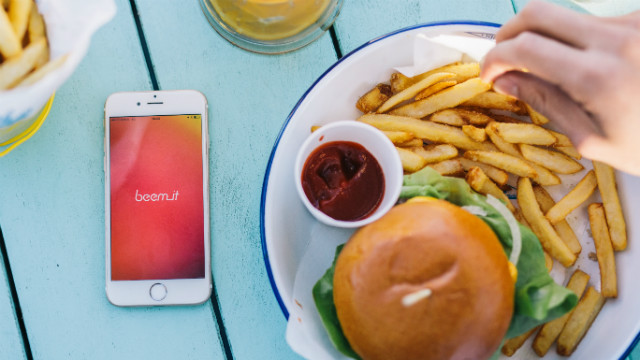 The application is called Beem It and will allow users to store their debit card information and make instant contactless payments using the same technology as applications like Apple Pay and Android Pay.
Beem It will also allow users to request payments and split bills, making it useful for both personal use and for businesses.
Although being created by Commonwealth Bank, Westpac and NAB, the app will be open for use by all Australians regardless of which bank they use.
Like regular online transfers, Beem It will include built-in encryption of payment details and real-time fraud monitoring of transactions for utmost security.
Westpac Chief Executive, Consumer Bank, George Frazis, said Beem It will offer a new and improved payment option for customers.
"We are committed to giving our customers more choice by supporting a range of convenient ways for them to pay and transfer their money," Mr Frazis said.
"Customers will soon be able to 'Beem' free payments instantly using any smartphone, regardless of who they bank with and without the need to add account details.
"Innovations such as Beem and wearables are leading the way in payment solutions because they're convenient, easy to use, and fit in with people's lifestyles – we firmly believe in going to where our customers are and providing them with greater choice."
The announcement follows the three banks' unsuccessful negotiations this year to partner with Apple Pay and thus gain access to the huge number of Aussie iPhone users, which according to Roy Morgan is currently more than 7.6 million.
ANZ remains the only major bank in Australia to have partnered with Apple's mobile payments service.
The bank is also Australia's first to offer contactless payments using EFTPOS (using your savings or cheque account), rather than using a linked debit card from Visa or Mastercard.
EFTPOS attracts lower fees for merchants (and thus consumers) than the two major debit card providers – 0.15% on transactions rather than 0.55%, according to the RBA.
Assisting business and peer-to-peer payments
According to Commonwealth Bank Group Executive of Retail Banking Services, Matt Comyn, making and requesting payments is one of the major pain points in modern retail, which Beem It will help fix.
"Two thirds of small businesses say they are owed money for completed work, with around $7,300 owed to small traders," Mr Comyn said.
"Beem will give small businesses a cost effective and easy way to collect payments instantly and on the go for their goods and services, without having to take the larger leap into using merchant credit facilities or issuing invoices to be paid later."
NAB Chief Operating Officer, Antony Cahill said he believed Beem It's cost-splitting feature will make it just as useful for informal payments between friends and family.
"Think about all the times you've gone out for dinner and split the bill – this app will make it easy for Australians to pay their family and friends instantly," Mr Cahill said.
"Or, when you go to the local market and need to pay the butcher – this means instant payment through your phone. This is the industry working together to deliver an innovative payments solution, no matter who you bank with."