Under orders from technology company Apple, Westpac will remove the keyboard function from its mobile banking app in July.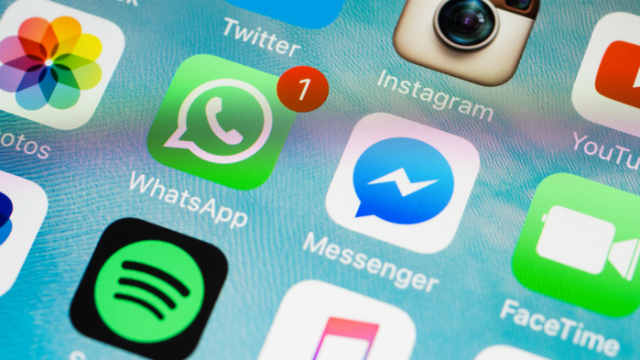 First launched in March 2017 as part of the update to the Westpac Mobile Banking iPhone app, the function allowed users to pay friends through social apps such as Facebook Messenger, WhatsApp, Snapchat, and WeChat.
It also allowed users to easily share their BSB and account numbers, as well as send 'cardless cash' codes – a special password that allows someone to withdraw cash from an ATM without a bank card.
Westpac made the surprise announcement in a letter to Westpac customers, according to Fairfax Media.
The news will disappoint the tens of thousands of customers that had already installed the add-on in the 3 months since it launched.
Based on technology developed by Israeli fintech PayKey, the innovative feature was a first for the Asia-Pacific region and was part of Westpac's strategy to capture new tech-savvy customers.
As yet, Apple has not publicly announced why it forced the function's removal, but it's believed there were security concerns.
Apple has previously approved keyboard payment features for other banking apps around the world.
Millennials would've been particularly attracted to the Westpac Keyboard, with a recent KPMG study reporting that millennial professionals demand a banking experience that better suits their digital lifestyles.
Westpac is yet to provide the feature for its Android app, but a spokesperson told Fairfax Media the bank intends to make it available soon, despite the Apple ban.
Westpac and Apple: Not the best of friends
It's another blow to the troubled relationship between Apple and some of Australia's biggest banks.
Earlier this year, the Australian Competition and Consumer Commission (ACCC) rejected Westpac and 3 other banks in their bid for the right to collectively bargain with Apple over Apple Pay.
The banks had wanted Apple to allow their mobile banking apps to utilise the Near-Field Communication Controller (NFC) in iPhones for mobile payments.
At the time of writing, Westpac customers cannot use their iPhones to 'tap and pay', unless they purchase and attach a Westpac PayTag.
Android, on the other hand, does allow banks to access the NFC functionality – enabling Westpac customers with Android phones to tap and pay through the Westpac mobile banking app.