As a single parent, you face many financial responsibilities. From making rent or mortgage payments to covering the cost of school expenses, child care and everyday living costs.
Another financial consideration that could be important to you is how your dependents would maintain their current standard of living if you were to pass away, become terminally ill or lose your income for a prolonged period of time. One type of financial protection you may consider is life insurance.
What is life insurance?
Life insurance is a product designed to provide a financial safety net for your family. Policies typically provide a lump sum payment in the event that you become terminally ill or pass away. This could help cover the cost of rent or mortgage payments, pay off credit cards and other debts, and assist with the ongoing care of your dependants, such as funding education, child care and other everyday expenses.
You may already have life insurance through your super fund. Most super funds automatically provide you with life insurance and total and permanent disability (TPD) insurance, so it could be a good idea to check whether you have any existing cover and weigh up the pros and cons of having insurance through your super. Another option to consider could be taking out life insurance directly with an insurer or through a financial adviser or life insurance broker.
What life insurance options are there?
In addition to life cover, you might also like to consider other life insurance products such as TPD, trauma and income protection insurance. These products can typically offer cover for the following circumstances:
TPD insurance – pays a lump sum if you become totally and permanently disabled due to an illness or injury
Trauma insurance – pays a lump sum if you are diagnosed with a major illness such as cancer
Income protection insurance – pays part of your income if you cannot work because of an illness or injury
These life insurance products can often be bundled with life insurance cover, depending on your requirements and circumstances.
Why might single parents need life insurance?
Having a child is the main reason why people take out life insurance, according to life insurer Noble Oak. This is because becoming a parent brings added financial responsibilities. If you are a single parent, you may have the sole financial responsibility for your children and their wellbeing. In the event that you become terminally ill or pass away, you'll likely want your family to have enough money to cover your children's everyday living expenses for a period of time, including food, clothing, school expenses and household expenses. You may also want to make sure your loved ones can pay off any debts, as in some cases that debt could become the responsibility of your family.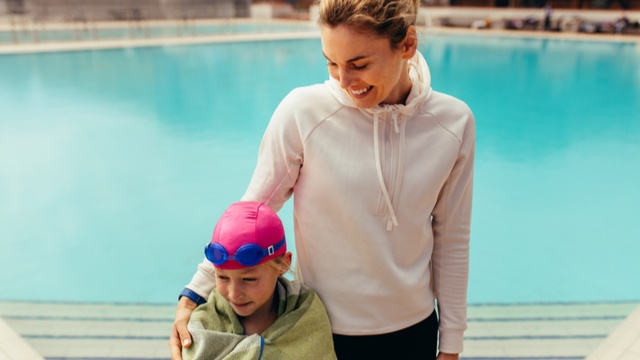 How much life insurance do I need?
The amount of life insurance you need will depend on your personal circumstances, including your life stage, how many children you have, how old they are and whether you have any debts to pay off. One approach is to consider how much money your family would need versus how much money they would receive. This includes money they would receive from your savings, superannuation, investments as well as any support given by your extended family.
As a rough guide, consulting firm Rice Warner has estimated that a 30-year-old parent with children would need their life cover to be eight times their annual family income to be adequately insured.
How much does life insurance cost?
The cost of life insurance premiums will depend on factors such as your age, gender, health and lifestyle. To give you a guide, Canstar has calculated the average monthly premiums across different ages and genders based on insurers in our database. For example, a woman in her 30s who does not smoke would pay $35.39 per month on average for direct life insurance with a $500,000 benefit.
Other considerations for single parents
When preparing your life insurance documentation, you will be asked to name a beneficiary. This is the person who will be entitled to the life insurance payout so it's important to choose the beneficiary carefully.
If the beneficiary is a minor (for example, if you nominate your child), they will have to wait until they are 18 years old to control the money themselves. The child's legal guardian or trustee would control the money in the meantime. It might be a wise idea to seek professional advice to help you with this and your estate planning.
Cover image source: Jacob Lund/Shutterstock.com