The development of a COVID-19 vaccine would be great news for all of us and some companies may be especially happy. Here are four shares that may benefit from a vaccine.
There's been a growing amount of commentary surrounding the progress of a COVID-19 vaccine. The response to the news that Scott Morrison signed a letter of intent with pharmaceuticals giant AstraZeneca to supply Australia with the University of Oxford vaccine candidate was proof of just how attuned society is to any vaccine developments.
Just imagine when a safe and effective vaccine is approved – there will be excitement which will be reflected in markets.
Whether it be through the logistical challenge of manufacturing and distributing the vaccine or its impact on opening up society, here are four stocks that might benefit from a COVID-19 vaccine.
CSL (ASX: CSL)
Australia's blood plasma giant has been active in the development of a COVID-19 vaccine, particularly through its partnership with the University of Queensland (UoQ) which is currently undergoing human trials.
While CSL said the UoQ vaccine candidate is the priority, it revealed discussions were underway with AstraZeneca and the Australian government to provide manufacturing support for the Oxford University vaccine.
CSL's involvement could range from fill and finish (filling vials with vaccine and safely storing for transport) to manufacturing the vaccine under licence.
While its share price is already expensive, the market is likely to be excited by CSL's involvement with any approved vaccine, particularly if it's the UoQ candidate.
A vaccine also represents a return to normality and with CSL recording a 5% reduction in plasma collection volumes in the 2020 financial year, an approved vaccine will likely allow for collection numbers to return to normal.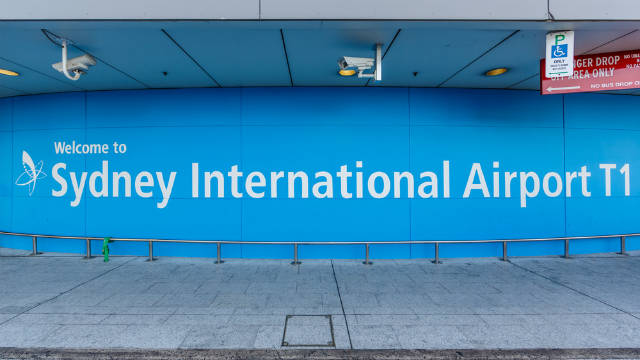 Sydney Airport (ASX: SYD)
The travel industry has copped the full brunt of COVID-19 lockdowns and Australia's busiest airport – Sydney Airport – has epitomised this.
In July, just 42,000 international passengers passed through Sydney Airport – 97.2% less than the same period last year. The sobering statistic was reflected in its half year results.
Having recorded a $51.8 million loss for the six months ending 30 June, SYD was forced into a $2 billion capital raising, taking its available liquidity to $4.6 billion. This will be crucial in keeping the company afloat as travel restrictions continue to halt much of its revenue stream over the coming months.
With its share price down about 36% year to date (at the time of writing on 25 August), the game changer will be a COVID-19 vaccine, allowing both state and international borders to open up and passenger volumes to slowly return to a level of normality.
If this is the case, we can expect SYD's share price to respond accordingly.
Vicinity Centres (ASX: VCX)
Physical retailers are another industry being decimated by COVID-19 lockdowns and this has particularly been the case for shopping malls owner Vicinity Centres.
The Chadstone shopping centre owner reported a statutory loss of $1.8 billion in the 2020 financial year as its property valuations slid $1.7 billion.
The introduction of the SME Code (a mandatory code of conduct for commercial tenancies to support small and medium sized enterprises affected by coronavirus) has resulted in a $169 million hit to its bottom line through rent waivers and deferrals, as landlords were forced to negotiate in good faith over tenant leases. This is coupled with lockdowns which saw centre visitations plummet.
However, as most of Australia (except Victoria) has begun to open up, Vicinity has reported that foot traffic is nearly back to pre-COVID levels. The issue is, nearly half of the company's assets and earnings are in Victoria which is currently in lockdown.
A vaccine could mean a number of things for Vicinity. First and foremost, foot traffic would likely return, especially in Victoria, as we've seen happen in states free of lockdown. This will probably mean a return in revenue for tenants and the ability for them to pay rent too.
While uncertainty remains about whether there will be more lockdowns to come, Vicinity's $1.2 billion capital raising has moved its gearing from 33.7% to 25.5%, placing it in a more stable financial position.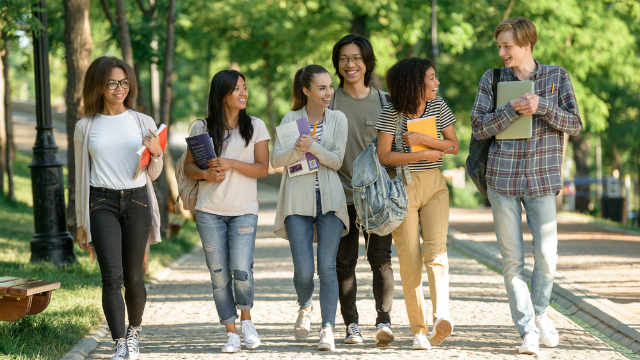 IDP Education (ASX: IEL)
International education company IDP Education is likely to play a crucial role in setting up exchange students in revenue starved universities once travel restrictions are lifted.
Research conducted by IDP revealed that nearly three-quarters of students with current university offers plan on pursuing their study goals.
The market was mightily impressed by IDP's full year results, which showed a 2% rise in profit (after tax) despite revenue dropping 2%. Its share price subsequently jumped 36.5%.
While revenue grew for the first nine months of the year, in the fourth quarter it plummeted 64% from the previous corresponding period.
Any optimism relates to 109 of its 127 student placement offices being open and its English testing, which forms a major part of revenue, having resumed in 53 out of 55 countries.
With IDP's share price reaching an all-time high of $25.17 in February this year, a vaccine could see a surge in students studying abroad and the ability for IDP to test the highs it experienced just prior to COVID.
Wrap up
There are a number of biotech companies listed on the ASX that are involved in varying degrees with the diagnosis, treatment or management of COVID-19 and related illnesses, such as Mesoblast (ASX: MSB), Atomo Diagnostics (ASX: AT1) and Cynata Therapeutics (ASX: CYP).
Similar to most biotechs, the approval process and path to commercialisation is notoriously difficult and timely, which is why we've looked at stocks that are expected to have an immediate positive response to an approved, safe vaccine.
---
About Alex Gluyas
Alex Gluyas is a finance journalist at at Eureka Report, with a focus on investing and markets. He has a background writing about the resources and mining industry, having written for the Australian Financial Review and The Age. Alex has studied Digital Communication and Media Multimedia at the University of Oklahoma and Arts, Business, Journalism and Business Management at Monash University.
Main image source: siam.pukkato (Shutterstock)