COVID-induced market volatility presented ETFs with the most crucial test they have encountered since the GFC. However, ETF's resilient performance during virus crisis has caught the world by storm. As liquidity deteriorated in underlying markets amidst the initial market selloff, the ETF ecosystem exhibited considerable resilience while enabling its clients to make portfolio adjustment in real-time.
Fund management company BetaShares' latest statistics reveal that the Australian ETF industry smashed its all-time net flows record in October, receiving A$2.3 billion of net inflows. Besides Australia, other nations have also been experiencing staggering ETF inflows in COVID-19 era. The US ETF industry recently surpassed US$5 trillion in assets under management, setting a fresh record.
While ETFs are emerging as a promising investment opportunity for investors hedging their exposure to riskier assets, one need not become complacent while investing in such funds. Here are some quick tips and strategies that can help investors reap the maximum benefits from ETF investing:
1. Decide on Your Desired Asset Class
As ETFs consist of different asset classes, investors need to narrow down their search by focusing on investment types that suit their risk appetite and return expectations.
Apart from traditional index-based ETFs, investors can consider funds that invest in specific bonds, commodities, industry/sector, thematic trends or currency. Additionally, one can ponder on Style ETFs or ETFs based on investing style that has gained immense popularity among growth and value investors over the past few years.
After choosing the preferred investment type, investors can further fine-tune their focus within each asset class. For instance, investors interested in commodity ETFs can make a choice between gold and silver ETFs. Similarly, those fascinated by equity ETFs can single out domestic or global ETFs or settle on a combination of both while creating a portfolio.
It is all about drilling down your ETF choices to pick out your desired funds in order to efficiently spread your wealth across the asset class.
2. Evaluate Expense Ratio
Once you have decided on asset allocation, it is imperative to evaluate costs associated with those ETFs before placing a trade. In the case of ETFs, the expense ratio or the management fee is used to weigh the cost of a specific fund. Expressed as a percentage, the expense ratio represents the amount charged by an investment company to cover the total annual operating expenses of the fund.
Remember, ETFs tracking the same index can also differ in costs, depending on their liquidity, methodology and composition. In such cases, investors can choose the fund with the lowest expense ratio as such expenses ultimately bite the fund's net return (total return less expenses). An expense ratio of 0.5 per cent represents expenses worth A$5 for every A$1,000 invested.
Investors can smartly assess an ETF's efficiency by weighing the expense ratio of a fund against how closely it tracks the performance of the underlying index.
3. Compare Tracking Difference
While expense ratio is an important criterion in measuring the efficacy of an ETF, solely evaluating the stated expense ratio can give a false impression. As ETFs are devised to track indices, it is essential to estimate the amount by which the performance of an ETF exceeds or lags its benchmark index over the investor's actual or expected holding period. And this can be ascertained by the tracking difference.
Tracking difference clearly reflects the divergence between the performance of an ETF and its underlying index. While tracking difference can be either positive or negative, it is usually negative for most of the ETFs, particularly due to management and other fees associated with the index funds. In fact, experts believe a positive tracking difference is typically an illusion.
Investors can consider an ETF with minimum tracking difference that suggests a sound performance of a fund in replicating the underlying index.
4. Check Out for Liquidity
Although ETFs are deemed to be one of the most liquid assets which can be bought and sold quickly, the degree of liquidity differs across the funds. This is because the liquidity of an ETF depends on liquidity and market structure of the underlying derivatives or securities. For instance, ETFs that invest in equities are relatively more liquid than those investing in real estate.
The dearth of liquidity in an ETF can affect the efficiency with which an investor can make the periodic investments. Hence, an investor can consider an ETF in which the liquidity of the underlying investments is high enough to cope with daily creations and redemptions.
5. Beware of ETF Risks
While ETFs carry numerous benefits, they come with significant potential risks. They are exposed to risks associated with the movement of index. Besides, ETFs can be more volatile over the short-run in case they are heavily invested in just a few types of investments.
With a range of ETFs surfacing in the financial market, investors may also face the exotic-exposure risk while investing in less conventional investment types. For instance, investors investing in commodity ETFs may need to dive deeper into the features of such complex investments than they usually would when investing in bonds and stocks. Moreover, one cannot neglect that exchange tradability in ETFs comes with the burden of commissions and bid-ask spreads.
Though ETFs are accompanied by their own set of risks, one must not forget that risk is an integral part of investing, which can potentially deliver greater returns. At the same time, it is imperative for investors to be mindful of such risks and plan around them before placing a trade on these index funds.
Main image source: Shutterstock (Pixel House)
---
The table below displays some of the International Broad Based ETFs available on our database with the highest three-year returns (sorted highest to lowest by three-year returns and then alphabetically by provider name). Use Canstar's ETF comparison selector to view a wider range of products. Canstar may earn a fee for referrals.
---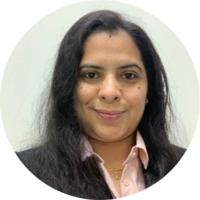 Hina Chowdhary is the Director, Equity Research at Kalkine, and has extensive experience of about 15 years in the area of Research including Equities. At Kalkine, she is responsible for Strategy & Direction for Content Generation. She has earned a Master of Science degree from the renowned Indian Institute of Technology. Hina's work profile entails in-depth analysis for stocks using a diverse set of financial data tools and models in order to provide appropriate investment opportunities and insights on which stocks to buy, sell or hold. She has hands-on experience in developing industry breaking equity news, company-specific investment themes/ ideas, and other equity research related products.
Follow Investor Hub on Facebook and Twitter for regular investment updates.
---
Thanks for visiting Canstar, Australia's biggest financial comparison site*
→ Looking more ways to create wealth? Learn more about Online Share Trading, Exchange Traded Funds and Cryptocurrency.
You can also compare health insurance, credit cards and life insurance and home loans with Canstar.