The banking royal commission's final report is due to land on the Governor-General's desk at any moment and its recommendations are expected to shake up the financial sector. So, what is likely to come out of the report and what could it mean for your home loan, superannuation savings and insurance?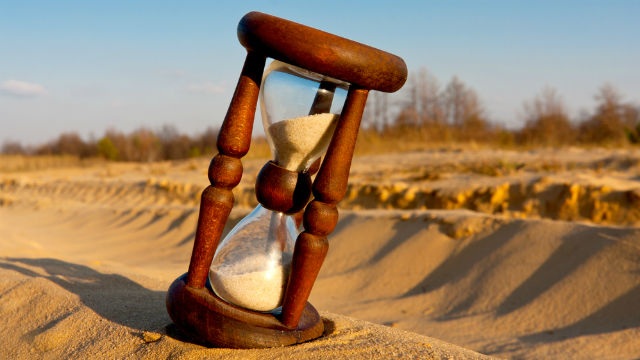 The royal commission's seven rounds of public hearings saw executives and staff from a number of banks, insurers and financial firms take the stand and answer questions around a string of misconduct and conduct that fell below community standards.
On the back of those hearings, Commissioner Kenneth Hayne is due to deliver his final report to Governor-General Sir Peter Cosgrove by February 1, where he is expected to outline key policy recommendations for the financial services industry.
Those recommendations are likely to impact some of the biggest financial sectors across the country, and many Australians as a consequence.
We spoke to a few experts about what the royal commission's findings could mean for home loan lending, insurance and superannuation.
What could the royal commission mean for home loans?
The first round of hearings at the royal commission focused on the treatment of consumers who hold credit products such as residential mortgages.
It revealed shortfalls in how lenders assessed home loan applications, including the way they relied on the broad Household Expenditure Measure (HEM) to calculate people's living expenses.
Banks have been screening home loan applications more thoroughly in the wake of the royal commission's findings and the Australian Prudential Regulation Authority (APRA) and the Australian Securities and Investments Commission's (ASIC) tougher stance on lending in recent years.
This has since made it difficult for some potential homeowners to be approved for a loan.
Some home loan applicants have reported that lenders were scrutinising their regular discretionary expenses such as Netflix subscriptions, Afterpay, Uber Eats and gym memberships.
Canstar Group Executive of Financial Services Steve Mickenbecker said lenders were now more focused on household spending rather than just a borrowers' income, with applicants required to provide more proof of their expenses.
Mr Mickenbecker said in this tougher lending environment, it might take first home buyers longer to save before they can buy a home.
A perfect storm of factors have led to less home loan lending, he added.
They include the royal commission, APRA's lending caps, Chinese restrictions on capital movement, restrictions on foreign buyers in Australia, a clouded investment outlook and record house price declines in Sydney and Melbourne.
"A public process, like the one we have been through, can encourage over-action from lenders and slow lending growth, hurting lenders and prospective borrowers and damaging economic growth," Mr Mickenbecker said.
"If this all leads to a sustained credit squeeze and drying up of supply, it will become a case of 'be careful what you wish for', because we sure don't want to see sustained house price declines – that spells recession."
Reserve Bank of Australia (RBA) Governor Philip Lowe and Federal Treasurer Josh Frydenberg have repeatedly raised concerns about the risk of a royal commission-induced credit squeeze from banks being too conservative in response to the responsible lending crackdown.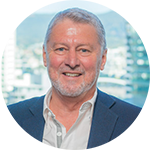 About Steve Mickenbecker
Steve is the Group Executive of Financial Services at Canstar. He has decades of experience in the finance sector and is passionate about helping consumers make informed decisions with their personal finances.
What could the royal commission mean for insurance?
The royal commission's probe into the insurance sector uncovered a number of revelations about misconduct, including deceased people being charged life insurance premiums, significant delays in urgent home repairs for natural disasters and misleading general insurance cover, to name a few.
Insurance expert and founder of insurance industry adviser LMI Group, Professor Allan Manning told Canstar he believed the report will remind insurers of their obligations to consumers.
Namely, the principle of 'utmost good faith', enshrined in the Insurance Contracts Act, which applies to insurers as well as to the insured, he said.
The principle commonly applies to financial transactions and the minimum standards required such as acting honestly and not misleading or withholding critical information from each other.
Prof Manning said he also expected the report to focus on contract certainty and harsher penalties for wrongdoers.
"I expect the regulator (APRA) will also be pushed to act on genuine complaints where they do not appear to have done so in the past," he said.
He said the focus on price of premiums in the insurance industry had been wrong for a long time.
"If you buy the wrong type of TV you only lose the value of the TV, but if you purchase the wrong insurance you can lose your car, your house or your business," he said.
The focus needs to shift away from price and be more on protection and claims service, he added.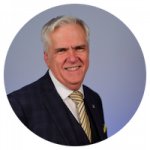 About Allan Manning
Allan is the founder of insurance industry adviser firm LMI Group. He is the author of 16 books and acts as a client advocate on claims. He also acts as an expert witness, conducts policy reviews and drafts insurance wordings.
What could the royal commission mean for superannuation?
The fifth round of public hearings focused on superannuation and revealed a number of bank-owned super funds had charged fees for no service.
This raised concerns about the relationship between superannuation fund trustees and financial advisers.
The effectiveness of industry regulators APRA and ASIC was also scrutinised, as well as the underperformance of some low-cost MySuper products.
Canstar General Manager of Wealth Josh Callaghan said the public hearings mostly shone a spotlight on the governance of super funds by trustees and potential conflicts of interest, particularly for funds that offered financial advice while also selling super products – otherwise known as vertical integration.
"The focus on advice may lead to recommendations about the appropriateness of advice businesses being attached to the same companies that provide the product, as is the case with many retail funds," Mr Callaghan said.
We have already started to see the end of some vertically integrated wealth management businesses, including ANZ's sale of its OnePath life insurance business to embattled financial advice and wealth group IOOF Holdings.
Mr Callaghan said he expected recommendations would be made around fees, in light of the fees-for-no-service scandal.
"The Productivity Commission's recommendations may have greater significance for consumers as they look to address consolidating multiple accounts, improving the choice of super fund when someone first joins the system and taking a firmer stance with underperforming funds," he said.
About Josh Callaghan
Josh is the General Manager of Wealth at Canstar. He has more than 15 years of experience in banking and finance, with in-depth product knowledge across retail banking, stockbroking, life insurance, health insurance and superannuation.