Australia's central bank has cut the official cash rate for the second time this year, but some finance experts warn more could be done to boost the slowing economy.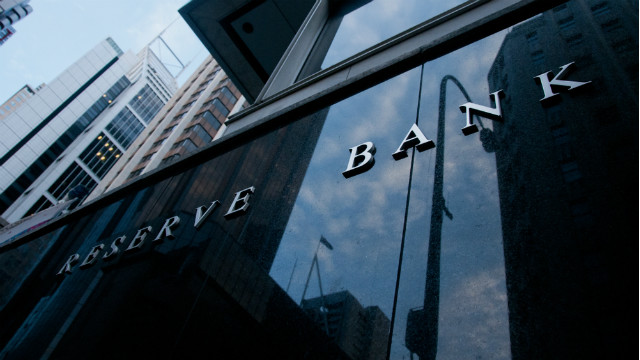 The Reserve Bank of Australia (RBA) board voted to cut the cash rate by 0.25 percentage points to a new historic low of 1% on Tuesday, as widely anticipated by financial markets and economists.
Last month, the cash rate was cut for the first time in nearly three years, in the hope that it would support employment growth and provide greater confidence that inflation, or consumer prices, would improve.
CommSec Senior Economist Ryan Felsman told Canstar that while the RBA's decision to cut was designed to stimulate a slowing economy, it was not the only way. He believes the government should be doing more.
"Everything needs to be on the table to try and arrest the slowdown in the domestic economy," Mr Felsman said.
He said fiscal policy – government spending policy – could be used more to boost the economy through spending more on infrastructure, tax cuts and more microeconomic reforms that support innovation.
It's time for the government to start thinking about the next boom industry for Australia, he added, and suggested Australia should be looking past mining and residential property, and towards a sector like renewable energy, where it could be a global leader.
Mr Felsman said the economy had benefited from Sydney house prices increasing in June – the first time in two years – as well as an uplift in housing market sentiment since the federal election and recent home loan rate cuts.
However, CoreLogic research analyst Cameron Kusher warned overall recovery in housing market conditions was likely to be slow and gradual.
"The introduction of the Banking Code of Conduct and the expansion of Comprehensive Credit Reporting from the beginning of July will ensure that although taking out a mortgage may become a little easier, the scrutiny on loan applications will remain significantly greater than it has been in the past," Mr Kusher said.
He said now that the RBA had cut the cash rate again, all attention would turn to mortgage rates.
"Our expectation is that banks will be holding back on passing on the full cut as they seek to balance out mortgage rates with deposit rates and protect net interest margins," he said.
Either way, borrowers should not wait to see if their bank passed on the full 0.25 percentage point cut, Canstar finance expert Steve Mickenbecker said.
"We're seeing all-time low interest rates, so if you're not at the bottom end of the market, you should be doing something about it now," Mr Mickenbecker said.
Canstar's home loan database showed there were variable home loans available at rates as low as 3.19% (comparison rate 3.21% at Reduce Home Loans and 3.24% at Mortgage House), while three lenders were offering fixed rate loans below 3% (as at July 2).
There were nearly 700 variable rate cuts last month, averaging -0.22 percentage points, and no hikes to variable loans, the Canstar data showed.
Fixed rate movements were also dominated by cuts, with around 670 reductions, compared to 35 hikes.
RBA Governor Philip Lowe said the board decided to cut the cash rate to faster progress in reducing unemployment and to achieve more assured progress towards the inflation target.
Follow Canstar on Facebook and Twitter for the latest updates on loans and savings products following today's cash rate cut.