A third bank is offering home loan interest rates just below 3%, with more lenders expected to follow as the nation's central bank embarks on a rate cutting cycle.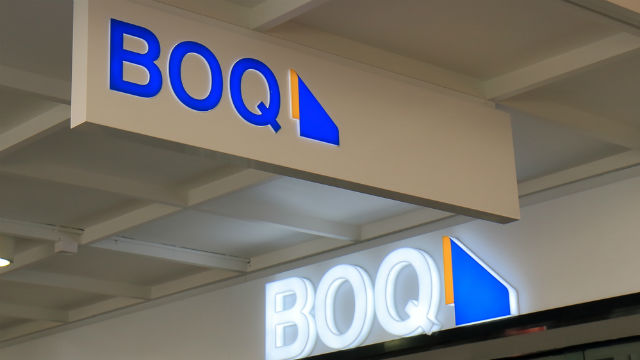 Bank of Queensland has matched the lowest rate on the market after rolling out three-year fixed home loans with an interest rate of 2.99% (comparison rates below) for owner-occupiers paying principal and interest.
It joins UBank and Greater Bank as the only two other lenders on Canstar's database to offer a rate that low.
Canstar's finance expert Steve Mickenbecker said we can expect to see more home loan rates fall below 3%, particularly from smaller lenders, as the Reserve Bank will "almost certainly" move the official cash rate even lower.
"We will see more home loan rates coming down again as the RBA is going to move again, whether it's Tuesday or Tuesday in a month or two," Mr Mickenbecker said.
"That lowers interest rates right across the market and lowers bank funding costs for their loans."
He said most banks have also brought down their savings rates by about 0.2 percentage points since the June announcement, with some hitting "rock bottom".
"The big banks' savings rates are at 0.3% now. Any bank that has a savings rate at about 0.3% will struggle to lower their funding costs, squeezing them on the rate that they can pass onto home loan borrowers," he added.
Financial markets are now forecasting multiple cuts this year, and have priced in a 70% chance the central bank will lower the cash rate to 1% at its July board meeting on Tuesday.
What are the ins and outs of the BOQ loan?
Available from today, BOQ is offering a three-year fixed home loan rate of 2.99% (comparison rate 4.19%), however borrowers must have a minimum 20% deposit and a loan amount of at least $300,000.
This rate also applies to its three-year fixed packaged home loan – a type of mortgage that is bundled with other financial products – with a comparison rate of 4.96%.
Once the three years is up, both loans revert to a higher variable interest rate.
The standard home loan reverts to the Clear Path Variable Home Loan which has a rate of 4.41% (comparison rate 4.54%), while the packaged loan reverts to the Home Loan Privileges Standard Variable rate of 5.13% (comparison rate 5.53%).
Mr Mickenbecker said the reason the comparison rates were greater than the advertised interest rates on the fixed loans was because at the end of the term, it reverts to a higher interest rate.
"Borrowers need to be aware that if they go into a fixed rate loan, they've got to be ready for the higher variable rate and say, 'alright, in three years time I'm going to have to look at all of this again'," he said.