Savers received an early Christmas present today: The Reserve Bank decided to keep the official cash rate steady. Even though homeowners missed out on the gift of more potential
home loan interest rate
cuts, some may be celebrating anyway, as property prices are surging across much of the country.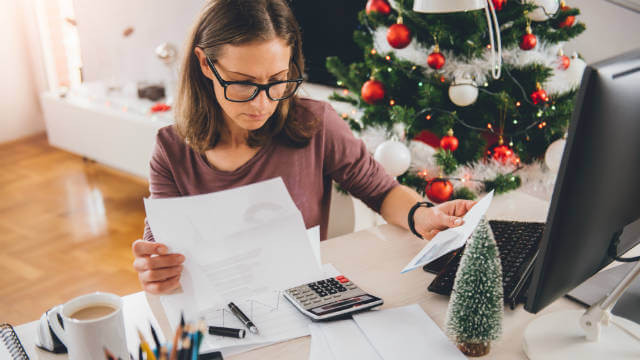 At its last meeting for the year, the Reserve Bank of Australia (RBA) Board made the decision to keep the cash rate on hold at its historic low of 0.75%.
The hold should allow Christmas spending to filter through and new economic data to be considered before the Board's next meeting in February 2020.
It is widely anticipated by economists that more cash rate cuts could be around the corner – if not in February, within six months. The RBA's three previous cuts this year have already seen home loan interest rates fall to record lows of below 3%, as banks typically use the cash rate as a guide to setting interest rates on products such as loans and savings accounts.
In November alone, Canstar saw more than 300 interest rate reductions from the home loans on our database. Those cuts were by an average of 0.15 percentage points on variable rate loans and 0.25 percentage points on fixed loans. The lowest variable rate currently on Canstar's database is 2.69% (comparison rate 2.71%).
However, the successive cuts to the official cash rate have also seen a number of savings account interest rates fall close to zero, which is bad news for people trying to earn decent interest on their hard-earned money. The highest online savings account rate on Canstar's database at the time of writing is 1.50%.
Low interest rates supporting property price surge
These record low mortgage interest rates are one of the main factors influencing property prices at the moment, according to some industry experts.
Property research house CoreLogic released findings on Monday that showed house prices were growing at their fastest rate in more than a decade, with prices in Sydney experiencing their highest monthly growth rate (2.7% in November) since 1988.
CoreLogic head of research Tim Lawless said low interest rates – alongside cash rate cuts, the loosening of lending restrictions and tax cuts – had been a central factor to the nation's property market recovery.
And interest rates were only likely to go lower in 2020, he said.
"If rates do move lower, no doubt policy makers will be watchful for any triggers that could provoke a policy response limiting housing credit," Mr Lawless said.
AMP Chief Economist Shane Oliver said the recent rebound in Sydney and Melbourne property prices, in particular, would no doubt cause some "consternation" for the RBA.
He agreed we could expect a new "tightening of the screws" from banking regulators if the house price boom led to a rebound in credit growth that caused the RBA to worry about financial stability. But he said he expected that would be at least six months away.
House hunters experiencing "FOMO" in lead up to Christmas
Mr Lawless said there was a sense of urgency in the market at the moment, but higher listing numbers next year could dampen some of this.
"Just speaking to a lot of real estate groups and also consumers, it does seem to be that FOMO (fear of missing out) [has] really come back into the marketplace, with a large number of property buyers competing for a very small pool of stock," he told the AFR.
The Real Estate Buyers Agents Association (REBAA) warned home buyers to be cautious about feeling pressured to buy before Christmas.
"There is no doubt FOMO is affecting many people who feel they might be priced out of the market in 2020," said REBAA President Cate Bakos.
"In a moving market like this, buyers need to make sure they are buying the right property and not making a costly mistake they will later regret."