What is the outlook for the Australian property market in 2020? Four experts give their forecast and reveal the cities they think will shine.
Property prices are often a popular topic of conversation. Will prices go up? Will they fall? Will they stay steady? A report by SQM Research – Christopher's Housing Boom and Bust Report for 2020 – forecasts that most cities will record price rises in 2020 with Darwin the only city expected to record price declines. The report looked at four possible scenarios depending on the economy, rate movements and APRA intervention. The table below shows the "base case" scenario which assumes the cash rate unchanged at 0.75%, the economy recovering; AUD ranges between $US0.65–$US0.75 and no APRA intervention until late 2020 at the earliest.
City/Region
2019 actuals*
2020 Scenario 1 (base case)
Perth
-8.7%
+3% to +6%
Brisbane
-1.1%
+3% to +6%
Darwin
-9.2%
-5% to -2%
Melbourne
-1.0%
+11% to +15%
Sydney
-2.5%
+10% to +14%
Adelaide
-0.9%
+1% to +4%
Hobart
+2.6%
+5% to +8%
Canberra
+2.0%
+3% to +7%
Capital city average (weighted)
-2.5%
+7% to +11%
Source: SQM, Christopher's Housing Boom and Bust Report 2020. *Source CoreLogic for 12 months to 31-Oct-2019. Scenario 1 assumes: Cash rate unchanged at 0.75%; economy recovering; AUD ranges between $US0.65–$US0.75 and no APRA intervention until late 2020 at the earliest.
Expert Forecasts
Canstar has also asked four experts to share their thoughts on the outlook for the property market in 2020 and to nominate the cities they think will shine. Here's what they had to say.
Peter Koulizos
2020 promises to be one of the better years we have had in recent times. It won't be a stellar year but at least we will have property values increasing. As the property cycle continues to pick up momentum, we can expect to see property prices higher in 12 months' time in most locations around Australia. However, not all prices will rise at the same rate. Let's consider each state/territory in turn.
Western Australia: It will continue to underperform based on the slump in the demand for resources, especially iron ore.
Northern Territory: Until demand for resources picks up significantly, you can expect Northern Territory property prices to remain subdued.
Tasmania: The state has experienced better than average growth for the past two to three years but this slowed significantly in 2019. You can probably expect the rate of property price rises to continue to slow in 2020.
New South Wales: Sydney in particular had exceptional growth in property prices in recent times. The past two years weren't so good for Sydney but the property market is making a slow recovery.
Victoria: Like Sydney, the rate of property price increases is likely to be higher in 2020 than in 2019.
South Australia: Slow and steady is generally the way the Adelaide property market behaves and 2020 will see more of the same.
Queensland: Brisbane has been the worst-performing capital city over the past 15 years and its market will turn around for the better soon. This will start in 2020.
Canberra: Underlying demand for property has been building and this will positively affect property prices.
City most likely to shine: My pick of the bunch for 2020 is Sydney. It has recovered well and will continue to do so.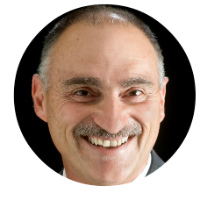 Margaret Lomas
The news is full of predictions for the property market in Sydney and Melbourne to make a spectacular comeback and to increase again by as much as 15%. Notwithstanding the fact that, within these markets there are suburbs which lost at least that amount since the peak of 2017, I feel that this kind of recovery is overstated.
Once these markets begin to creep back toward 2017 highs, the number of people in the buying pool will, once again, begin to thin. When property prices become unaffordable again, both investors and owner occupiers will rethink their decision to buy into these two cities. Without a significant increase in rental returns, and with yields remaining dismally low, a purchase in either Sydney or Melbourne is one which will require significant capital growth to justify the cash flow negative investment.
Having said that, and with growth returning to Queensland's economy in parts, we are likely to see more interest in Brisbane and South East Queensland. Yields are good, and the median price of property is still well within the capacity of the average income earner to afford. With significant infrastructure being completed, there's a lot to like about Brisbane right now.
In addition to this, middle-ring suburbs of Adelaide should enjoy some attention from buyers, as councils spend money on lifestyle amenities, wanting to attract middle management and blue collar workers to suburbs which offer a lot for families. I see this bringing some good growth into markets in the $350,000 to $500,000 price range across Adelaide.
Finally, I see the bottom for Perth, with suburbs around the Forrestfield Airport link amongst the first to show signs of some growth in early 2020. Rental yields are strong and property affordable in this area, and with only a short commute to the city, there's no reason to believe that a buy in these suburbs, and those surrounding it, won't be a sound investment.
Capital city most likely to shine: My pick would be Brisbane for surety and some suburbs of Perth for speculators.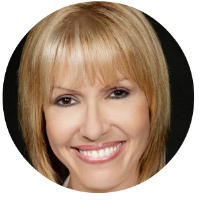 Margaret Lomas is a qualified financial and investment property adviser, and the Founder and Director of Destiny Financial Solutions. She is also the author of nine books.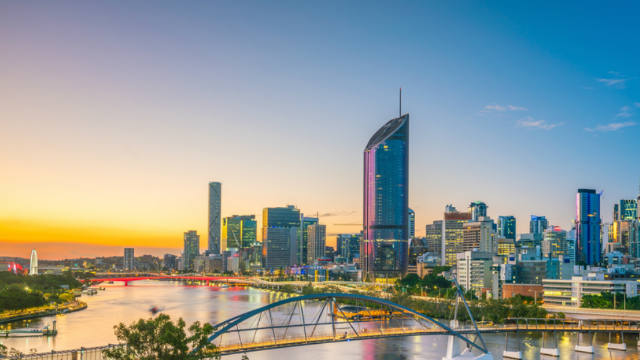 Terry Ryder
The prognosis for residential property in 2020 provides a stark contrast to 12 months ago. Australia entered 2019 with economists, analysts and media generally creating a distinctly negative tone, but much has changed.
Since May 2019 a series of fortunate events has turned real estate fortunes downside up: the Federal Election, the APRA changes, the tax cuts, a series of interest rate reductions and a marked change in media rhetoric.
Surveys by a range of entities show steady improvement in consumer sentiment towards real estate and that, increasingly, is translating into outcomes at the coalface of property markets. So we enter 2020 with much stronger prospects than a year ago.
I see generally positive outcomes for the year, but with significant differences from one market to the next. We're already seeing forecasts – such as the Boom and Bust report from Louis Christopher's SQM Research – suggesting some capital cities will have strong price growth in 2020, others will deliver moderate rises and a few will continue to struggle, notably Darwin.
Sydney and Melbourne are recovering from the post-boom correction and will have solid years. I expect apartment markets, which were more resilient against the downturn than houses, to attract strong demand. First-home buyers will be chasing the Federal Government's assistance package and affordable units in good locations will be popular.
Local economic events will drive better performance in other capital cities. Perth has been threatening a recovery over the past 18 months and should finally deliver in 2020. Similarly Brisbane, with vacancies lower and infrastructure spending picking up, will provide stronger outcomes after years of lukewarm performance.
The two most underrated city markets – Adelaide and Canberra – will have solid years. There are dynamics percolating in the Adelaide economy that will help drive greater price growth and Canberra is boosted by low vacancies, a strong local economy and low unemployment.
The forgotten part of the real estate scene is regional Australia. Many of the best performers of 2018 and 2019 were regional markets and in 2020 I expect strong price growth in selected markets. The moderating factor, in some parts of regional Australia, will be the impact of drought and bushfires. Locations that are more about lifestyle than agriculture are likely to do best.
State most likely to shine: I would nominate Queensland. I expect Brisbane to do better than in recent years, but in particular I expect regional Queensland markets to continue to emerge.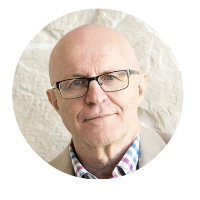 Terry Ryder is the founder of Hotspotting, which aims to help investors find the best places to buy. He has been a specialist researcher/writer on residential property for over 35 years and has published four books.
Chris Gray
2020 is looking pretty positive for residential property in most parts of Australia, which is a great change from the past two years.
SQM Research recently released its Boom and Bust Report (see above), which is well worth the $59.95 read, especially if you're making a $500,000 or $1m+ decision. Depending on how the economy, APRA and the RBA react the average results could be -1% to +11% but assuming the "base" scenario, as in the table above, prices would rise by about 7% to 11%.
Those predictions are averages for the nation or the capital cities and so that doesn't mean all property might growth at that rate. Some areas will still be in oversupply and could still drop much further.
If you would like to be at the top of those ranges, then I would suggest buying blue chip suburbs 3km to 12km from Sydney or Melbourne. These areas typically have three-storey height limits (limited supply) and are full of young professionals with high disposable incomes (high demand). Avoid the CBD as there's no limit to supply (as you can keep building upwards) and limited demand as most locals don't want to live there.
Sydney and Melbourne have more of a limited supply of land than other capitals and there's more industries supporting the demand, meaning it's less likely that one or two industries could have a large impact.
City most likely to shine: Blue chip suburbs in Sydney and Melbourne would be my pick.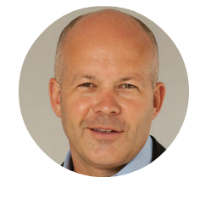 Chris Gray is CEO of Your Empire, a buyers'agency which builds property portfolios for time-poor people. Chris is a qualified accountant, buyers' agent and mortgage broker.
Main image source: Jandrie Lombard (Shutterstock)