There seems to be a constant wave of bad news hitting Australia's housing market these days, as the country endures increased defaults, slowing capital city property prices, and rising mortgage stress.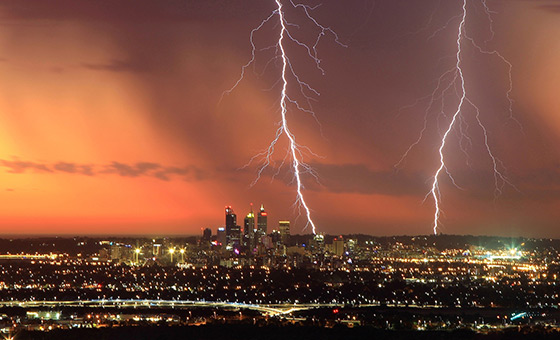 The latest warning comes from Genworth Mortgage Insurance, who revealed a sudden rise in loan defaults in the March quarter.
This comes amid pressure on the banks to require larger loan deposits, particularly after warnings from regulators about the risks of high household debt.
ANZ Chief Executive Shayne Elliot recently highlighted how Australia's low wage growth of 1.9% (ABS), combined with restrictions from the APRA, is forcing banks to tighten lending to consumers.
Spike in loan defaults
Genworth Mortgage Insurance warned that loan defaults have spiked this quarter as consumers with little savings turn to versions of "unsecured debt" to make their deposits.
The insurer's losses have risen from 27% last year to 35%, with loan defaults rising 18% over the same period.
Genworth Mortgage Insurance Chief Executive, Georgette Nicholas, told The Australian that pressure from APRA has had unexpected consequences.
"We haven't really seen credit growth come down – more people are using unsecured debt for cross-collateralisation to access the housing market," said Ms Nicholas.
"We're concerned about the pressure that puts on the system in a stressed environment."
Analysts predict housing prices to fall
In a new report, Citi analysts have forecast that the housing market will fall by up to 7% from now through to 2018.
They predict that the largest price falls will be in cities with the greatest potential for oversupply, like the apartment markets in Brisbane and Melbourne.
The analysts are not expecting a large enough fall that it would pose a great risk to our economy.
But they noted in the report that the "economy now faces a second rebalancing challenge", having been propped up by the housing market when the mining boom ended.
"Drivers of the housing boom are being replaced by tighter lending standards, higher lending rates, reduced foreign stability, and macroeconomic risks," Citi analysts reported.
The report concludes that a "partial correction" is likely for Sydney and Melbourne, as supply catches up to demand.
Rising mortgage stress
According to default and mortgage stress modelling from research group Digital Finance Analytics, around 52,000 households are now at risk of default within the next year.
The research found that 767,000 households are now in mortgage stress, which is 98,000 more than this time last year – and 32,000 of those homes are in "severe" stress.
"It doesn't take much to tip people over the edge," said Mr North.
"It takes about 18 months to 2 years between people getting into financial difficulty and ultimately having to refinance or sell their property or do something to alleviate it dramatically, so I think we're in that transition period at the moment as rates rise.
"Over the next 12 to 18 months, my expectation is that we would see mortgage stress and defaults both on the up."