Buying an investment property that costs you $100 per week is possible – especially with rates so low. You will need to pay upfront costs such as a deposit and stamp duty but property expert Peter Koulizos provides a hypothetical example showing how it can be done.
In the past, some property investors have struggled to buy an investment property because they couldn't afford the negative cash flow. This was mainly due to higher interest rates. However, in the current interest rate climate and for the foreseeable future, interest rates look likely to remain low, which could help make the purchase of an investment property (or more than one), much easier. I have illustrated my point with the below hypothetical example.
How you can invest in property for $100 a week
I have assumed that the person buying the property is on an annual salary of approximately $70,000 and is on a marginal tax rate of 34.5% (including the Medicare levy). I am also assuming that they are buying a house on its own block of land and the house is quite old and there are very limited deductions based on the building or fixtures and fittings. Other assumptions include:
Purchase price of house: $875,000. I prefer houses to units as investments as houses have potentially more capital growth.
Loan amount: $700,000. I have assumed a 20% deposit so as to avoid Lenders Mortgage Insurance (LMI). I don't have a problem with paying LMI as I just see it as a cost of doing business but for the purposes of this example, I have omitted LMI so as to make the example simpler.
Rental yield: 3.7%. This is typical for many houses in our major capital cities. You can find houses with higher (and lower) yields but I am working on an average of 3.7%. This equates to an annual rent of approximately $31,200 or $600 per week.
Interest rate: 4.1%pa (interest-only loan). As mentioned earlier, interest rates are at historic lows and some people could buy property with an interest rate of less than 3%. However, in many cases interest rates on mortgages for investment properties are higher than interest rates for owner-occupier loans. I have also assumed interest-only payments and the interest rate on interest only loans are typically higher than that for principal and interest loans.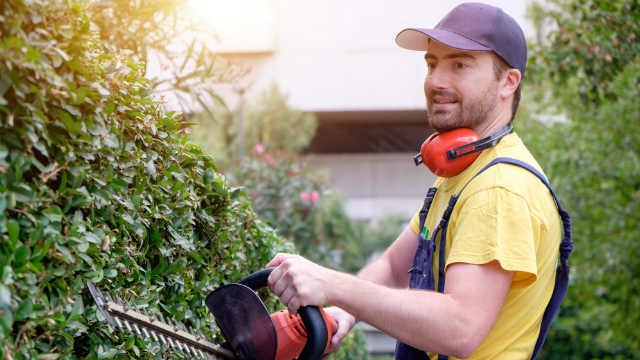 What are the costs associated with an investment property?
Typically, the expenses for an investment property are approximately 25% of the gross rent. However, if you have the property professionally managed, this increases to 35% of the gross rent. Some of the main expenses of a rental property include:
Interest. This is generally one of the largest expenses, especially in the first few years of purchasing a property.
Advertising. In this modern era, most of the advertising is on the internet. A property manager may charge you for this service in addition to the ongoing management fees.
Bank fees. This includes any ongoing costs on your loan such as any package fees.
Cleaning. This is generally the responsibility of the tenant but occasionally it can pay to get a professional cleaner in to do a proper job, especially in between tenancies.
Council rates. All properties attract council rates. The amount generally depends on the value of the property – the more expensive the property, the more expensive the council rates.
Gardening. Like cleaning it is generally the tenant's responsibility but it can be useful for you to pay a gardener to tidy up the area just before the new tenant moves in so that the tenant has an idea as to how they should leave the garden when they vacate the premises.
Insurance. There are a number of insurances that you may take out for an investment property, such as home insurance, public liability and landlord insurance.
Land tax. Each state and territory (except the Northern Territory), sets their own land tax rates. Unlike council rates, land tax is based just on the value of the land, not the value of the whole property i.e. building and land.
Agent letting fees. The agent will generally offer services such as collection of rent, inspections, renewal of leases, attendance at tribunal (if required). I have assumed this is 10% of gross rent.
Repairs and maintenance. The older the property, the more you can expect to pay in repairs and maintenance.
Water/Sewer. Most states and territories have a provision for tenants to pay for all or some of the water usage. However, it is generally the landlord that pays for the sewer component of the rates.
Miscellaneous. You should always allow a buffer for the unexpected when doing calculations. In some years there will be some unforeseen costs in holding your investment property.
How to invest in property for $100 a week – hypothetical example
| | | |
| --- | --- | --- |
| ANNUAL RENTAL INCOME | $31,200 | |
| Cash expenses | | |
| Interest payable | $28,700 | |
| Advertising | $400 | |
| Bank fees | $395 | |
| Cleaning | $200 | |
| Council rates | $1600 | |
| Gardening | $200 | |
| Insurance | $1500 | |
| Land tax | $500 | |
| Agent letting fees | $3,120 | 10% of gross rent |
| Repairs & maintenance | $1,500 | |
| Water/Sewer rates | $400 | |
| Other levies | $300 | |
| Miscellaneous | $1,000 | |
| TOTAL CASH EXPENSES | $39,815 | |
| Pre tax cash outflow | $8,615 | Total cash expenses ($39,815) – rental income ($31,200) |
| Non-cash expenses | | |
| Capital Works Deduction | $1,250 | |
| NET LOSS ON PROPERTY | $9,865 | Total cash expenses ($8,615) + non-cash expenses ($1,250) |
| Marginal tax rate | 34.5% | Annual income of $70,000 (includes Medicare Levy) |
| REFUND DUE | $3,404 | |
| TOTAL INCOME | $34,603 | Annual rental income ($31,200) + tax refund ($3,404) |
| TOTAL CASH EXPENSES | $39,815 | |
| TOTAL TAX CASH OUTFLOW | $5,212 | Total cash expenses ($39,815) – Total income ($34,603) |
| WEEKLY CASH OUTFLOW | $100 | |
Doing the sums
If you look at the table, you will see that the total income for this investment property is $34,603. This includes the rental income of $31,200 plus the tax refund of $3,403. The total out of pocket expenses equate to $39,815. By subtracting the income from the expenses you can see that the property in this scenario costs the owner $5,212 ($100 per week) in the first year.
I want to highlight the point that this negative cash flow of $5,212 is only in the first year. If we assume an increase of 2.5% a year in rent and expenses, the negative cash flow at the end of year two would be $94. At the end of year three it would be $88.
As the years pass by, this negatively geared property will turn into a neutrally geared property (meaning it won't cost you anything) and then into a positively geared property where you are left with money in your pocket after you have paid all of the rental expenses.
This article was reviewed by Editorial Campaigns Manager Maria Bekiaris before it was published as part of our fact-checking process.
Main image source: ShutterOK (Shutterstock)
---

Peter Koulizos is the Program Director of the Master of Property at The University of Adelaide and the author of several books, including "The Property Professor's Top Australian Suburbs" and "Property v Shares" (with co-author Zac Zacharia). Peter holds a teaching degree, Graduate Diploma in Property, Masters of Business (Property) and Master of Urban and Regional Planning. He has been teaching in real estate and investment for 20 years. Peter also personally develops/invests in property and currently owns several properties. Follow him on Linkedin and Twitter.