Furnished or unfurnished? Some argue an empty house lacks visual appeal, others argue furnishing a house is expensive or inconvenient. Which is Better? Find out at
Canstar
.
If you're preparing to sell a home and you've already moved out, you'll inevitably run into the quandary of whether or not to leave your home furnished until it sells. Do houses sell better furnished or unfurnished? Experts are divided on the topic; there are some potential buyers who just can't imagine how they would furnish an empty house, while others believe that furnishing a house for sale is either expensive, inconvenient, or both. So which one is the better option?
Furnished or unfurnished: Pros & Cons
It'll most likely come down to your personal preferences and circumstances, so we outlined the benefits of each option, along with some advice from our staff.
Pros & Benefits: Selling a house furnished
Visualisation
Charm
Disguise
Aesthetics
First impressions
Helps the buyer see how the space can be used, which can be difficult when viewing empty rooms and spaces.
Increases the 'charm factor' of the house, and makes it feel more like a home rather than just a building.
Helps to cover any small imperfections such as chipped paint or scratched floors.
If done right, is simply more aesthetically appealing than an empty house.
An impeccably furnished house will leave a lasting positive impression on the potential buyer.
Cons & Disadvantages: Selling a house furnished
Inconvenient
Expensive
Risk of bad choices
Cluttered
Can be inconvenient if you're in a hurry to move out, and don't really want to leave the majority of your furniture in a house that's up for sale.
Can end up being pricey if you choose to hire a furniture set for showing purposes.
Ugly furnishings can seriously reduce the aesthetic appeal of the home.
Over-furnishing may crowd a room, making it seem smaller than it is.
Pros & Benefits: Selling a house unfurnished
Easy
Imagination
Flexible
Doesn't present the inconvenience of either having to leave your furniture in the house for sale, or the hefty price tag of hiring furniture for showing purposes.
Presents a 'blank canvas'; if the prospective buyer has a good imagination, they may prefer this to a furnished house.
Unfurnished houses by their nature are empty, and can be shown at a moment's notice. This generally means that they can be shown more frequently, which means a sale might be more likely.
Cons & Disadvantages: Selling a house unfurnished
Looks smaller
Dull
Unforgiving
Bargain
Unfront
Empty homes can look smaller to some people.
An empty home can be less aesthetically appealing then a furnished one; can seem dull and lifeless.
No furnishings mean a prospective buyer may have trouble visualizing how they would place their own furnishings.
An empty house could potentially be seen as abandoned, and the owners seen as desperate to sell.
No furnishing means nothing to hide the dents and dings that every house inevitably has.
Furnished or unfurnished: What the Canstar staff said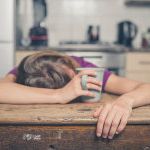 When we sold this year we had the option of waiting to put the house on the market after moving into our new home, and showing the house unfurnished. It would have been a much easier process if we did not have to live through the sale campaign, but we opted to live through the sale process purely so the house could be furnished. It was painful and very tiring but after having been on the other end as a buyer for almost two years and having seen houses furnished and unfurnished – there was no comparison.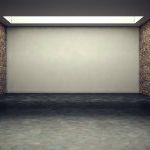 When we were looking to buy, an unfurnished home was a definite turn off for me. My spatial awareness isn't great – I needed to see a room furnished to get an idea of its potential. Plus, an unfurnished house feels cold and you see every small mark on every skirting board! Because you can see every small defect in an unfurnished house, it also gives you more negotiating power as a buyer! Having said that, if we had found an unfurnished house that was in the right location it wouldn't have been a deal breaker.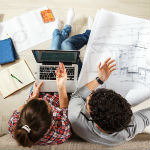 We bought our home after looking at stacks of both furnished and unfurnished places. I preferred to look at the furnished ones because then I could visualise how much stuff you could actually, realistically, fit into the space. The unfurnished ones, I found terrifying – all these empty rooms, and I wondered, "Who knows whether my desk or our bed would fit?"
Furnished or unfurnished? Which homes sell better? The answer is, of course, entirely personal, and some houses actually present better when furnished. The opposite is true if you have 'eclectic' taste in furnishings that can be an instant turn off for prospective buyers. There is no right way or wrong way. It's all part of the real estate roundabout.