At least 50 suburbs and towns across Australia are primed for a property boom, yet recent media reports of a housing meltdown could blind people to the opportunities, one real estate expert has warned.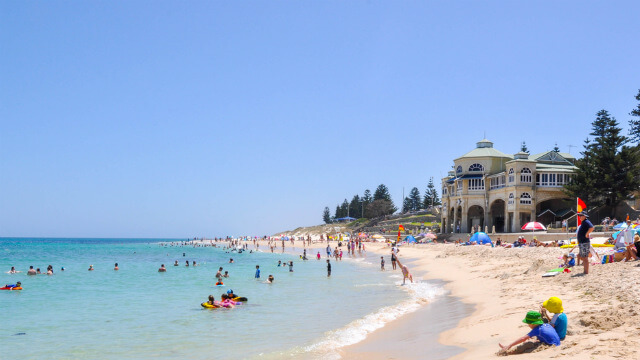 Founder of property research site Hotspotting.com.au Terry Ryder said he was concerned mainstream media was overstating the price declines in Sydney and Melbourne and that this could be hurting people's overall confidence in the real estate market.
"The reality is that there are fantastic opportunities out there for people to buy well for future growth, mostly in the small capital cities and regional centres," Mr Ryder said.
"This is a good thing for investors because those places are a lot more affordable than Sydney and Melbourne and the rental yields are much better."
Hotspotting tracks sales patterns – not median house prices – of suburbs and locations across Australia to forecast future growth areas.
Mr Ryder said suburbs and towns with several consecutive quarters of rising sales activity were considered growth suburbs because a sustained lift in property sales was typically followed by a jump in home values.
Hotspotting has identified 50 top locations across the nation that are tipped for strong growth in 2019 in its latest The Price Predictor Index report.
The "supercharged" spots range from multi-million-dollar properties in Cottesloe, Perth to homes under $300,000 in the Victorian regional centre of Ballarat.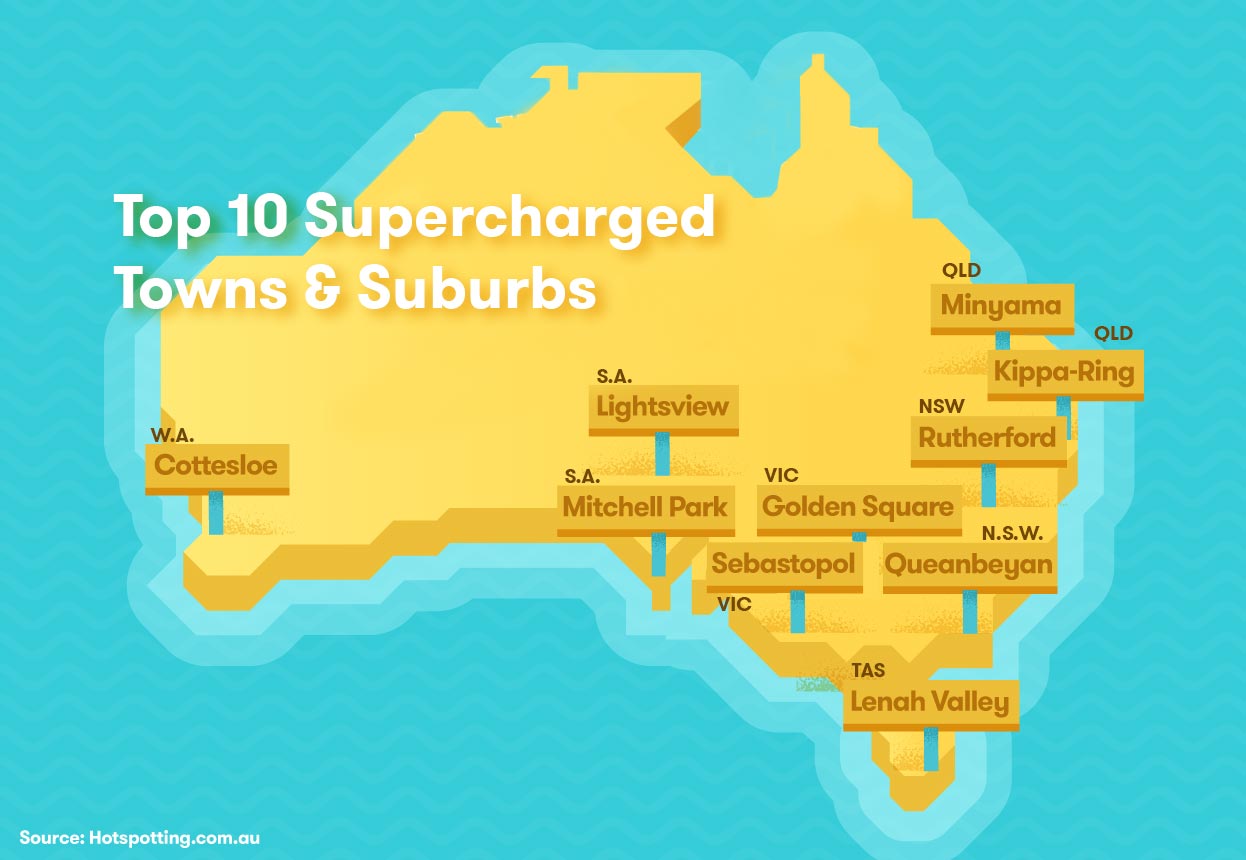 Here are 10 suburbs and towns (in alphabetical order) that Hotspotting says are on track for strong price growth.
Cottesloe, Perth: The Hotspotting report indicates that as the WA economy improves, Perth's recovery is being led by the top-end suburbs, including beachside Cottesloe. It has a median house price of just over $2 million.
Golden Square, Bendigo: Regional Victoria has been one of the nation's best real estate markets for growth over the past 12 months, with Bendigo rising strongly. It has a median house price of $325,000.
Kippa-Ring, Brisbane: The report predicts that Brisbane's market will do better in 2019, headed by affordable suburbs in the north such as those on the Redcliffe Peninsula, boosted by the new railway. Kippa-Ring has a median house price of $430,000.
Lenah Valley, Hobart: Hobart has been the strongest market for growth in capital city Australia and the report states that while the market has most likely passed its peak, it continues to attract buyers because of its affordability and strong yields, with vacancies near zero. Lenah Valley has a median house price of $550,000.
Lightsview, Adelaide: This suburb forms part of the Port Adelaide precinct in the SA capital, which the report identifies as a national leader for rising demand. Demand is expected to be boosted by a massive Navy vessels construction project. Lightsview has a median house price of $480,000.
Minyama, Sunshine Coast: The Sunshine Coast is Queensland's leading market for growth, boosted by a strongly rising local economy. Minyama has a median house price of $1.3 million.
Mitchell Park, Adelaide: The City of Marion precinct in Adelaide has well-developed infrastructure and house prices in Mitchell Park are affordable, relative to most surrounding suburbs. It has a median house price of $455,000.
Queanbeyan, just outside Canberra: Benefits from being in NSW but effectively part of the Canberra metropolitan area, which has a solid rising market. It has a median house price of $530,000.
Rutherford, Hunter Valley: Newcastle has been one of Australia's strongest markets in recent years and now the growth has rippled out to the Hunter region, where demand is rising steadily. Rutherford has a median house price of $400,000.
Sebastopol, Ballarat: The report states that Melbourne-based home-buyers and investors are among those targeting Ballarat for its affordable prices, higher rental yields and more relaxed lifestyle, plus strong links to the state capital. It has a median house price of $275,000.
The Price Predictor Index report said its spring survey found Adelaide was the standout capital city market with 71 growth suburbs. The next best city was Perth, followed by Canberra.
"Brisbane remains lukewarm, but with promise of better things, and Hobart, which is currently the leading city on price growth, looks to have passed the peak of its up-cycle," the report said.
"Darwin remains mired in its downturn and as noted in previous reports, Sydney and Melbourne are well past their peaks and have few growth markets."
Mr Ryder said the biggest growth was happening in regional areas, particularly in NSW and Victoria, because a lot of investors and even first home buyers were looking outside Sydney and Melbourne in search for affordability and growth, while the Sunshine Coast was Queensland's best market.
Based on Hotspotting's research, the general theme for the two big capital cities is top-end suburbs have falling values, the middle market areas are holding firm and the cheaper areas are rising.
According to property analytics firm CoreLogic, Sydney median house prices dropped 8.2% in the year to December 16, while Melbourne's slid 6.5%, Brisbane's was flat, Adelaide's grew 1.3% and Perth's fell 4.2%.