If you're building a new home or undertaking major renovations, you may have considered hiring an architect to help with the design and construction process. But what exactly does an architect do, what process is involved, and how much could it cost you?
Undertaking a renovation, new home or unit development can require a lot of logistics and project management.
Setting a budget, arriving at a suitable design, navigating the relevant planning and building regulations, selecting materials, hiring the right builder and managing the building contract are just some of the tasks involved.
According to the Australian Institute of Architects (AIA), architects can help you manage several aspects of this process, and provide services that go far beyond design and drawings.
To help understand what an architect could do for your project and what costs may be involved, we sketch out some of the ins and outs of hiring one of these professionals below.
What is an architect?
An architect is a trained and registered professional who can offer a range of services in connection with the design and construction of buildings, including residential houses and apartments, according to national architecture advisory service, Archicentre Australia. Some of these services may include providing the interior and exterior design of a home based on a client's preferences and budget, managing and assessing the building work and submitting planning applications to local councils.
In order for a professional to offer services as an architect in Australia, Archicentre Australia said they are required by law to:
complete a five-year course of tertiary study approved by the Architects Accreditation Council of Australia
accrue at least two years of supervised postgraduate industry experience
successfully complete written and oral examinations
be registered by the local Architects Registration Board in every state or territory in which they intend to practice
have in place professional indemnity insurance cover of at least $1,000,000
undertake mandatory professional development activity (in most states)
and pay an annual registration fee.
What can architects do to help build or renovate a home?
According to the AIA, architects can help you manage the home building or renovation process from pre-design to project completion, including providing some of the following services:
Preparing a design brief and concept design in line with your budget
The design brief details your expectations (as the client) and the functions of a proposed build or renovation. The AIA said it should also describe the activities to be performed by the architect and the policies within which these activities are to be achieved in respect of the time, cost and quality. The concept design will then be a finalised version of this brief, with more details on the project parameters, final cost estimates and specific design sketches.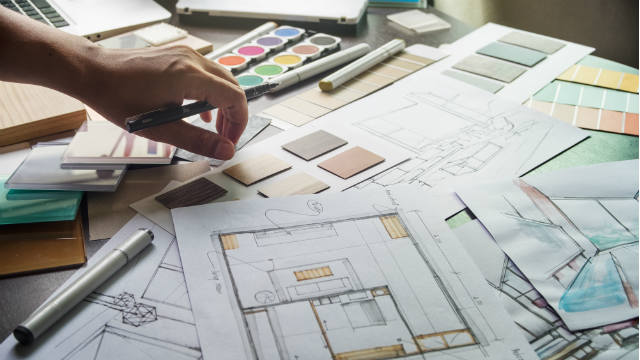 Assisting with the submission of a development application to council
When you build a new house or complete major renovations you often need to request approval from your local council by submitting a development application (DA). If you need a DA for your project, an architect can help to prepare the documents required and can submit it to the council on your behalf.
How difficult or straightforward this approval process is will depend on a variety of factors, such the type of dwelling you plan to build or renovate and if any planning overlays apply. These overlays are the considerations an architect needs to plan for in relation to the land and environment you wish to build or renovate on (e.g. fire risk, flood risk, soil type and potential for erosion, restrictions relating to the removal of heritage-listed structures or protected vegetation).
Processing building permits
In addition to a development application, you may also be required to attain a building permit from a private building surveyor. This permit gives you a licence to build if your plans and specifications comply with building regulations. An architect can apply for this permit on your behalf by preparing a set of working drawings with clear specifications for the build.
Helping in the selection of a builder and assessment of their work
An architect can help you to select a builder for your project and negotiate the terms of a contract between you and your chosen builder. They can also help to assess the builder's quality of work and compliance to the agreed specifications of the build.
Alternatively, a client may choose not to have an architect involved in the whole management of a project but rather hire them to provide a selection of the above services, such as to draw up town planning or building specification documentation or to give minor design recommendations.
How much does it cost to hire an architect?
The cost to hire an architect will vary depending on a number of factors, such as the architect you use, the type of property you are renovating or building, the complexities of the project and the geography of the land your home is built on.
However, as a rough guide, Director of Archicentre Australia, Peter Georgiev, told Canstar the cost of an architect to assist with the building of a new home on a site with little to no planning overlays, may be around 6% to 8% of the estimated overall build cost. For more complex circumstances involving planning overlays and inner-city constraints (e.g. limited building space and access to the site, neighbouring property restrictions), he said it may cost more around 12% to 18% of the project.
That means for a $600,000 build, an architect might charge between $36,000 (6%) and $108,000 (18%), based on Mr Georgiev's guide.
If looking at the cost of an architect on a per square metre basis, realestate.com.au provides the following estimates for three different types of properties:
$1,200 to $1,600 per square metre for brick veneer
$1,300 to $1,680 per square metre for full brick
$1,480 per square metre for a timber frame house
The average floor size of an Australian home, according to Better Homes and Gardens, is 186.3 square metres. So, if you were building a 186.3 square metre timber frame house, it would cost you approximately $275,724 to hire an architect for this build, based on realestate.com.au's guide.
Because fees can vary considerably from project to project, Mr Georgiev said it is a good idea for a client to seek a fee estimation based on a personalised consultation with an architect.
For an general idea of the total cost of a new build or revamp, Archicentre Australia has a cost calculator on its website.
How do architects set their fees?
Mr Georgiev said architects will typically structure their fees in one of three ways:
This is often negotiated at the beginning of the process when you sit down with your architect during the initial meeting or design consultation. This fixed fee may change if your project plans are altered along the way.
This may be charged if you architect is providing partial services, such as development application drawings and documentation or minor design recommendations.
This may be used as an alternative to a fixed-fee approach and is often negotiated at the beginning of the process during the initial meeting or design consultation. It may also be altered during the course of the project if plans do change.
Is there more information available on architect fees?
According to architect and lawyer, Peter Sarlos, the issue of fees is one of the "most significant problems" facing the architectural profession today.
Mr Salos said architects' fees have been a constant topic of discussion since the AIA withdrew its Fee Guide in 2005, which professionals had, to a large extent, relied upon when quoting for projects.
This withdrawal, he said, occurred as a result of concerns expressed by the Australian Competition and Consumer Commission (ACCC) who deemed this fee guide to be 'anti-competitive'.
"Since the withdrawal of the guide it has become increasingly difficult for many architects to justify their fees to clients, particularly clients who lack an understanding of the processes, obligations and restrictions on the practice of architecture," Mr Salos said.
Mr Georgiev agrees and said architects are generally not allowed to talk openly about professional fees, which can create significant confusion around what is and is not a reasonable fee to charge for particular services.
"There are some architects who will use this confusion to their advantage and charge an arm and a leg for their services," he acknowledged.
"It is a disservice to the community that we cannot be more open about the cost, and it is a shortcoming in the profession that needs to be ironed out."
What does the process involve when working with an architect?
Before you hire an architect, it may be a good idea to have an initial meeting or interview with a few different architecture firms or independent architects to gauge what services they can provide, how much these services may cost (and how they are charged), and whether the approach they would take for your particular project would suit your needs and budget.
Once you have made your choice, Mr Georgiev said architects typically follow a similar process when hired for the entirety of a project. He said an architect should always help the client manage costs while working to achieve the desired look for their home or renovation. Here are some of the stages outlined by Archicentre Australia when working with an architect:
Stage 1: Design consultation/design feasibility study
The first stage, Mr Georgiev said, is often a simple design consultation where the architect can chat to you about the purpose of the project and the basic requirements and provide "unfettered advice" on what is and is not achievable.
Archicentre Australia says it also offers clients the option of booking in a renovation feasibility study or new home feasibility study. During a feasibility study, an architect will discuss your needs, lifestyle requirements and budget for the new build or renovation and from there will prepare concept sketches and a specific brief.
Once an initial consultation or design feasibility study is completed, the rest of the process will then begin.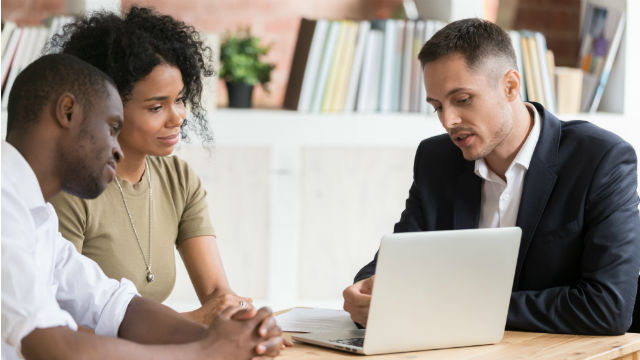 Stage 2: Concept design
According to Archicentre Australia, in this stage an architect will work closely with you to factor in the site orientation, energy efficiency and sustainability, furnishings, costs, and materials and finishes. They will then make preliminary enquires to the relevant local council and make an assessment of the applicable regulations and requirements. Your architect will then refine their original sketch designs and provide an estimate of possible costs.
Stage 3: Design development
In this stage, your architect will work with any necessary consultants, regulatory authorities and the local council to prepare a set of documents that lay out the design of your new or renovated property. A detailed cost plan is then usually prepared for all parties to agree upon.
Stage 4: Town planning/development application
During this step of the process, your architect can prepare and submit the documents required by the local council, including plans, diagrams, analyses, studies, reports and other information.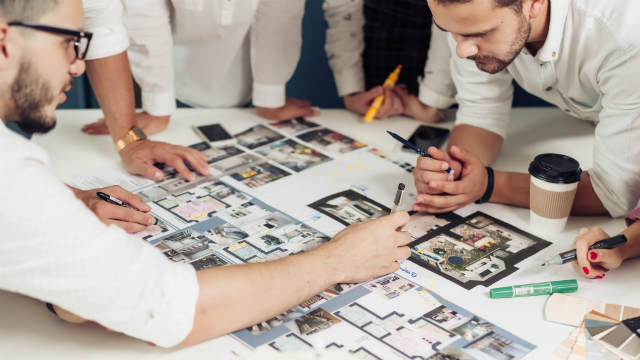 Stage 5: Construction documentation
In this stage, your architect will normally provide you with thorough working drawings and comprehensive specifications (which set out the materials to be used and the standard of workmanship required) to use when seeking quotes from builders and applying for a building permit.
Stage 6: Contract selection
During this stage of the process, you can ask for assistance from your architect to find and choose a suitable builder to build or renovate your property. This is often called the tendering process.
Stage 7: Contract administration
From here, your architect can help supervise the building or renovation of your home, including hosting regular site meetings, advising you when payments are due to your building contractor, working through variations in the contract and settling any disputes that may arise.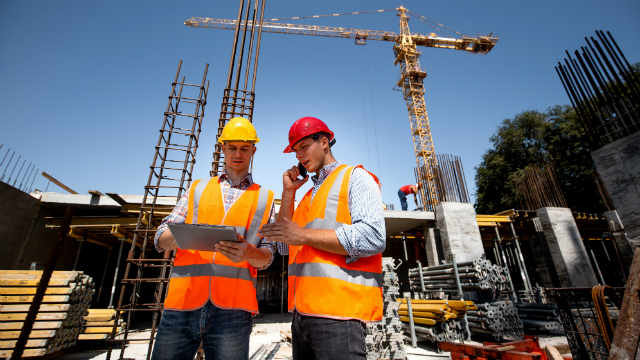 Step 8: Project completion
Once the build or renovation is complete, Archicentre Australia said your architect can conduct a 'practical completion inspection', where they can note any defects or faults in the build (such as jamming doors or structural cracks). The builder will remain liable for fixing these faults until a 'Notice of Practical Completion' certificate has been issued by your architect. This notice sets out the date the building is handed over to you, which is the same date as when the building contractor will cease to have responsibility of the works for insurance purposes.
Considerations when choosing an architect
If you are looking to hire an architect for your new build or renovation project, Mr Georgiev and the AIA suggests considering the following:
Choosing a registered architect
Before engaging with an architect, the AIA said you should check to see if they are registered with the Architect Registration Board in that state or territory. All members of the AIA are registered professionals and are bound by the AIA's Code of Conduct. You can search the AIA online directory of member architecture firms with information on their previous projects, accolades and contact details.
Getting your agreement in writing
When you have selected an architect, the AIA said it is important that both parties agree on the scope of the architecture services to be provided, and that the agreement is made in writing. This agreement should include information on costs and other terms and conditions vital to the project.
Looking for an open and transparent fee structure
Mr Georgiev said a client should request a transparent fee structure from their architect that includes all of the costs involved. He said hidden fees can be a common occurrence, so clients need to ask for detailed information on the architect's fees and charges, ideally in the early stages of the process.
Having flexibility in your contract
Mr Georgiev said it's important for clients to have a discussion with their architect about ways to exit or put a hold on a contract in the early stages of a project if there are issues that arise. He said the COVID-19 pandemic has caused a lot of financial uncertainty recently, highlighting the importance of discussing ways to end or bring a halt to a contract in a civil and fair manner.
Ultimately, Mr Georgiev said clients needed to have frank and full conversations with any architect they are considering in the very beginning, to determine whether they will be suitable for the project.
"A quality architect is an independent professional who will act on your behalf to help make sure your expectations and budget for a build or renovation can be met and you are happy with the outcome for the long term," he said.
Cover image source: Andy Dean Photography (Shutterstock)