The Government is introducing a slew of changes to
private health insurance
– here's the lowdown on what the changes will do and what they'll mean for you.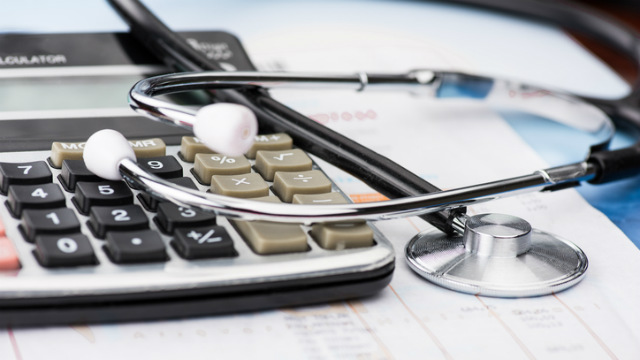 Talk about the reforms first kicked off back in January, when it was reported that the Government was considering simplifying health insurance by categorising policies as either 'gold', 'silver', or 'bronze'.
It appears they've stuck with that idea, with hospital cover policies to be placed in either one of the aforementioned categories, or a new 'basic' category – but there's a whole lot more to the Government's healthcare package than that.
What are the key reforms?
Policy discounts for young Australians
From April 2019, young Australians who sign up for a policy will be eligible for a discount of 2% for every year before they turn 30, up to a maximum discount of 10%.
This discount would last up until age 4o, after which it would be phased out.
It's unclear whether the discount would apply for a young Australian who, rather than signing up to a policy for the first time, switches from their current policy to a new one.
The Government is hopeful this change will result in lower health premium rises for everyone next April.
New categories for policies
Health insurance policies are incredibly complex – the average Australian can choose from more than 40,000 policy variations when looking to take out health insurance.
This alarming level of complexity has led the Government to develop a categorisation system for health insurance policies, under which policies will fall into either a 'gold', 'silver', 'bronze', or 'basic' category.
It's not yet fully clear what the different categories will signify, but here's what we know so far:
'Gold' policies will provide cover for everything
'Basic' policies will cover specialist treatment in a public hospital, and pay the minimum benefit for:

Palliative care
Rehabilitation
Mental health services

'Bronze' policies will cover conditions such as cancer and heart issues
'Silver' policies will cover more 'discretionary' procedures such as cosmetic and weight loss-related surgeries
There were previously plans to scrap basic or 'junk' policies, but said plans have been abandoned as doing so may have driven premiums for other policies up by ~15%.
Higher excesses for lower premiums
When admitted to hospital, policy-holders will be able to pay a higher excess in order to bring their premiums down.
Singles will be able to bump their excess up to $750, and families will be able to increase their excess to $1,500.
Additionally, transparency requirements have been increased for doctors in order to avoid policy-holders being hit with unforeseen gap payments.
Prostheses pricing reforms
Insurers will now pay less for certain medical devices, which will ostensibly drive premiums down.
Prostheses pricing was a hot-button issue for years, but the Government says it has reached an arrangement with makers of hip, knee, and cardiac devices.
Said agreement will save ~$1 billion over the next four years, and the Government is confident that the savings will carry through to lowered premiums.
Additional reforms
'Alternative' remedies/treatments such as homeopathy, tai chi, and yoga will no longer be subsidised by the Government
Waiting periods on mental health treatment have been removed
Caps on services including group counselling and shock therapy have been removed
Health Minister Greg Hunt says the reforms are the most significant that the private health insurance sector has seen in 15 years.
"We know that every dollar matters to Australian families and these reforms will get better value for families and make policies easier to understand," he said.
Why has the government put this package together?
This new set of reforms is two years in the making, and aside from an overarching target of increased affordability, it's built around the core goal of making health insurance more attractive to young Australians; a tough goal for a few reasons.
It's long been the case that, despite paying quite handsomely for them, young policy holders don't make health insurance claims nearly as often as their older counterparts, who claim much more frequently.
That, coupled with an annual ~5% increase to their premiums, has left many young Australians feeling like their health insurance policies aren't worth paying for.