A recent change to credit reporting in Australia has been the switch from negative to positive credit reporting – but what does that actually mean? Here's a quick rundown.
What is Negative Credit Reporting?
Negative credit reporting is the system Australia had until March 2014. Essentially it was based around negative reporting. Lenders based their assessments of a potential borrower applicant solely on whether the applicant had any negative spots recorded on their credit history. In the credit report about their credit history, banks and other lenders could access information concerning a client's credit applications – but not whether the application was approved or not. The credit report also included details of any overdue debts, defaults, bankruptcy, or court judgments.
What is Positive (Comprehensive) Credit Reporting? (CCR)
Also known as Comprehensive Credit Reporting (CCR), positive credit reporting is Australia's new credit reporting system that makes it easier for lenders to make a comprehensive and balanced assessment of a borrower applicant's credit history. The credit report now includes information about current accounts you hold, what accounts have been opened and closed, the date that you paid any default notices, and how well you meet your repayments. There's more information that can be shown, and you can read a rundown of what your credit report includes here.
Along with bringing positive changes for both lenders and clients, Australia switching to CCR has brought our credit reporting system in line with other OECD countries, many of which have some form of positive credit reporting. It's common practice in the USA and UK for consumers to use their positive credit rating as leverage when looking for a loan of any sort, and CCR will allow for Australians to do the same (provided they have a good credit rating, of course).
While some may raise concerns over the increased amount of personal financial information being given to banks, the benefits of positive reporting outweigh the negligible potential drawbacks of this information disclosure. It won't take as long to establish a positive credit rating, and it will make it easier for customers to show that they've recovered and stabilised after a negative event such as a default.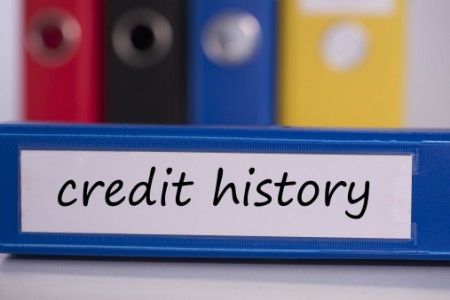 Benefits of Comprehensive Credit Reporting (CCR) for Consumers
Recent positive behaviour is registered (e.g. if you have made all required payments in the past year), which can balance out any previous negative slip-ups (e.g. a missed payment a few years ago).
People with a "thin" credit file or a very short history of credit will now have more information in their file concerning their credit-worthiness, making it easier for banks to extend credit to them.
The credit scores of individuals will not be significantly impacted by just one single negative event (e.g. a missed payment). Instead, it would take the credit report listing repeated missed payments or a general pattern of credit stress to impact on an individual's credit rating.
An individual's credit score or credit rating is more accurate and comprehensive, compared to a credit score that was constructed using negative reporting.
Benefits of CCR for Lenders
A more comprehensive picture of consumers and their credit-related behaviour supports responsible lending.
Lenders can further tailor and differentiate their products and offers, using the new, more comprehensive depiction of consumer credit-worthiness and consumer behaviour in general.
CCR allows lenders to identify credit stress or over-committal at a much earlier stage, leading to fewer bankruptcies and bad debts.
Click here for some more information about comprehensive credit reporting from Credit Smart.
Compare Credit Cards with CANSTAR
Canstar Q&A with Paul Abbey – Chief Risk Officer at MoneyPlace
MoneyPlace is one lending platform that has embraced CCR. Canstar got in touch with its Chief Risk Officer Paul Abbey to learn more.
Q: Why did MoneyPlace get on board with CCR, and how have MoneyPlace's customers benefited from this?
When we started the business, we put CCR at the top of our things to do list. We knew that without CCR, customers would continue to be at a disadvantage because they would be unable to show a true picture of their creditworthiness. As an early adopter (we've been contributing for over six months now), we have already observed a positive movement in credit bureau scores for MoneyPlace customers that have good repayment behaviour. Often, new customers that were previously categorised by a credit bureau as 'very good' before getting a MoneyPlace loan have now improved to 'excellent' simply because they have made their scheduled repayments on time.
The snowball effect is that borrowers should expect a better interest rate on their next personal loan, credit card or mortgage because lenders can now see this information and can underwrite more accurately. For some prospective borrowers, CCR gives them a chance to be considered for a loan that they would otherwise be knocked back for because of the extra data lenders have at their disposal.
Without CCR, customers waste their good repayment behaviour, and lenders tend to price customers higher (or simply decline them) because they do not understand the risk well enough. We cannot stress how positive CCR is – it helps the entire ecosystem.
Q: What are some 'positive' things a customer could do to boost their creditworthiness?
Pay your bills on time – always, and no exceptions. Direct debit is a great option to remove the chore of remembering. Remember, both 'good' and 'bad' repayment behaviour is shared with the credit bureaus under CCR.
Regularly check your details held by the three credit bureaus (Veda, D&B and Experian). Consumers are entitled to a free copy of their credit file once a year, and it is vital to check the accuracy of the information. The report will list all credit enquiries, current/past addresses, any defaults/bankruptcies and in some cases positive reporting data too.
Q: Why do you think traditional lenders have been slower to implement CCR?
Despite increasing pressure from the Government, participation up to this point has been voluntary. If you are a traditional lender, one of your major competitive advantages is your customer data, so making this accessible to other lenders is not an easy sell. No bank wants to make it easier for new innovative lenders to win market share. There's also the argument that the banks own this data rather than the consumer.
Q: How can consumers protect their credit report?
Your credit file is an incredibly important and valuable asset – identity theft (where a person uses your personal details to fraudulently apply for credit, in your name) is a growing trend across Australia. Be aware of how much information you provide to social media websites (e.g., date of birth, addresses, etc.) as well as taking care of physical IDs like a drivers licence as this can help aid a fraudster to assume your identity.