Do you lie awake at night thinking about the amount you still owe on your credit card – or cards? It's time to take action.
With just over $31 billion of Australian credit card debt currently on the books (ASIC), it's clear that more than just a handful of Aussies are battling a credit card debt.
It's likely that many of these people are paying far more interest than they need to. This is especially true for those who applied for a fully-featured rewards credit card with a high interest rate and annual fee, only to end up using it as an ongoing loan to fund their everyday living.
For people with a credit card debt, hunting down a better rate and doing a "balance transfer" to swap their current debt to a more suitable card might be a good idea if they want to make their way to debt-free living.
What's on offer for balance transfers?
However, a balance transfer isn't something to be rushed into until you've picked the one that best meets your needs. With the balance transfer market growing exponentially in recent years, there are many different deals available. 177 of the 186 personal credit cards we have on our database allow balance transfers, and these deals differ significantly.
The table below summarises the balance transfer offers available on our comparison tables, with different introductory rates, introductory periods, and revert rates.
Balance Transfer Statistics on the CANSTAR Database

Personal credit cards available
186
Credit cards with a balance transfer facility
177
Credit cards with a 0% balance transfer introductory rate
104
Introductory period on 0% introductory rates
3 – 24 months
Credit cards with a lifetime balance transfer introductory offer
1
Lifetime balance transfer introductory interest rates
11.49%
Balance transfer revert rates
11.99% – 21.74% p.a.
Interest rate on purchases with balance transfer credit card
8.99% – 20.99% p.a.
What do you need to know about balance transfers before you sign up?
Many balance transfer hunters will be drawn to the 104 introductory offers of a 0% interest rate on a balance transfer. If used properly, these can be a great deal for some.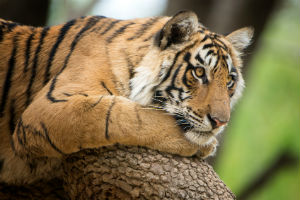 But for those tigers who don't change their stripes when it comes to their spending habits, it's time to learn how to stop spending on a credit card. If you make a purchase using a balance transfer credit card, the purchase interest rate is charged from the day of purchase, with no interest-free days (because you are paying off the balance transfer), and that interest rate can be quite high, from 8.99% up to 20.99% p.a..
It's also vital to remember that the intro period (up to 24 months) will soon be over, and all that will matter will be the revert rate. At that point, you will want to have repaid your debt, or face paying a ridiculously high interest rate of up to 21.75% p.a.. This is because revert rates are usually based on the higher cash advance rate rather than a purchase rate.
Another option is "lifetime" balance transfer offers – a balance transfer with a low interest on the balance transfer amount until it is paid off completely. As of October 2016, the only "lifetime" balance transfer offer on our database is 11.90% for life, offered by Newcastle Permanent on their Value+ Credit Card.
Canstar provides an information service. It is not a credit provider, and in giving you information about credit products Canstar is not making any suggestion or recommendation to you about a particular credit product. If you decided to apply for a balance transfer credit card, you will deal directly with a financial institution, and not with Canstar. Rates and product information should be confirmed with the relevant financial institution. For more information, read our detailed disclosure and additional information.
How much does it cost to repay a balance transfer?
The cost to repay a balance transfer depends absolutely on the amount of the balance transfer, how much you make in additional monthly repayments on top of the minimum monthly repayments, and the interest rate you are paying on the balance transfer. Depending on how much extra is paid each month, vastly different amounts of interest will be paid over longer timeframes.
For example, the graphs below compare the total interest and fees paid and total time to repay a $5,000 balance transfer with either a balance transfer with a 0% p.a. interest rate for 6 months (19.99% revert rate), or a lifetime balance transfer rate of 4.90% p.a.. Calculations are based on several different levels of additional monthly repayments ($100-$600) on top of the minimum monthly repayments.




If only $100 extra is contributed each month, more than twice as much interest is paid on the 0% for 6 months balance transfer, which would then take up to 37 months to repay. However, if $600 extra is paid each month, the 0% balance transfer is a better deal, as it costs only $69 in interest, rather than $120, and the debt will be repaid in just 8 months.
What to consider when choosing a balance transfer
When considering a balance transfer to repay your credit card debt, you will need to consider the following factors:
How large your balance is
How much you can afford to pay off each week
How likely you are to stick to this based on your general spending habits and financial self-control
Your intentions for using the card after the balance transfer is paid
Likelihood of making any purchases on the card before the balance transfer is paid
As a rule of thumb, the larger your balance is, and the smaller your repayments are, the more important the revert rate is. For large balances or low repayments, you could potentially look into lifetime balance transfer offers to avoid being stung by the revert rate; however, there aren't too many of those on offer nowadays.
If your track record suggests you are unlikely to stick to your planned repayments, make a conservative and honest estimate, rather than being too ambitious; better safe than sorry! If you are making a balance transfer as a means of switching your card, rather than eliminating your credit card debt, consider all features and fees of the card before choosing.