Which car insurers had the most satisfied customers this year?
However, our survey of car insurance policyholders found that, pre-pandemic, cost was the least significant driver of how satisfied customers are with their insurer. So what were customers looking for from their car insurance? And which car insurers did customers say were doing the best job overall of keeping them happy?
How do Canstar's Most Satisfied Customers Awards work?
Our Customer Satisfaction Awards are intended to work in tandem with our expert Star Ratings and Awards, by providing information to help customers make better-informed financial decisions. They do this by reflecting how happy consumers are with their insurers and other financial product providers.
For this year's Most Satisfied Customers – Car Insurer Awards, Canstar surveyed 6,494 policyholders in February 2020 to determine their satisfaction with their insurer, both overall and regarding several specific aspects of their experience with their provider, including:
Customer service

Value for money

Communication

Comprehensiveness of cover

Cost (i.e. premiums)
For car insurance, the Awards are state-based, meaning that rather than naming one overall winner, we name a winning provider in various states.
What were the findings from this year's car insurance survey?
In 2020, customers in almost all states viewed customer service as their primary driver of satisfaction, except for Western Australia, where communication was the main driver. Overall satisfaction increased by approximately 2% across the board compared to last year, and customers aged 65+ were significantly more satisfied across the board than those in other age brackets.
While cost was consistently the least important driver of satisfaction for those surveyed, it was still a factor in their overall satisfaction, according to Canstar Research's analysis.
Those from higher-income households were generally less satisfied with their car insurance overall, whereas those from low-income households were among the most satisfied with value for money and premiums.
Satisfaction levels across all variables were significantly above average for customers in Queensland, and below average for those in New South Wales.
This year's winners
The four recipients of this year's Awards are a mix of new and returning winners: three providers have held onto state Awards they won last year, but there's also a new face among the 2020 winners.
New South Wales and Queensland – Youi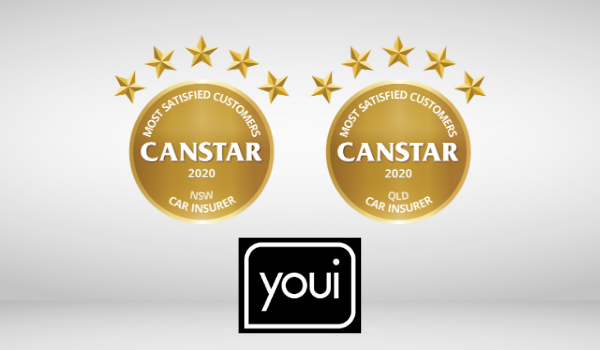 Youi has held onto the top spot in Queensland it won last year, and also won the Award for New South Wales.
Youi's New South Wales win was driven largely by its market-beating scores for comprehensiveness of cover, communication, and customer service, Canstar Research said.
In Queensland, it had the highest scores for overall satisfaction, customer service, and communication.
South Australia – RAA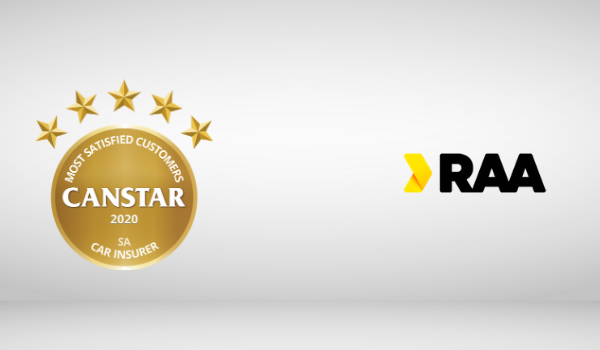 Locally-based insurer RAA was the standout provider among those surveyed in South Australia. Having also won in the state last year, in 2020 RAA had the highest scores across all variables assessed, including overall satisfaction.
After customer service, comprehensiveness of cover had the greatest influence on satisfaction for car insurance customers in South Australia, our survey found.
Victoria – Woolworths and Youi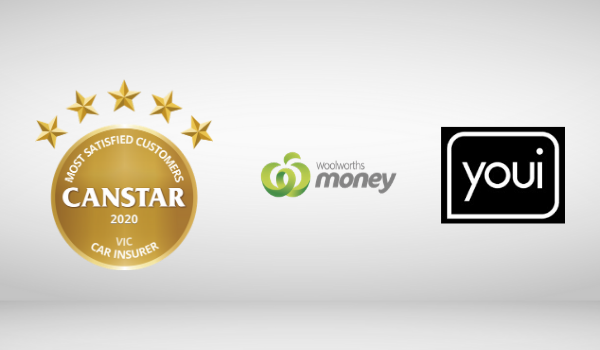 The newcomer to this year's Awards, Woolworths has tied with Youi for first place in Victoria. Woolworths performed strongly across all variables assessed, finishing neck-and-neck with Youi for overall satisfaction in the state.
On top of its strong performance for overall satisfaction, Youi also received the highest score of any provider for customer service and communication in Victoria.
While it was still the smallest driver of satisfaction in Victoria (at 13%), customers there placed more emphasis on cost as a factor than most of the other states, bar South Australia where cost also accounted for 13% of the total.
Western Australia – RAC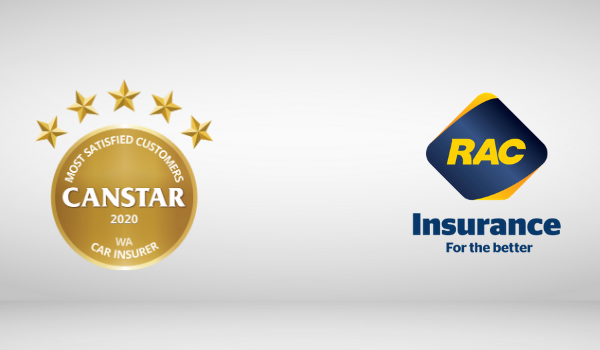 RAC (also known as the Royal Automobile Club of Western Australia) has held onto its Award in Western Australia, with a clean sweep of market-beating scores across every variable assessed, including overall satisfaction. WA customers valued communication the most as a driver of satisfaction, and Canstar Research said RAC's high score in this area contributed to its win.
WA customers also placed the least emphasis of all the states on value for money as a driver of satisfaction (17%).