When it comes to the race for the most satisfied
car insurance
customers, which provider in your state has taken pole position?
Canstar surveyed 6,705 policyholders across a total of 50 providers, to find out just how satisfied everyday Aussies are with their car insurer, with the result forming the basis of our first Most Satisfied Customers – Car Insurer Award.
Along with rating overall satisfaction, survey respondents from New South Wales, Victoria, Queensland, South Australia and Western Australia were asked how they felt their car insurers performed in regards to customer service, value for money, cost, comprehensiveness of cover and customer communication.
Our Most Satisfied Customers Awards are aimed at empowering consumers to choose the right products for them, and complement the Star Ratings and Awards that are calculated by Canstar's expert researchers.
Canstar's Group Executive of Financial Services, Steve Mickenbecker, said the Customer Satisfaction Awards were a way for people who are shopping around to get a sense of which providers had hit the mark for their customers.
"People are very good judges of when they have received good service and when their expectations have been met or exceeded," he said.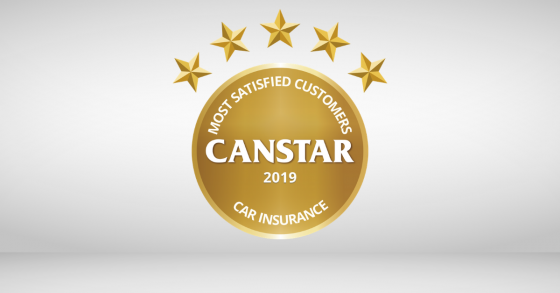 And the winners in each state are…
The winners of Canstar's 2019 Most Satisfied Customers – Car Insurer Award are:
New South Wales – Budget Direct
Queensland – Youi
South Australia – RAA
Victoria – Youi
Western Australia – RAC
Based on Canstar's analysis of the survey data, customer service proved to be the most important driver of overall satisfaction for car insurance policyholders in most states, though Victorian drivers found customer communication to be most important. The cost and comprehensiveness of cover were the factors least likely to have a bearing on overall satisfaction.
Mr Mickenbecker said this result was interesting in that it shows customers are prepared "to look beyond the premium costs to the level of service they are receiving.
"This suggests they are sophisticated buyers when it comes to car insurance," he said.
Drivers in South Australia were happiest with their provider
Results also showed policyholders in South Australia were the most satisfied across the board with their car insurer, and also scored the highest in overall trust, while drivers in Victoria were shown to be the least satisfied.
Canstar's survey also revealed that while the majority of respondents had been with their current provider for between one and five years (46%), those who had been with their provider for more than 10 years (25%) tended to be the most satisfied overall.
Mr Mickenbecker said these results show that car insurance is quite a "sticky product" when it comes to customers staying long-term with their providers, and that increased satisfaction as a result of that loyalty was not surprising.
"It's perhaps obvious that those who have maintained the relationship with their insurer for such a long period would have the greatest overall satisfaction," he said.
Cover image source: Action Sports Photography (Shutterstock)