C
anstar has revealed the results of the 2019 Comprehensive Car Insurance Star Ratings, after analysing 47 policies from 37 insurers across Australia.
Our Star Ratings are designed to help consumers create a shortlist of products, with a 5-Star Rating indicating a policy on our database that offers Outstanding Value to Australian drivers.
Two insurers took out the National Award, also scooping the six State Awards between them, and one provider won the Outstanding Claims Service Award.
Canstar considers a total of 36 profiles in its Car Insurance Star Ratings, including the following six driver profiles within each state of Australia:
Under 25-year-old female driver

Under 25-year-old male driver

25-29-year-old driver

30-49-year-old driver

50+ year-old driver

Family with young driver
National Award Winners
Budget Direct and Youi have both taken out the National Award for Outstanding Value Car Insurance in 2019.
This award recognises insurers that offer Outstanding Value when considering overall performance across all profiles and states assessed.
Why Budget Direct?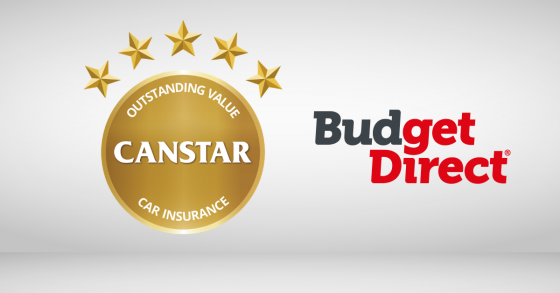 Budget Direct has earned the Outstanding Value Car Insurance Award for the 13th consecutive year. Canstar Research found Budget Direct had got the balance right between having a feature-rich comprehensive car insurance policy and ensuring that it is priced competitively, with their average premiums among the top quartile of providers in all states. This has seen Budget Direct finish in the top three in all six states considered and taking out the State Award as the best performing insurer in NSW, Victoria, Tasmania and Western Australia.
Budget Direct also performed strongly when it came to features considered, including providing comprehensive cover with policy, discounts for drivers with low kilometres and those who haven't made previous claims. Budget Direct also offered a range of payment options and allowed customers to take out insurance online or over the phone. Its comprehensive policy also covers, as standard, access to a rental vehicle if your car is stolen or if you are in a not-at-fault accident.`
Why Youi?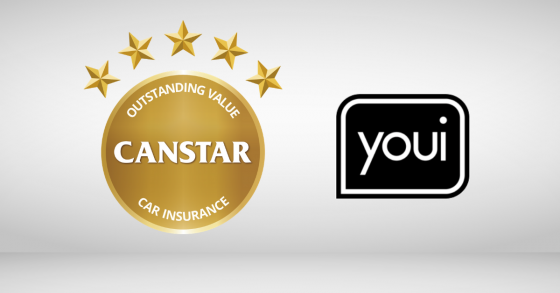 Youi has received the National Award for Outstanding Value after performing well across all states, particularly in Queensland and South Australia where they took out the State Awards for Outstanding Value. Canstar Research found Youi's premiums were particularly competitive for drivers aged 30 to 49 years old.
Youi tailor their premiums to individual driving habits. For example, if you are someone who takes the train or bus to work and keep your vehicle secured in a garage for most of the week, then Youi would consider this when giving you a quote. As you will be insured based on how you use your vehicle, this allows them to keep their prices down for those who are less likely to make a claim.
State Award Winners
The winners of State Awards for overall performance across all profiles in each state were as follows in 2019:

| State | Logo | Winner |
| --- | --- | --- |
| New South Wales | | Budget Direct |
| Queensland | | Youi |
| South Australia | | Youi |
| Tasmania | | Budget Direct |
| Victoria | | Budget Direct |
| Western Australia | | Budget Direct |
Outstanding Claims Service Award
Canstar knows there's more to getting good value car insurance than just cheap premiums and a high level of coverage. That's why we also research and rate customer claim service during and after the claims process in the car insurance Star Ratings and Awards.
Suncorp has won Canstar's Outstanding Claims Service Award for a fourth year in a row.
Customers rated Suncorp highly when it came to claim satisfaction, which was assessed by the level of satisfaction experienced under the following criteria:
Communication

Ease of Claim

Claim Process

Quality of Repairs

Speed of Repairs

Timeliness of Claim
In addition, the claim features of the policies by the insurer were also assessed, with Suncorp again performing strong relative to the market, with policies available that would provide cover for various after-accident personal expenses where necessary, such as cab fares, emergency accommodation, and key replacement or recoding.
The consumers surveyed who had experience a claim also remained relatively loyal, with a strong customer retention rate of 83%.
For more information about Canstar's 2019 Car Insurance Star Ratings and Awards, please see the methodology or read the full research results.