New research shows almost half of Australians dip into their
savings
regularly and only 11% of people have a strict budget in place as we approach the busiest spending season of the year.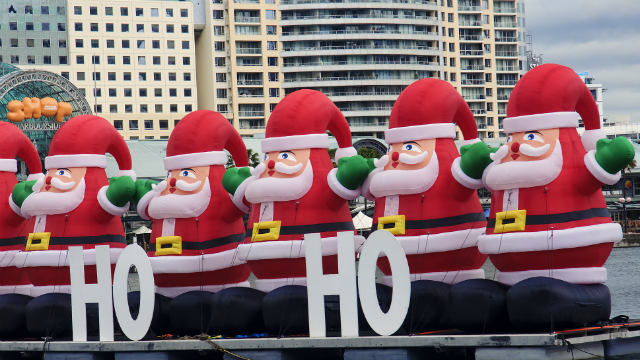 Research commissioned by UBank of 1,020 Australian adults found 48% of people say they often withdraw money from their savings accounts, with 11% of people doing so on a weekly basis.
But according to the research, this tendency to withdraw money is not from a lack of savings goals, with 62% of Aussies trying to save for big-ticket items like an overseas holiday.
Despite these savings ambitions, UBank found 69% of people are dealing with credit card debt at an average amount of $3,272.
UBank CEO Lee Hatton said these findings come at a time of year that sees "increased financial pressures" for many families.
"From gifts to holidays to hosting Christmas get togethers, Australians are challenged with opening their pockets more than ever," she said.
"For all those prone to double dipping we are encouraging people not to lose sight of their long term financial goals."
According to recent research by second-hand economy giant Gumtree, Aussie Christmas gifting is estimated to be worth $9 billion, with the average person spending more than $600 on presents alone.
Over 80% of respondents to its annual Smart Santa Survey said Christmas put a strain on their finances, with the biggest stress being present buying (61%) followed by covering the food bill (44%).
Gumtree's findings showed the average Aussie thought they could save 32% on the cost of Christmas presents if they opted for second-hand or used gifts over brand new ones – representing a saving of around $200 per person.
UBank to release new-look app and AI technology
UBank also announced today it will release a new-look mobile app this week for iOS devices and plans to release an Artificial Intelligence (AI)-led savings application early next year.
UBank told Canstar the new AI technology on its internet banking platform is expected to help customers monitor their financial position and spending more closely.
"The app will allow customers to plan for 'regular' expenses such as monthly phone bills and also 'irregular' costs like car insurance," said a spokesperson from UBank.
"With money set aside for these kinds of expenses, customers can then manage their daily spending allowance and savings plan more effectively, similar to the way fitness apps support wellbeing."
UBank gained its insights for this technology from a "neuromarketing experiment" in July, done in conjunction with Neuroscience expert Dr Phil Harris from the University of Melbourne, to understand what prompts Australians to save.