Online shopping may be great but it generally comes at a cost – shipping. Here are some tips to help you save.
Online shopping has forged ahead during the pandemic, growing by 32% over the past year, according to Australia Post's latest Inside Australian Online Shopping report. It's also been a lifesaver during lockdowns, but the downside is delivery charges that add to the cost of purchases. We look at six ways to save – plus how you can score freebies on freight.
1. Order in advance
Same day shipping often means paying top dollar for delivery. That makes it worth being organised – if you can wait a day or two, chances are, you'll save on delivery costs.
2. Hunt for free shipping coupons
When you're ready to go shopping, Google "free shipping codes" to find any coupons that can be applied to your purchases. Coupons tend to be limited time offers so they can vary from week to week. Or download free browser extensions like Honey that automatically search for available coupon codes across thousands of sites.
3. Sign up to receive a retailer's emails
Retailers often throw in the sweetener of free shipping on special promotions, and a simple way to know what's available is to sign up to receive email alerts. Just resist the urge to splurge on impulse buys for the sake of saving a few bucks on delivery charges.
4. Become a member
If you shop regularly with the same retailer it may be worthwhile joining a scheme that provides savings on delivery. Woolworths, for instance, offers Delivery Unlimited, a subscriber service that lowers the cost of delivery. Subscription fees cost from around $15 monthly but if you spend between $150 and $199 each week on groceries, it can mean saving $453 annually. Amazon, Catch and Kogan also offer memberships that may give you free shipping on eligible items as well as other discounts and rewards. With Amazon, for example, you also get access to its streaming service.
5. Shop around and do your sums
Take the time to shop around to make sure you are getting the best price. Can you find the same product from another online retailer with a lower shipping fee? In some cases the product might be slightly more expensive at a different store but the postage might be lower. Make sure you add the cost of the item and the shipping fee to find the lowest price overall.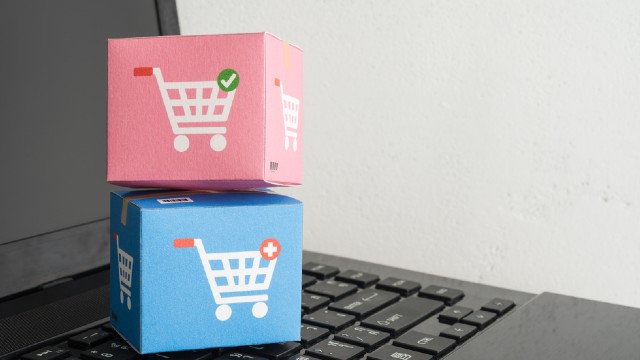 6. Make one large order
Plenty of retailers offer free delivery when you spend over a set amount. It's not about spending more to get a freebie, it's about planning ahead for purchases and making a single large order rather than multiple small orders.
Take a look at our tables below to see what you can expect to pay across a variety of spending categories and how you can score a freebie on freight. We have based these figures on metro areas only.
Groceries
Supermarket shopping is one area where it pays to be organised. The longer you're prepared to wait for your groceries, the lower the delivery fee. Similarly, it can pay to do a thorough pantry check and buy everything you need in a single order. Woolworths, in particular, sets delivery charges that vary across $50 spending increments – the more you spend, the less you pay. Coles offers a $2 discount on delivery fees if you shop mid-week between Tuesday and Thursday.
Both Coles and Woolies have free delivery for first-time orders over $100. Beyond that, you'll need to spend over $250 at Coles or $300-plus with Woolworths to sidestep delivery charges.
| Retailer | Standard delivery cost | Minimum spend required for free shipping |
| --- | --- | --- |
| Coles | $4-$11* | $250 |
| Woolworths | $1-$19* | $300 for next day delivery |
*First delivery free when you spend over $100
Alcohol
If you need a few cold bevvies in a hurry, Dan Murphy's can get the drinks to you in under two hours but it's going to cost $15. Wait a few days and the price drops to $6.90. BWS has a minimum delivery size of $20 with a fee of $10.
| Retailer | Standard delivery cost |
| --- | --- |
| Dan Murphy's | $15 delivery in under 2 hours, or $6.90 for standard delivery in 2-4 days |
| BWS | $10 |
Hardware
If lockdowns see you bitten by the DIY bug, Bunnings can satisfy the craving with home deliveries – though it can be pricey. A parcel can cost $10-$14, but for larger items expect to pay a lot more. If your shopping requires a ute, the delivery fee jumps to $40, and if your order is so big that it takes a crane to haul the load, you're looking at a cost of $175.
| Retailer | Standard delivery cost |
| --- | --- |
| Bunnings | From $10 to $175 |
Department stores
Department stores can satisfy a variety of your shopping needs in one hit, and there are opportunities to save on delivery costs even with relatively small spends. Target comes up trumps with no-fee delivery when you spend at least $45.
Retailer
Standard delivery cost
Minimum spend required for free shipping
Myer
$7.95
$49
Target
$9
$45
Kmart
$10 orders below 20kg
$16 orders above 20kg
$65
Big W
$15.90 same day delivery
$11.90 2-day delivery
$7.90 standard (3-9 days) delivery
$45 on clothing, footwear or fashion accessories.
$65 on certain products. Exclusions apply.
Pharmaceuticals
If you're stocking up on a home medicine chest, Chemist Warehouse charges a flat fee of $8.95 – or pay nothing for delivery when you spend over $50. That works out cheaper than competitor Chemist Direct where you'll need to spend almost double ($99) to score free shipping.
| Retailer | Standard delivery cost | Minimum spend required for free shipping |
| --- | --- | --- |
| Chemist Warehouse | $8.95 | $50 |
| Chemist Direct | $9.95- $13.95 depending on package weight | $99 |
Home office needs
With more Australians spending less time (or none at all) in the office, stocking up on the right equipment can make working from home easier. Officeworks provides opportunities for free delivery if you spend over $55.
Both JB Hi-Fi and Harvey Norman base delivery costs on the item you buy and where it's heading, with delivery costs calculated at the virtual check out.
Retailer
Standard delivery cost
Minimum spend required for free shipping
Officeworks
$5.95-$20.90 for orders under $55
$4-$14 for orders over $55
$39.95-$54.90 large items
$55 next day delivery
JB Hi-Fi
Delivery charges based on item and location for delivery
Harvey Norman
Delivery charges based on weight and location for delivery
Fashion
There's nothing like some new threads to lift our spirits during lockdowns. Head to The Iconic for free deliveries when you spend $50 or more as long as it's not urgent. You'll need to spend double that amount for free delivery with ASOS.
| Retailer | Standard delivery cost | Minimum spend required for free shipping |
| --- | --- | --- |
| The Iconic | $7.95 delivery within 1-2 business days $14.95 for same day delivery | $50 within 1-2 business days |
| ASOS | $12.99 | $100 |
Sporting goods
If you're in the market for sport and fitness supplies, the delivery charges with both Rebel Sport and SportsPower vary according to what you buy and where you live. Spend over $150 with both to score free delivery.
| Retailer | Standard delivery cost | Minimum spend required for free shipping |
| --- | --- | --- |
| Rebel Sport | Cost varies according to size, weight and delivery address | $150 (excludes bulky items) |
| SportsPower | Cost varies according to size, weight and delivery address | $150 (items under 3kg) |
Pet supplies
The pandemic has seen more Australians welcome a pet into the family fold, and the good news is that there's no need to go fetch all the goodies your mutt or moggie needs. Spend $50 at either Pet Barn or My Pet Warehouse to skip delivery charges altogether.
| Retailer | Standard delivery cost | Minimum spend required for free shipping |
| --- | --- | --- |
| Pet Barn | Cost varies according to size, weight and delivery address | $49 |
| My Pet Warehouse | $15 same day delivery, otherwise capped shipping costs of $4.99 | $49.99 |
Don't forget about returns
When you are shopping online it's important to find out about the returns policy. While many retailers will let you return an item for a refund or exchange you may actually have to pay for the postage to return the item.
---
Compare Savings Accounts with Canstar
The table below shows some of the savings accounts on Canstar's database for a regular saver in NSW. The results shown are based on an investment of $10,000 in a personal savings account and are sorted by Star Rating (highest to lowest), then provider name (alphabetically). For more information and to confirm whether a particular product will be suitable for you, check upfront with your provider and read the Product Disclosure Statement or other terms and conditions before making a decision. Use Canstar's savings accounts comparison selector to view a wider range of savings accounts. Canstar may earn a fee for referrals.
---
Cover image source: ESB Professional/Shutterstock.com
---
Thanks for visiting Canstar, Australia's biggest financial comparison site*
---
---