There are many dos and don'ts that wedding guests are expected to follow. Do be on time, don't assume you can bring a plus one without asking, and definitely don't wear white. But when it comes to wedding gift etiquette and how much money you should spend, things can get a little murkier.
Weddings often don't come cheap, even for guests. Before the big day, you may have already splashed out on a new outfit, paid for your accommodation and chipped in for the bachelor or bachelorette party. On top of all this, you're typically expected to give a wedding gift. Nowadays, it's also common for couples to either set up a cash wishing well or an online gift registry, meaning whatever you spend could be out in the open.
So how can you strike a balance between being a generous guest and not blowing your budget? Canstar asked over 1,000 Aussies for their two cents. We also got some insights from wedding industry professionals.
How much should you spend on a wedding gift?
Most Australians think that between $51 and $125 per person is an appropriate amount to give for a wedding gift or wishing well. The most common response of the 1,049 Australians recently surveyed by Canstar was giving $76 to $100 (29%), followed by $51 to $75 (13%) and then $151 to $200 (12%).
The majority of people (66%) agreed that their relationship to the couple would influence how much they spend. Family expectations (11%), how much they'd already spent on attending the wedding (7%), the type of venue (5%) and whether it was a destination wedding (5%) were some other factors people said they would consider when deciding on an amount.
As well as factors like these, the amount you give could come down to whether the gift is cash put in a wishing well (in which case some guests may feel pressure to spend more money) or something bought off a registry.
What is a wedding wishing well and how much cash should you give?
A wedding wishing well is a fancy donation-style box or other contraption (such as a bird cage or even a suitcase) used to collect money for the happy couple.
The money you place in a wedding wishing well typically goes towards the couple's honeymoon, a home deposit or just offsets the likely-exorbitant cost of their big day.
Just a few years back, $50 a head per guest was the norm, but that has doubled now, according to wedding planner of 18 years Paula Barham, who heads up the Wedding Planners Association of Australia.
"It's a minimum $100 a head," she said.
"A lot of couples these days are borrowing money to pay for their wedding and they have an expectation. It's like a transaction. Guests can be specifically told not to buy gifts."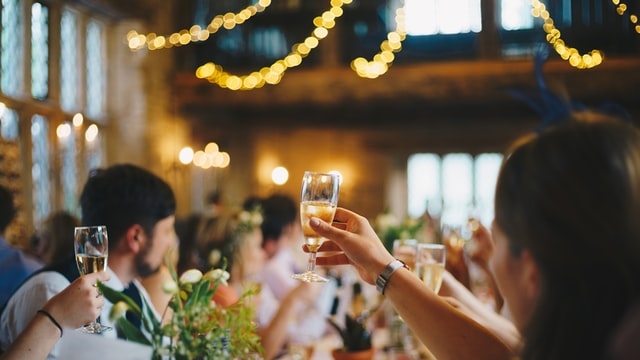 Some guests aim to pay roughly what it costs them to eat and drink. Paula noted that weddings in capital cities can cost couples between $120 and $170 per head, while in regional or rural areas, it is rarely more than $70 a head.
Marketing professional Monika, now 33, had a run of friends' weddings in 2015 and featured as a bridesmaid at several. She said she usually followed the "cover your plate" rule as a minimum.
"I normally spent $150 to $200, to cover the per-head cost of the reception at least," she said.
"But it also depended on my relationship to the person."
If you're a close friend or family member, Paula recommended budgeting for more, around $250 to $300 per couple.
Also bear in mind that some online wishing well platforms may charge guests a fee to make a contribution, so it can be worth reading the fine print and checking what costs apply.
What is a gift registry and how much money should you spend?
Many modern couples are directing guests to online gift registries, where they can either choose from a range of gifts to buy outright or contribute part of the funds toward more expensive "goal" items the couple have their eyes on.
The Wedding Nest founder Katie Burt said the average item on her site was around $350 in cost, due to being mainly "contribution" items (where guests can contribute towards the gift without having to pay the full amount). Dinnerware, bed linen and framed prints were popular on her registry, and she said couples often included an additional wishing well option for people wanting to donate cash.
She said couples usually spent an average of $150 to $250 on her site, and singles between $80 and $150.
"As a guide, we usually recommend your total registry value is $80 multiplied by the number of guests, so a wedding with 100 guests should have an $8,000 registry," Katie said.
Exceptions to the rule: Destination weddings and older couples
Katie said couples with destination weddings generally expected less in gifts because they understood their guests had to spend money on travel and accommodation. However, they may still decide to set up wishing wells as options for guests who wanted to give a bit extra, or for those unable to make the trip but still wanting to contribute.
Meanwhile, Katie said she has found couples getting married later in life usually don't expect as much.
"Couples from an older age bracket generally expect less from guests, especially if this is a second wedding," she said.
"It's not unheard of for these couples to have a wishing well that allows money to be allocated to a charity."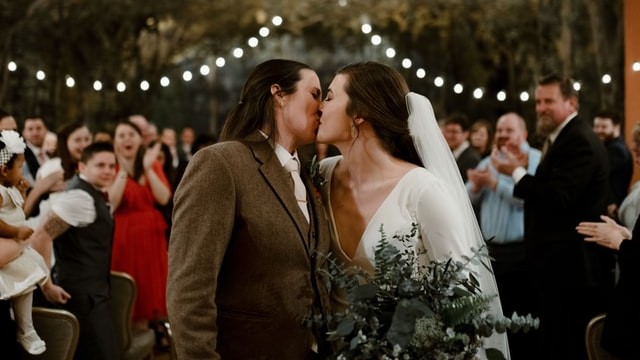 For destination weddings, Monika said she took travel distance and expense required into account when spending on gifts.
"I gave differently for a big destination wedding I went to, as I paid to travel to and stay at a resort in Mauritius, so it's fair to say my attendance was the main gift. I did give a small present, though," she said.
"I also went to a couple of weddings in Bowral and the Hunter Valley, where I paid for accommodation but still ended up gifting around the $150 to $200 mark."
Monika said she had heard horror stories of some over-the-top expectations from wedding couples around how much guests should spend on gifts and travel, but hasn't personally felt too bothered or unable to attend because of cost.
"It's hard because you never truly know anyone's financial situation, but I think it's just expected that you fork out the money for a mate's big day."
At the end of the day, though, how much you give the happy couple should be determined by what you can afford. After all, weddings should be cause for celebration, not financial stress.
The comparison table below shows some of the savings accounts on Canstar's database for a regular saver in NSW. The results shown are based on an investment of $100,000 in a personal savings account and are sorted by Star Rating (highest to lowest), then provider name (alphabetically). For more information and to confirm whether a particular product will be suitable for you, check upfront with your provider and read the Product Disclosure Statement or other terms and conditions before making a decision.
Cover image source: Jacob Lund/Shutterstock.com
---
Thanks for visiting Canstar, Australia's biggest financial comparison site*
---
---