So you're newly engaged and in the Instagram-scrolling vortex of #weddinggoals. The only hurdle now is wondering how many ways you can serve baked beans until your wedding day to afford it. Okay so you probably wouldn't go that far, but we are talking big money!
The average Australian wedding in 2018 cost anywhere from around $30k to over $90k (according to a number of surveys). Conversely, my wedding cost less than $20k, using a few tricks that you too could consider if you want to have your cake and eat it too. Literally.
I hear you thinking, is this where she tells me all I have to do is not have the luxury items that make a wedding Insta-worthy – think pre-wedding parties, traditional wedding invitations, a destination wedding, a brand new designer dress, professional hair and make-up, three-course meal and luxury accommodation?
No, we had all of this. Still interested? Read on…
Check yourself before you wreck yourself – consider a budget planner
Many couples in their 20s and 30s have serious financial goals when it comes to things like their careers, travel and property. Add a wedding to this and it can be an economic juggling act, with the potential to leave people with their metaphorical balls on the floor.
I managed to fit our wedding savings around several overseas trips and purchasing an investment property, and while every couple's goals and spending capacities will be different, making sure I knew what I was (and indeed wasn't) spending was a huge help to me.
You can find free online wedding budget trackers on sites like easyweddings.com, weddingwire.com, theknot.com, or hitched.com.au. These trackers provide a list of items you're likely to spend money on, so you can prioritise your luxury spends and minimise unnecessary costs.
Cutting corners – consider an all-inclusive option
By now you may be drowning in wedding vendor contact details, wondering how you're going to coordinate everything. I'm here to tell you – someone else who is awesome at weddings has probably already done this for you! With luxe elopements, intimate weddings and on-trend all-inclusive options on the rise, there are so many options to choose from, not just the clichéd 90s wedding experience (oh hey Celine Dion). Purchasing everything together may result in a noticeable discount and could save you time, although it's wise to do your homework first to make sure you're actually saving in the process.
We had an intimate ceremony in the Byron Bay Hinterland. The cost (<$2,500) included the celebrant, official paperwork, photographer, videographer, flowers and ceremony venue. We had a full bridal party and twenty of our nearest and dearest at the ceremony, with forty friends joining us for the reception afterwards at a five-star restaurant overlooking Main Beach. Our choice of an intimate ceremony option with less guests meant that our ceremony cost less than many wedding photography packages alone.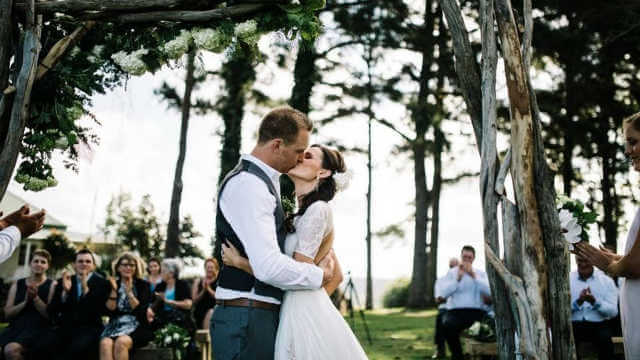 More expensive doesn't always mean better – consider your values
Call it communication practice for your impending marriage and consider a date night with your partner to make a list of things you each ideally like to have at your wedding. Once you have a list together, use it to cull what you don't need and look at ways to save on the things that are important. For us, this meant key money-saving decisions we made were:
Renting our wedding cars, '65 Mustangs (a non-negotiable for both of us), and we decided to drive them ourselves rather than have a chauffeur.
Using native flowers from my mother-in-law's garden on our reception tables after my husband and I agreed we didn't value large flower arrangements.
Having a wedding cake and cupcake tower. We used the cupcakes as bonbonnieres – and let's be real, cupcakes are a delicious gift and for most guests probably 100 times better than a pen with our faces on it!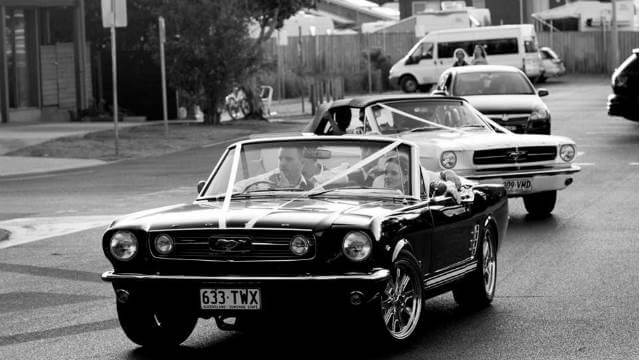 Let's not be beige – consider a personal touch
Given the time you've possibly saved not having to chase wedding vendors, you might be able to add more personal touches to your big day. Doing some things yourself or recruiting the assistance of (hopefully) willing friends and family can help to improve your wedding bottom line. A few things I did myself included:
Designing our invitations and thank you notes online
Styling our reception venue
Picking up our wedding cake rather than ordering delivery
Purchasing all packages and labels for our bonbonnieres
Compiling the music playlist for our reception.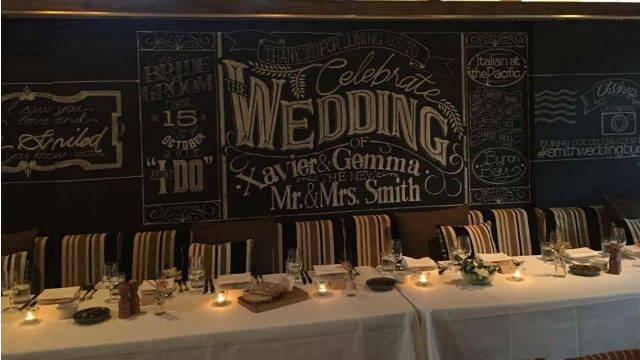 Consider a wishing well instead of traditional wedding gifts
Let's face it, by the time many people are married they have likely already been living independently for years, lived together or accumulated their own things to bring to a wedded household. So, unless you're desperate for new measuring cups, you might want to consider ditching traditional gifts for a wishing well.
The best part about this is you can use it on anything you want (this is another worthwhile opportunity for joint consultation before someone comes home to an unexpected cricket team of puppies), including recouping the cost of your wedding.
And that's it from me with my top tips to consider for a luxury wedding on a budget:
Use a budget planning tool
Consider all-inclusive options
Seek value for the things you value
Add a personal touch
Make use of a 'wishing well'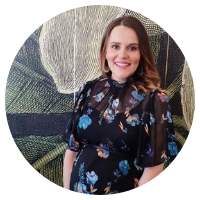 About Gemma Smith
Gemma is currently the full-time personal assistant to her baby and his reluctant fur sibling. She spent her glory years studying arts and social work, travelling the world, getting married and working to increase inclusion and diversity in the workforce.
Cover image source: Gemma Smith