Online shopping enthusiasts could be tempted to snap up a bargain on wireless headphones, coffee pods and a Google Home today, but be mindful to do your research before making an online purchase.
Online marketplace eBay has launched a sale for eBay Plus members today to mark 20 years since the platform launched, with deals of up to 93% off to be released hourly from 9am until 7pm. eBay Plus members can snap up a number of popular items, including Bose headphones and Google Home Hub, for just $20.
The items on sale would only be available from certain sellers on eBay and ASIC's MoneySmart website recommends you do your research before making an online purchase.
"If you have not dealt with the business before, do an online search to check recommendations and feedback from other customers," MoneySmart's website said.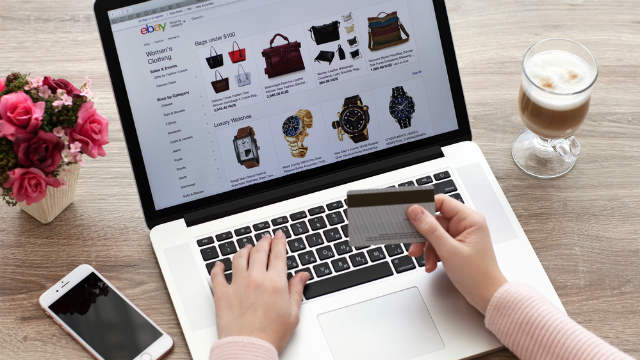 Each seller on eBay has a feedback score which is determined by the ratings customers have given on their purchase experiences, which could be used as a guide to find a reputable seller. For example, if a seller has a score of 99.5%, it means that 99.5% of their buyers left positive feedback about their experience with that seller, explains the eBay website.
ASIC also recommends to only pay for goods within the website's official payment system.
"Only scammers will ask you to pay upfront via money order or international wire transfer. They might also send you to a fake payment website so always check the URL," the regulator said.
Membership to eBay Plus – which is required to be eligible for today's sale – costs $49 for an annual subscription and provides free delivery and free returns on eligible items, free delivery on Coles products that total over $49 ordered via eBay, access to special deals and the ability to earn flybuy points on purchases.
One of the deals – a Google Home Hub which has Google Assistant built in – would sell for $20 at 12pm today through this sale. Officeworks currently has the same item listed for $138 online and JB Hi-Fi $139.
Customers could pay for their orders via PayPal, credit or debit card, an eBay gift card or vouchers, and certain sellers may offer other payment options, but there are no buy now, pay later options such as Afterpay available on eBay at this stage.
The $20 deals from eBay include:
eBay sale for eBay Plus Members on 2 September 2019
Time sale is live
Product
Standard eBay Price
eBay Plus Member price
Saving
% Off
9am
SodaStream
$89.00
$20.00
$69.00
78%
10am
The Ordinary Overnight Anti Ageing Repair Routine
$59.48
$20.00
$39.48
66%
11am
Lego Harry Potter Quidditch Match
$48.65
$20.00
$28.65
59%
12pm
Google Home Hub
$184.08
$20.00
$164.08
89%
1pm
Bianca Reid luxurious Turkish cotton towels
$94.95
$20.00
$74.95
79%
2pm
Bose SoundSport Free wireless headphones
$275.00
$20.00
$255.00
93%
3pm
Anolon Authority covered chef's pan
$78.00
$20.00
$58.00
74%
4pm
Nerf Mega – Medalodon Blaster
$54.99
$20.00
$34.99
63%
5pm
40 Nespresso compatible coffee and chocolate pods
$32.10
$20.00
$12.10
38%
6pm
Oral-B Pro 2, rechargeable toothbrush
$99.95
$20.00
$89.00
80%
Source: eBay
Image source: chrisdorney (Shutterstock)