Whether you're an eco-tourist, adventure-enthusiast or travel nut, there are many different types of travellers. Canstar investigates what different travellers want most.
What sightseeing tourists want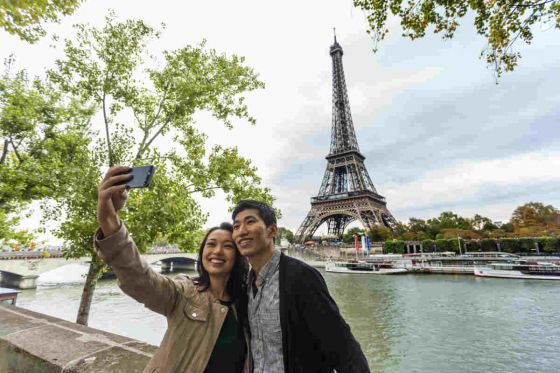 One of the largest categories of travellers, it's hard to narrow down exactly what sightseeing tourists want.
According to the 2017 Traveller's Choice Awards by TripAdvisor, the top 25 travel destinations still include famous landmarks such as:
Eiffel Tower in Paris, France
Christ the Redeemer statue in Rio de Janerio, Brazil
Colosseum in Rome, Italy
It's also interesting to note that many sightseeing tourists are opting for non-Western cultures over the likes of Europe and the States. Some of the more popular non-Western destinations include Bali in Indonesia, Siem Reap in Cambodia, Phuket in Thailand, Hoi An in Vietnam, and Kathmandu in Nepal (TripAdvisor).
Compare Travel Insurance for Sightseeing
What health and fitness travellers want
Wellness travel is only a very new concept, but according to Euromonitor's World Travel Trends Report, a significant number of people are now placing greater emphasis on health and fitness when travelling.
The term "health and fitness" incorporates a range of travellers. Some people travel specifically to boost activeness through activities like hiking, cycling, climbing, and surfing – while others look to relax through 'detox getaways', with restorative yoga retreats and spas being at the top of their list.
The World Travel Trends Report shows that these trends are being embraced not just through hotels, but throughout the travel and tourism industry. Fitness instructors and retailers also seem to be taking advantage of this trend, with their companies boasting travel-themed wellness retreats at a discounted rate to travellers staying in the area.
Looking at what health and fitness travellers want, it's clear the concept of 'wellness travel' is definitely an area to look out for in the future.
To assist you with comparing travel insurance products for singles travelling to Thailand that allows you to claim online, we have formulated a table that highlights products that are currently on offer in the market with links directly to the providers website. Sorted by our star ratings (highest to lowest). 

Compare Travel Insurance for Health & Fitness
What adventure travellers want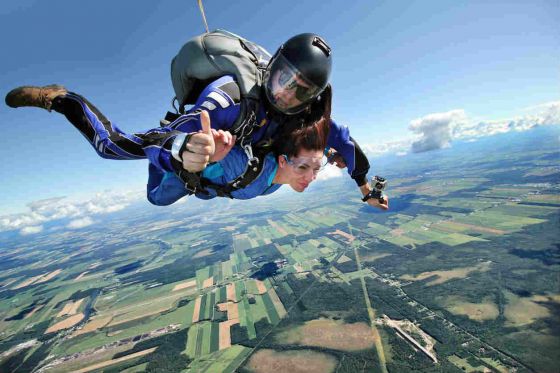 The 2016 Viator Travel Awards for Adventure Activities found the top 5 most popular adventure activities were:
Day trips
Rainforest adventures
However, don't assume that all adventure travellers are just after a wild ride on a jet boat or base jumping off a mountain!
New research conducted in 2017 by the Adventure Travel and Trade Association (ATTA) shows that priorities for young adventure travellers have changed compared to the previous survey in 2005.
The 2017 survey showed most adventure travellers would now rather a "transformative experience" than the "extreme, physical risks" associated with travelling.
Of the 1,552 responses, 359 people were motivated to travel by the concept of "transformation". "Expanded worldview" came in second place, with people using phrases such as "broadened perspective", "expanded horizon", and "cultural understanding" to describe their main motivation for travel.
The ATTA thinks the 2008 emphasis on culture has shifted people's cultural understanding, with travellers keen to learn more and gain an "enriching overall experience".
"In fact, rather than accepting transformations as a happy by-product of their quest for fun and thrills, adventure travellers are actively motivated by desire for personal growth and change," said the ATTA.
Compare Travel Insurance for Adventurers
What eco-tourists want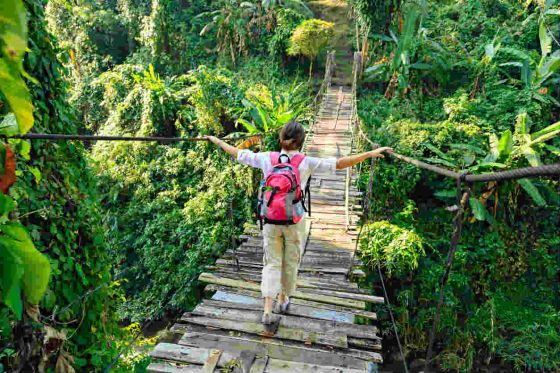 One newer form of travel is eco-tourism, also called sustainable tourism, and it's slowly becoming one of the most popular categories of travellers. Many people hear the word "eco" and automatically picture tree-hugging hippies, but this is not necessarily the case.
TrekkSoft has found recently that eco-tourists are mainly in the middle or upper classes, and their high education contributes to their understanding of why eco-tourism is so important. Eco-tourists act out of the belief that they are contributing to a positive social impact, which in turn, helps to build a sustainable future.
Some popular eco-tourism activities include community development volunteering holidays, visiting endangered wildlife parks, and supporting sustainable hotels with recycled water and eco-friendly tour opportunities.
Many tours in non-Westernised countries also offer eco-tourist alternatives, such as using low-emission boats or zip lining instead of cars to reduce their carbon footprint.
Compare Travel Insurance for Eco-Tourists
Travellers staying authentic in the digital age
It's nice to see some authenticity in the age of social media, especially considering how mobile devices have changed the way people travel.
Exploring consumer behaviour, Google found that 94% of leisure travellers switch between devices as they plan or book a trip. Travellers may research and book accommodation on their mobile phone, then hop onto the laptop or tablet to book the flights to get there.
Hopefully, the statistics we've discussed above regarding personal growth and challenge for travellers from all walks of life will continue to grow in the years to come.
Whether your main motivation for travel is "transformation" or "fun and thrills", it pays to be prepared. Canstar compares hundreds of domestic and international travel insurance policies to help you find the insurance to suit your destination and your planned activities:
Sponsored products are paid advertisements and do not include all providers. Canstar receives a fee for referring you to the advertiser. Canstar is not giving you advice in relation to sponsored products.
Products displayed above that are not "Sponsored" are sorted by Canstar's Star Rating and then alphabetically by company. Canstar may receive a fee for referral of leads from these products. See How We Get Paid  for further information. If you decide to apply for [type of insurance] insurance, you will deal directly with an insurance provider, and not with CANSTAR.
Consider the provider's detailed product and pricing information before making a decision to purchase a policy. The products displayed on this page do not include all providers and may not compare all features relevant to you. View the Canstar Travel Insurance Star Ratings Methodology and Report. The rating shown is only one factor to take into account when considering products.
For more information, read our detailed disclosure, important notes and additional information.. Any advice on this page is general and has not taken into account your objectives, financial situation or needs and is not a recommendation for your particular circumstances. Consider whether this advice is right for you. You may need financial advice from a qualified adviser.
The Star Ratings in this table were awarded in July, 2016 and data is as at that date, updated from time to time to reflect product changes notified to us by product issuers.