The answer to the popular question of 'when is the best time to visit Bali?' will differ according to each traveller and their preference. With that in mind we've collected some facts and insights that may help you figure out the answer based on your own situation.
Like most countries so close to the equator, Bali enjoys fairly consistent temperatures year round, divided instead into two seasons rather than four. The dry season runs from April to September and is typically the most popular and busiest time of year in terms of tourism, with calmer waters for water sports and better visibility for snorkelling.
The wet/rainy/monsoon season runs from October to March, and as the names would suggest, is populated by mostly rainy days and slightly higher-than-average temperatures.
Temperatures also vary depending on region, with Bali's central mountain area typically cooler and rainier year round than lower coastal areas. However, the variation isn't that extreme. The average year-round temperature across the island stays at around 26-27 degrees Celsius, with temperatures and humidity rising slightly during the wet season.
Don't let the date ranges put you off though, the seasons aren't always as clear cut as that. Christmas and New Year is still a popular time for visitors, particularly Australian tourists who are only a short flight away, and the wet season isn't necessarily as bad as it sounds, with some showers only lasting a short period of time.
The table below displays a snapshot of travel insurance policies on Canstar's database sorted by Star Rating (highest to lowest), with links to providers' websites. Please note the products and Star Ratings displayed are based on a single person travelling to Indonesia aged under 70.
Some travellers like to visit Bali during the wet season for the following reasons:
Better deals on accommodation, and more potential for room upgrades as the hotels and resorts are typically not at full capacity
Fewer tourists means you'll often have more popular landmarks either to yourself or with significantly smaller crowds
The air is typically cleaner due to less dust and particulate matter from fires
Interactions with locals are often friendlier than in peak season when many are overworked and exhausted
If you're keen to hit the surf, the change of wind direction during the wet season means the east coast experiences pretty good swell during this time, again with smaller crowds and better access to waves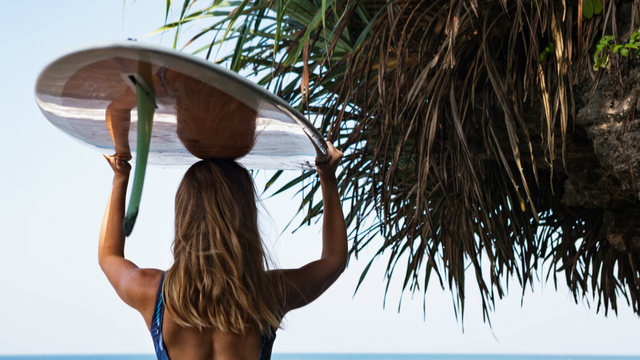 The most important religious holiday in Bali is Galungan, usually celebrated around December to January, during which locals connect with God, eat delicious Balinese food and dress up in traditional clothes to visit temples and their families.
The Balinese also celebrate Lunar New Year, usually around February, and Hindu festivals such as Holi (which usually falls in March) and Thaipusam (which tends to be in either January or February).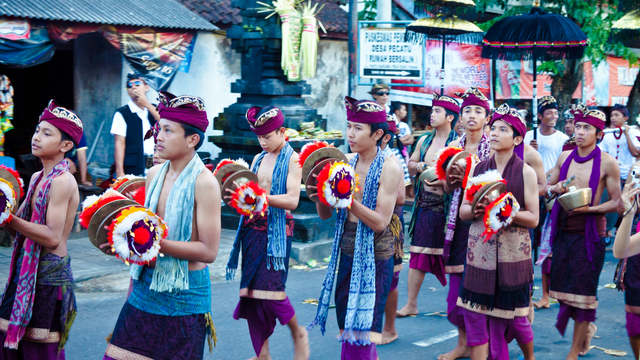 Importantly, the day after the Hindu New Year (celebrated in March) is known as Nyepi, or the Balinese Day of Silence, and affects the Balinese archipelago enormously. For a full 24 hours tourists are expected to remain inside their hotels and no noise is permitted. Beaches and businesses close – even the international airport shuts down for the day. Some tourists find it a beautiful and interesting event to witness, but it will affect the nature of your travel plans so make sure you're prepared if you think your visit might coincide with the event.