Each year the Research Team at Canstar assess the innovative business products and services developed by Australian institutions. Each year we are impressed by the overall level of innovation in this country; this year Commonwealth Bank has impressed by making it easier for tech-savvy customers to access cash without the need to carry a wallet.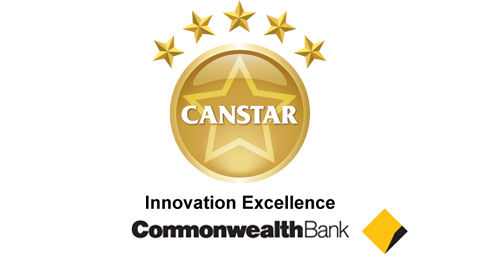 Cardless Cash allows CommBank customers to withdraw up to $200 per day in cash at most CommBank ATMs without using a card, simply by using the CommBank app on their smartphones. Canstar caught up with Commonwealth Bank Senior Manager, Payments Strategy & Development, Michael Baumann, for a quick Q&A:
Q: So – why Cardless Cash?
A: Cardless Cash gives Australians that extra level of comfort every time they don?t carry around their card, whether they?ve lost it, misplaced it, or simply left it behind, as long as they hold on to their mobile.
Empowering customers to perform more and more everyday banking activities from their mobile is at the core of our payments strategy at CommBank, which is why we?ve delivered Cardless Cash, effectively taking the mobile wallet concept to the next level. Cardless Cash also nicely complements the CommBank mobile payment product suite (CommBank PayTag and CommBank Tap & Pay).
Customers can now walk out the door without their wallet, feeling confident they can either tap their mobile to pay, or get cash out where contactless payments are not accepted.
Q: How has this product been received by CommBank customers?
A: At CommBank, our customers are embracing new technology in many different ways and we know Cardless Cash resonates strongly with them in all sorts of everyday situations. We?ve designed this product to address their needs along four different dimensions:
Emergency
Convenience
Self-withdrawals of cash
Third party withdrawals of cash
This way we made sure Cardless Cash would address all pain points associated with needing cash and not carrying a card, whether you?ve lost it yourself, deliberately left it behind, or whether a close friend or family member is in urgent need for cash. Cardless Cash provides our customers with another way to access their funds anytime, anywhere and we still see a need for plastic cards in the foreseeable future.
With Cardless Cash, we are addressing a new customer need and making sure the technology is available for customers to embrace it when they are ready.
Q: CommBank customers can currently withdraw up to $200 with Cardless Cash. Are there plans to increase this amount in future and can you tell us about any other product developments in the pipeline?
A: We constantly monitor customer feedback and take it on board to identify potential ways to improve Cardless Cash and deliver a delightful experience. We?ve found a large number of customers are reaching the Cardless Cash withdrawal limit. We are therefore looking at increasing this limit within our agreed risk framework, as well as allowing customers to perform more than one transaction per day. Watch that space!