There are some simple things you may be able to do ahead of 30 June to potentially boost your tax refund. Check them out.
With the end of the financial year a little less than three months away, now may be a great time to start thinking about your tax. There are a number of things that you can do between now and 30 June that could potentially help you maximise your tax refund. Here's a look at five options to consider.
1. Get your paperwork in order
It's a good time to start organising any paperwork you need to prepare your tax return. This may include bank statements, statements relating to investments in shares or ETFs, records from your investment property, and receipts for donations, medical expenses or work-related expenses.
If you have been working from home it's also important to make sure you have everything you need to claim a deduction. The ATO introduced a shortcut method in response to COVID which can be used for the 2020-2021 financial year. This allows you to claim a deduction of 80 cents for each hour you worked from home over the year. To claim the shortcut method, you must keep a record of the hours you have worked from home. This could be a timesheet, roster or diary.
You may get a better result using the fixed rate method. To use this method, you need to have a dedicated work area, such as a home office when you work from home.
The fixed rate is 52 cents for each hour you work from home and you must keep a record of the actual hours spent working at home for the year or a diary for a representative four-week period to show your usual pattern of working at home.
You may also be able to make claims for the work-related proportion of items such as phone and internet expenses, computer consumables and stationery such as ink, and the decline in value of equipment – such as phones, computers and laptops.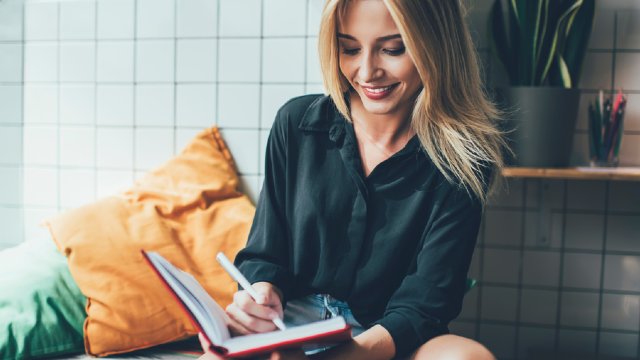 2. Prepay expenses
One way to potentially boost your tax refund is to pay for any expenses that may attract a tax deduction before 30 June. This can especially be a good option if you expect your income to be lower in the next financial year. Some examples include the premium for your income protection insurance, charity donations and work-related expenses.
If you're unsure about what work-related expenses you can claim, check out the guides provided by the ATO for a range of occupations. The ATO points out that to claim a deduction for work-related expenses you must have spent the money and you weren't reimbursed and the expense must directly relate to earning your income. And, if your total claim for work-related expenses is more than $300, you must have written evidence to prove it (usually a receipt).
If you own an investment property, you may consider prepaying next year's interest on your loan so that you can claim a deduction this year. In essence, this means you're locking in your interest rate for the next year, so it's important that you are confident you are getting a good rate if you are considering this option. You may also opt to prepay other property-related expenses so that you can claim a deduction.
3. Top up your super
There are a number of perks that may come with making a contribution to your super. If you earn less than $54,837 and add money into your super fund then the government may also make a super co-contribution up to a maximum amount of $500.
The co-contribution amount depends on your income and how much you contribute. To get the maximum co-contribution of $500 your income must be $39,837 or less and you need to make a contribution of $1,000. If your income is between $39,837 and $54,837, your maximum entitlement will reduce progressively as your income rises. The money needs to be in your super fund by 30 June to be eligible for a co-contribution for this financial year.
If your spouse is not working or earning a low income you may consider making an after-tax contribution to their super before 30 June as you may be able to claim a tax offset. The maximum offset is $540 which you may be able to claim if you contribute $3,000 to your spouse's super fund and their income is $37,000 or less. The tax offset amount reduces when your spouse's income is greater than $37,000 and completely phases out when your spouse's income reaches $40,000, according to the ATO.
4. Buy an asset for your business
If you own a small business you may be able to buy an asset, such as a car or office and telecommunications equipment, for your business and claim an immediate deduction.
According to an ATO spokesperson, from 6 October 2020 to 30 June 2022 eligible businesses can claim an immediate deduction for the business portion of the cost of eligible assets under temporary full expensing.
"Under temporary full expensing an immediate deduction is available for the business portion of the cost of new eligible depreciating assets (or improvements to existing assets) for businesses with an aggregated turnover under $5 billion or for corporate tax entities that satisfy the alternative income test and/or the business portion of the cost of eligible second-hand assets for businesses with an aggregated turnover under $50 million," explained the spokesperson.
"Unlike the instant asset write-off, there is no general limit on the cost of eligible assets to which businesses can apply temporary full expensing. Therefore, regardless of how much an eligible asset costs an eligible business can claim an immediate deduction for the business portion of the asset's cost. However, businesses must reduce the deduction to the extent they use the asset for a non-taxable purpose (for example, private use) and specific cost limits apply on certain assets such as passenger vehicles to which the car limit may apply."
5. Manage your capital gains and losses
If you have sold any assets – whether that be property, shares or ETFs – and made a capital gain, you may want to take a look at your portfolio for any investments that are not performing well. One option is to sell that investment, therefore crystallising your losses, and using that loss to potentially offset some or all of the gain.
Of course, it's important not to make a decision to sell any assets simply for tax purposes. Think about how the decision fits in with your overall investment strategy.
It's also worth noting that you can't just buy the shares you have sold for a loss again in July as this is likely to be considered a tax-avoidance strategy by the ATO.
Cover image source: xtock/Shutterstock.com
---
Thanks for visiting Canstar, Australia's biggest financial comparison site*
---
---