Turning your dream retirement into a reality requires some careful planning.
Factors such as how much money you'll need, when you will be ready to stop working, working out how to maximise your superannuation and other income avenues, plus what to do with your property, are just a few aspects to think about. Canstar asked Suzanne Haddan, the Managing Director of BFG Financial Services, for her tips on answering six key questions.
1. When do I want to retire?
Retirement is a very personal journey, and when and how we retire is sometimes out of our control due to health or a work situation.
Even the concept of retirement is changing over time, as more people blur the line between working and retiring. Many people transition to full retirement over several years, by taking advantage of flexible work options to enjoy more time for leisure, travel, hobbies, volunteering and family.
Whatever your plans are, it's important to try and ensure your goals have a clear time horizon and are measurable. For example, instead of "My goal is to retire when you have enough money to live comfortably", try to be more specific and change it to something like: "My goal is to retire when I have enough money to receive an income of $60,000 per annum, indexed to inflation, to at least until age 90."
2. How much money will I need?
The Association of Superannuation Funds of Australia (ASFA) suggests a comfortable income in retirement for a home-owning couple is around $62,000 a year, while for a single person it is $44,000 a year. This income will be a combination of a part age pension and savings of $640,000 for a couple and $545,000 for a single person.
While the ASFA figures are a great starting point, the problem is you may not be 'average' and some of the assumptions used will not necessarily apply. For example, how much risk you are willing to take with investments or how often you wish to travel may vary from ASFA's estimates.
So, when thinking about how much you will need in retirement, the dreaded "b" word comes into play. Having a budget will be very important.
A realistic budget is the goal, as you certainly do not want to retire or make other changes to your work hours based on a budget that understates what you will need to be happy and comfortable.
Firstly, look at the money you spent over the past 12 months. Adjust for items that may not be needed in retirement, such as work clothes, and add new likely expenses, such as more travel.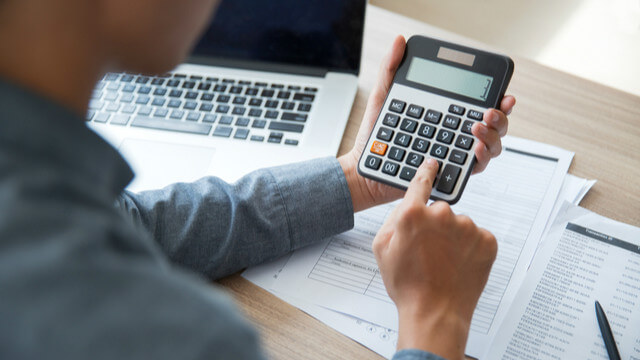 If you're comparing Superannuation funds, the comparison table below displays some of the products currently available on Canstar's database for Australians aged 30-39 with a balance of up to $55,000, sorted by Star Rating (highest to lowest), followed by company name (alphabetical). Use Canstar's superannuation comparison selector to view a wider range of super funds.
3. What can I do now to boost my savings?
To address the gap, you need to know the 'gap' – the difference between the estimated size of your nest egg at the time you retire and how much money you think you'll need. The earlier the gap is identified, the better-placed you will be to make informed choices to deal with any issues.
Remember to include all your assets available for your retirement such as investment properties, cash and term deposits, not just the value of your super, and to deduct any loans you may have to repay.
Whilst saving via super is certainly not the only way to build wealth, there is no doubt that for most people, understanding the potential tax advantages and opportunities of saving via super is valuable.
Higher income earners can receive significant tax benefits by salary sacrificing, which is a pre-tax contribution from your income to your super fund or making personal concessional contributions from after tax savings and claiming at tax time.
For someone earning around $100,000 a year before tax, salary sacrificing $10,000 to super would effectively mean $8,500 of that would be invested in their super fund whereas they'd only take home around $6,550 if the money was paid as normal cash salary (for 2020-21). This is an extra $1,950 or 30% invested in super.
Lower income earners may consider:
Contributing $1,000 each year to super from after tax earnings and receiving up to $500 from the government as a co-contribution to super for a 50% increase on the contribution.
Spouse super contributions of $3,000 a year may mean the higher-earning member of a couple receives a rebate of up to $540, which would equal an 18% return on the contribution.
4. How and when can I access my super?
How and when you can draw down on your superannuation will be dependent on your age, work situation and the type of benefits in your superannuation fund.
While there are quite a few special circumstances that can apply, generally you can access your superannuation if you:
reach your preservation age, which is currently age 57 but moving to age 60 over the next few years, and retire. You can still be working less than 10 hours per week and be deemed to be retired for super purposes.
reach your preservation age and choose to begin a transition to retirement income stream while you are still working.
are 65 years old (even if you have not retired).
Once you have confirmed your eligibility to access your superannuation, the most popular method to use in retirement is known as an account-based pension (also known as an income stream or allocated pension).
This pension is simply a regular income from your superannuation that is tax-free for those aged 60 and over, as ASIC's Moneysmart website explains. If you are under age 60, you will generally need to declare some of the pension on your tax return and receive a 15% rebate on that amount.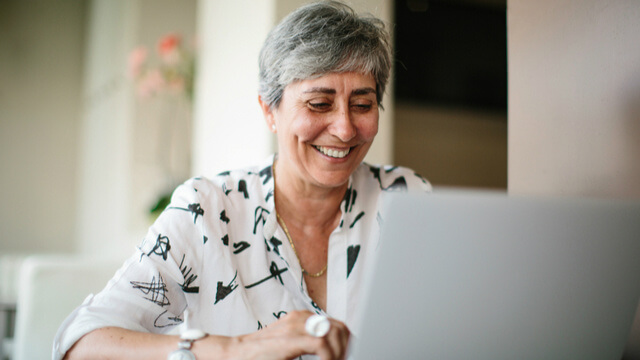 5. What are my other other income options?
For many Australians, government entitlements such as the age pension will be an important component of their retirement income.
There are two tests for determining the amount of age pension you receive. These are known as the asset test and the income test. According to Services Australia the test that results in the lowest pension amount payable will be the one that applies.
It's worth noting you may be able to continue to earn some employment income without reducing your age pension payment thanks to the Work Bonus scheme. You will need to meet certain eligibility requirements.
Even receiving a small age pension payment could grant you access to the sought-after Pensioner Concession Card (PCC), which has a number of savings attached to it including cheaper healthcare and medicines.
If you aren't eligible for any age pension and are fully self-funding your own retirement, you may be eligible for the Commonwealth Seniors Health Card (CSHC) instead. It has a range of benefits including concessions on prescriptions and bulk billing for doctor visits and an extended Medicare safety net. The benefits may not be as extensive as those offered by the PCC though.
6. What should I do about property?
For many, particularly those in major capital cities, the value of the home can be a significant component of your wealth, and can give you options as you enter retirement. Ideally, any actions taken in relation to your home would be due to personal preference, rather than necessity. Alas, this may not always be the case.
Downsizing and tree or sea changes are popular options to free up some cash. If the new home is cheaper than the original property any money left over can be used to repay a mortgage or add to money for retirement.
If your preference is to stay put and you need some extra money one option is a reverse mortgage which are only available from a couple of lenders. This involves borrowing money but the loan is not repaid until the home is sold. You may be able to make voluntary repayments earlier though. Be prepared to cope with watching your outstanding loan balance increase year on year as interest is added to it. If you are considering a reverse mortgage it's important to understand the pros and cons.
Another option to use your home for extra money is the government Pension Loans Scheme. It is a kind of reverse mortgage, paying recipients a fortnightly amount of up to 150% of the age pension rate. You will need to meet certain requirements to be eligible.
You could also consider joining the ranks of the Airbnb landlords and rent out part of your home to holiday makers to make extra money. Make sure you find out if this is legal in your area though. It's also important to be aware of your tax and Centrelink obligations for reporting income and the potential capital gains tax implications for your home when you sell.
---

Suzanne Haddan is Managing Director of BFG Financial Services, a boutique accounting practice which focuses on providing independent personal financial advice to deliver financial peace of mind to clients.
Main image source: Jacob Lund (Shutterstock)