We want to get the most out of our senior years, though sometimes we need some assistance in keeping our lives comfortable. For many, a large component of achieving this is choosing an aged care provider that suits our needs.
In light of the ongoing Aged Care Royal Commission, we can see that not all providers or facilities are equal, making it important to do some due diligence when looking at our options. Care recipients and their families place a great deal of trust in their care provider, so if you're tossing up on whether a provider is right for you, it could be a good idea to take a tour of their facilities, check reviews, and ask plenty of questions to make sure you feel comfortable.
For many aged care residents and their families, one important consideration when doing this research is cost. With this in mind, we've taken a look at some of the most common expenses you can expect to pay.
What are the costs of aged care?
The costs associated with aged care can be significant, so the Australian Government provides a range of subsidies and funding options to help make it more accessible. Government aged care funding includes home care packages to pay for in-home care, as well as subsidised aged care homes. You can apply for an assessment of your eligibility for these discounted services on the My Aged Care website.
Depending on your financial situation and the kind of services you require, you may still be expected to contribute a certain amount of money towards the cost of your care. So, what kinds of fees could you encounter when considering aged care?
Below is an overview of the most common costs associated with aged care and what each one is for. Note that these fees are reviewed by the government quarterly, meaning they could change every three months or so, but the numbers shown below are current at the time of writing.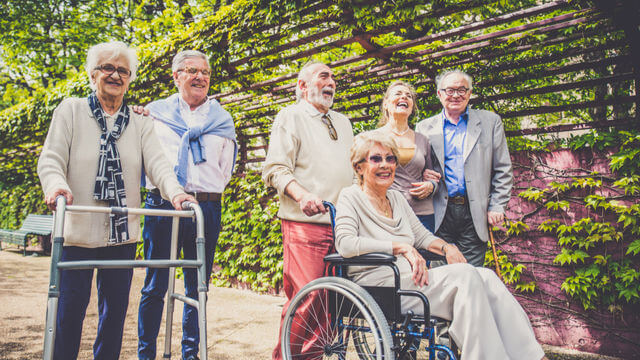 1. Basic daily fee
This fee accounts for certain daily costs of living, such as cleaning, laundry and meals, and is payable fortnightly or monthly.
If you receive a home care package (the government-funded program for in-home aged care), the maximum basic daily fee a provider can charge you will depend on the level of your package. It ranges from $9.52 per day for a level 1 package, up to $10.63 per day for a level 4 package. You may also be eligible for the Commonwealth Home Support Programme that helps senior Australians access support services while living at home.
For residential care recipients (meaning those living in an aged care facility), the basic daily fee is set by the care provider, but for most residents it is capped at 85% of a single person's aged pension (or $51.63 per day).
2. Care fees
These fees cover the costs of personal and clinical care, which can include help with day-to-day tasks such as bathing, dressing, grooming and going to the toilet, as well as medication assistance and specialised nursing. The Department of Human Services (DHS) will work out whether you need to pay care fees to your provider and how much you will need to pay, based on an assessment of your income and assets. If you are part of a couple, half the combined income and assets of both members of the couple are included in the assessment.
There are two types of care fees: means-tested care fees, which apply to residential care, and income-tested care fees that apply to in-home care.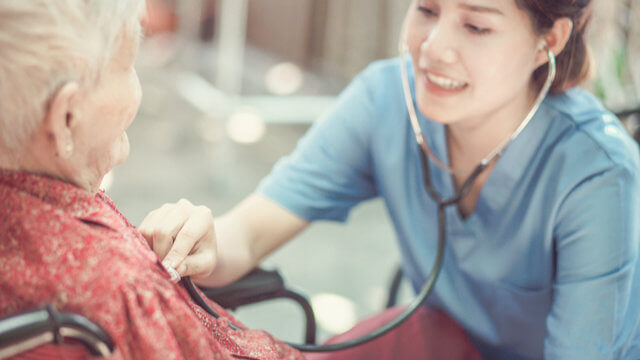 i) Means-tested care fee (residential care)
This accounts for the cost of daily care, and is payable only when your income and assets exceed a certain amount. The DHS calculates how much the means-tested care fee will be based on your personal circumstances. Currently, the maximum amount a person may need to pay is capped at $252.20 per day or $27,754.52 per year. You can also use the government's My Aged Care fee estimator tool to find out how much you may need to pay.
ii) Income-tested care fee (in-home care)
The income-tested care fee is related to the cost of your daily care, which is payable based on your individual income.
For single people, the income-tested fee is capped at $15.24 per day if you earn below $53,060.80 per year, and capped at $30.49 per day if you earn above this. For couples living together, the income threshold per person for the same fees above is $40,586.
According to My Aged Care, full pensioners don't have to pay an income-tested care fee, and even if you aren't a full pensioner, you may also be exempt from paying this fee if your income is below a certain amount, which is currently $27,463.80. There is also a lifetime cap of $66,610.90 for income and means-tested care fees.
3. Accommodation fees
This type of fee accounts for the costs of accommodation at your chosen aged care home, if applicable. You may have to pay the full cost of the accommodation yourself, or the government may subsidise some or all of the cost based on its assessment of your income and assets. If your income is below $27,460 and your assets are below $49,500, the government may pay all your accommodation costs. To find out if you're eligible for a subsidy, contact the government's My Aged Care service.
If your accommodation costs are not fully subsidised, there are three payment options that you may need to choose between when moving into a residential aged care facility. These are:
i) Lump sum payment
This is a one-off payment you make that covers the cost of your room in the residential care facility, and any unused portion of it is refundable when you no longer live there. If you're self-funded, this payment is called the 'refundable accommodation deposit' (RAD). If you're partially subsidised, it's called the 'refundable accommodation contribution' (RAC). You'll generally have six months after entering the aged care facility to pay your lump sum accommodation payment, with the balance to be refunded to you when you leave.
ii) Daily accommodation payment
Instead of paying your accommodation costs as a lump sum, you may be able to pay this amount in monthly instalments. If you're self-funded, this is called the 'daily accommodation payment' (DAP). If you're partially subsidised, it's called the 'daily accommodation contribution' (DAC).
iii) Combination payment
This option applies where you pay part of your accommodation costs as a lump sum and the rest through smaller daily payments.
4. Extra and additional service fees
Some aged care providers may offer optional extras for an additional cost. For instance, if you opt for a higher standard of accommodation or extra services, including entertainment packages or lifestyle services, (such as massages, fresh flowers, WiFi in your room or exercise classes) you may have to pay additional fees. The government does not subsidise these fees as they are not mandatory services.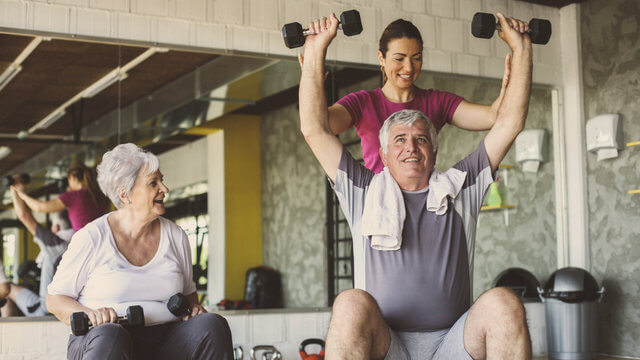 Source: Liderina (Shutterstock)
Check with your provider to find out about the extra services it may offer and any associated costs that may be involved.
5. Home care package fees
If you receive a home care package, there may also be costs that your in-home care service provider charges for administration and case management. Each provider can set their own fees. Make sure you check the fees statement for any in-home care service provider you're considering.
There can be a number of fees associated with aged care, so if you are in doubt, you may want to check with any providers you are considering to find out their specific charges. For more general information on the Australian aged care system and for access to the fee estimator tool you can visit myagedcare.gov.au or call My Aged Care on 1800 200 422.
About Samantha Freeman

Cover image Source: Photographee.au (Shuttershock)